The Current State of Virtual Reality

Virtual Reality (VR) is a computer-generated environment with scenes and objects that appear to be real, making the user feel they are immersed in their surroundings. Chances are, you've heard of it before. Between the recent success of the Oculus 2 and Facebook's pivot to Meta in order to push the Metaverse, VR technology is on its way to becoming an absolute force in the tech industry. In this blog, we will walk you through the history of VR. Then we'll dive into Meta's "quest" to revolutionize the industry. Let's get started…
The History of VR 
Virtual Reality is far from a new trend. In fact, it's been around since the 90's with the earliest attempt being then gaming giant, Sega with a brief demo at 1993 Consumer Electronics Show. The project was canned before its release. There were other competitors trying to cash in on VR early including Sony. The technology was not there yet. It wasn't until a few decades later in 2012 when a small tech startup called Oculus emerged with a crowdfunded kickstarter campaign to create a high end VR headset with big names backing it. Id Software's co-founder, John Carmack. endorsed the project and the fundraising campaign raised more than 10 times its original goal of $250,000. The oculus project released to consumers in 2016 to the tune of $599. Given the high price, sales were not exactly through the roof. Even though the Oculus wasn't initially a gargantuan commercial success, it broke the VR Market wide open. Eventually new players entered the VR market including HTC and Sony.
Fast forward to today and VR is much less of a novelty. VR gaming headsets are becoming more popular. The progression of technology has allowed for lighter headset equipment, more computing power, and accessibility functions. The future of VR seems up for grabs. And no one seems more eager to grab all of it than Mark Zuckerberg.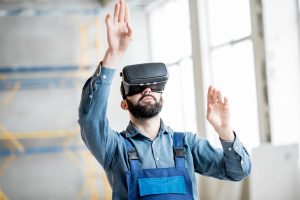 Meta's Quest for a VR Revolution  
The Meta Quest Pro was revealed on October 12th this year to very mixed reviews. For starters, the $1500 price tag is hefty enough to make even the most zealous early adopters a little squeamish. Though most VR plans revolve around gaming, Zuckerberg envisions the Meta Quest Pro as more of a business communication tool. He wants to replace Zoom meetings with VR meetings. He wants to position the Meta Quest as a B2B tool. Though these lofty goals have been met with scathing reviews:
"The problem is, the Quest Pro isn't very good. It's a device seemingly launched without plan or purpose, highlighting VR's persistent drawbacks without making good use of its strengths — and topped off with some irredeemably bad software. We might be seeing a roadmap for where Meta is going, but right now, it's not a particularly fun place to be. And if Meta lingers there much longer, its metaverse is in trouble" – Adi Robertson, The Verge
One of the main complaints about the new Meta Quest Pro is that it's heavy and clunky and that the software is abysmal. Even the Meta employees who developed the product were iffy about it…
In a memo to employees from Meta's VP of Metaverse, Vishal Shah, the executive wrote, "For many of us, we don't spend that much time in Horizon and our dogfooding dashboards show this pretty clearly. Why is that? Why don't we love the product we've built so much that we use it all the time? The simple truth is, if we don't love it, how can we expect our users to love it?"
Vishal Shah raises a great question. If Meta employees don't love it. How can they expect users to love it? The main pain points they need to work on is the disorientation that the headsets cause. Because of the weight of the headset and the nature of VR, many users have reported becoming nauseous after repeated use. This is definitely an issue that needs to be resolved before VR can truly take over. The next big hurdle is simply the price. The top barrier to VR adoption is that it's too expensive, with 55% of survey respondents listing this as their hesitation.
The State of Virtual Reality  

Just because Meta isn't currently seeing high returns for their lofty investment in VR, doesn't mean it can't be a lucrative endeavor. In fact, Here are a few interesting statistics about VR technology…

With numbers like these, the future of VR is solidified. So what can we learn from Meta's mistakes and triumphs? For one, VR needs more time in the oven. The technology needs to be at a place where the headsets can be offered at a more reasonable price. Not many are jumping at the idea of spending close to $2,000. Secondly, the software needs to be flexible so that there is a smooth transition between people using Zoom and people using Meta Quest. The ultimate goal would be to create a virtual workspace sophisticated enough to make up for some of the disadvantages of remote work. Imagine a space where you get to interact with your remote coworkers in a way that's more engaging than a few questionable emojis and the occasional Zoom call. The future is bright for VR. The only real question is, how far into the future are we talking?

The Do's and Don'ts of SMS Marketing

Sms marketing (also known as text marketing) can be an effective way of achieving your marketing goals. The best brands use text message marketing to connect with their subscribers, share promotions, and deliver mobile alerts.

SMS Marketing gives them a direct line of communication with their customers, which is extremely valuable when implemented properly. Even with videos, reels, and GIFs taking up a large percentage the content landscape, text marketing remains extremely popular. In fact, 70% of customers subscribe to text marketing messages.

But what is it that sets text marketing apart from other marketing tools? In this blog, we will talk about why SMS marketing has become so popular and what are the best practices you can adopt for your business.
The Benefits of SMS Marketing
Direct and Instant Delivery – Texts are one of the most immediate marketing channels. They also help you connect directly with your customers, increasing the likelihood of swift responses. 95% of text messages are opened and replied to within 3 minutes of delivery.
Time-sensitive messages can be delivered instantly, allowing you to deliver relevant and urgent messages to your customers. For example, if you run an e-commerce business you can let customers know about a limited time sale or send them a promo code with a link to your online storefront.
High Open Rate – Users are always on their mobile devices and frequently communicate using texts. Which is why marketing text messages have a higher open rate of 98% compared to emails with an open rate of 20%.
Higher Conversion Rate – CTAs in text messages also drive higher conversions. With no images or wordy clutter, the CTA and message in texts are clear and concise, leading to higher response rates. 45% of messages are responded to versus an email response rate of 8%.
Personalization and Customization – Since text messages go directly to your customer's inbox, they are a more personal means of communication. Formal sales language can be replaced with casual tones as if you are talking to a friend. This develops a deeper and more emotional connection with your customers, building loyalty. Of course, only go the informal route if it fits within your brand's messaging style.
Cost-effective – Compared to other marketing campaigns and efforts, SMS marketing is relatively inexpensive. With high open and conversion rates, text marketing offers a higher return on investment, making it a cost-effective component of your marketing strategy.
No Spam – Email marketing attempts can often get lost in your target audience's spam filter, whereas SMS marketing typically won't. Once customers opt-in, they are sure to get your marketing messages, because there is no chance of it being sent to their spam folder.
Quick Feedback from Customers – You can strategically use text marketing to receive instantaneous feedback from customers. Using polls and surveys, you can understand the preferences of your customers, market trends, and the voice of the users much better.The Dos and Don'ts of Text Marketing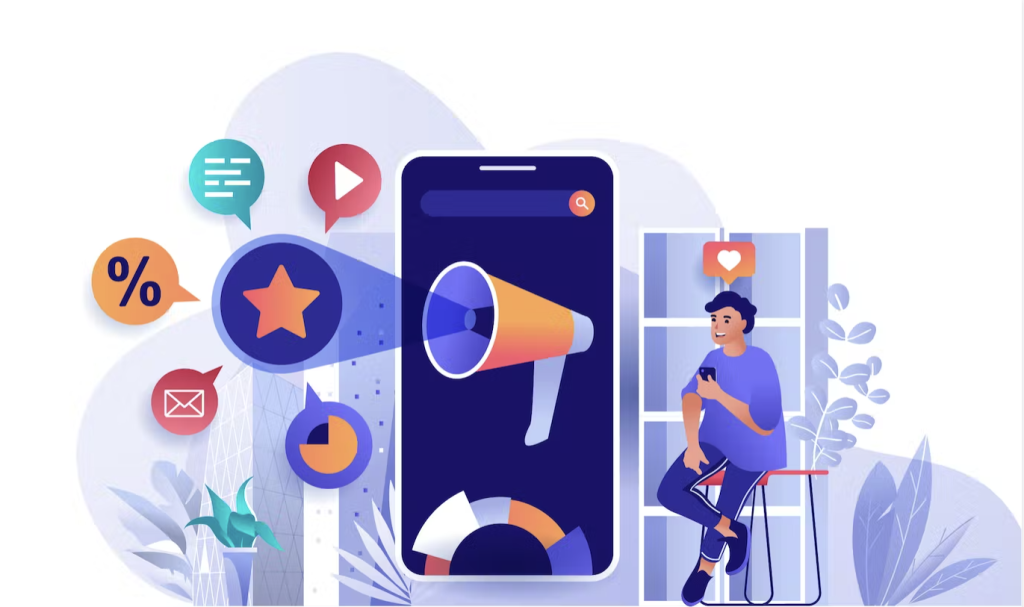 The Do's 
Get Permission – For you to text a customer, you need their permission. Getting this isn't easy, but you can ask customers to opt-in in creative ways. Use pop-ups on your website or add a checkbox when customers are checking out products from your site. In-store, you can use QR codes that lead to opt-in screens or surveys to get consent.
Clear and Concise Messages -Texts are for short and to-the-point messages. Longer messages get ignored as most people do not wish to read a wall of text on their phones. Your SMS marketing message needs to have brevity and efficiency for it to be effective.
Get a Brand-Friendly Short Code – A short code is a 5 or 6-digit phone number used for commercial or mass mobile communication. An affiliated brand code increases credibility, has a shorter delivery time, and enables customers to recognize you in their inbox.
Carry the Conversation in Real Time – Texting someone invokes a real-time connection which can be incredibly useful for brands. When you send any messages to your customers that lead to responses, you should have an autoresponder to immediately carry the conversation with personalized replies.
Find out What Works – Great marketers know how to maximize their ROI. With SMS as a convenient and effective marketing strategy, you should know how your campaign benefits your brand and what's working for you. Identifying key practices sets you up for future success.
The Don'ts
Send Unwanted Texts – Promotional texts are unwelcome when you haven't consented to receive them. It's always best to gain consent before messaging a potential customer. Otherwise, they might believe your message is fraudulent which hurts your brand reputation. Also, make sure that you are not reaching out to opted-out customers. Your SMS marketing efforts need to comply with all state and local regulations as well as the carrier's messaging policies.
Not Allowing an Opt-in or Opt-out – You should allow customers to opt-in to receive marketing messages, promotions, and exclusive deals by seeking permission in your texts. Customers can respond with a keyword or your registered short code to register their consent through a double opt-in. Similarly, you need to make it easy for customers to unsubscribe to promotional messages from your end by allowing them to opt-out.
Not Having a Strategy – SMS marketing is all about low costs and high conversion rates. But it will only work if you have a solid strategy in place. Identify your audience, timing, and quantity, as well as the content of your messages before you launch your campaign. Partner with SMS marketing experts to develop a game plan.
Sending Untimely Messages – Texting during quiet hours can displease your customers, tarnishing your brand image. Comply with the TCPA guidelines of not sending messages before 8 am and after 9 pm. Your system should also cater to time zone differences ensuring no customers are disturbed.
Using Multiple Random Numbers – Use one short code to send messages to customers. Using multiple random numbers will annoy and confuse your customers, and can also lead to you being blocked from sending messages in the future.
Getting Started

SMS marketing is widely used today across industries. With the right strategy, you can reach your audience personally and forge a deeper connection with each customer.

If you are new to the world of SMS marketing, partner up with J Arthur & Co. We specialize in web and marketing services, particularly in SMS marketing, and can help you create a winning strategy and campaign, setting you up for a successful SMS marketing launch.

We've worked with multiple businesses across various industries helping them with their web and mobile presence. Connect with us today to find out how we can help you!

Embracing Usability: How to Win with Simplicity
"Usability is about people and how they understand and use things, not about technology… As a user, I should never have to devote a millisecond of thought to whether things are clickable – or not." – Steve Krug, Don't Make Me Think
For the most part, the easy-to-use products are the most successful. Consider the major differences between the Apple iPhone and Samsung's smartphones. High-end Samsung devices often have cutting edge smartphone technology powering their device, but Apple leaned heavily into usability and it has paid off significantly. Though usability covers a wide range of industries, in this blog, we will narrow our focus to the usability of company websites. First, we'll cover the key components of usability. Next, we'll underline why usability is important. Lastly, we'll highlight how UI/UX savvy web design helped a client of ours upgrade and modernize their website. Let's dive in…
Usability can be broken down into 7 key components
Learnability – From the moment the user lands on the website, how easy is it for them to accomplish basic tasks?
Utility – Does the website design perform the functions that user needs?
Efficiency – How quickly can the user perform the intended task?
Memorability – Should the user stop using the design for a significant amount of time, how easily can they reestablish proficiency with the design?
Errors – Does the user make errors while using the design/product. If so, how many errors do they make? Are they easy to fix?
Satisfaction – How pleasant is it to use the design?
Accessibility– The site's content needs to be obtainable and functional to people with disabilities. Accessibility is actually a prerequisite to usability. If a person can not access a web page he certainly can not use it.
Why Usability Matters
Usability is absolutely necessary to the success of your design, product, or website. Let's consider the usability of a website for example. If the website is cluttered and difficult to navigate, users will leave, increasing your bounce out rate. If your font choices and text blocks aren't optimized for readability, the user will quickly become frustrated and exit your page. Poor grammar, spelling errors, and slow load times? Say goodbye to your engagement. There are millions of websites, why would a user spend time on yours if it's not optimized?

The following statistics illustrate how vital usability and user experience (UX) are to the success of your business: 
Quick Usability Tips for your Business
The user experience begins before a user visits your site.
Use heat maps to understand audience behavior.
Remove time consuming forms to improve cart abandonment.
Reduce cognitive friction.
Partner with UI/UX web design experts to map out the necessary changes and give your website a facelift.
Working with J Arthur & Co. 
We are committed to delivering exceptional marketing and web services to companies.
Let's take a look at how J Arthur & Co have enhanced usability for its business partners…
Consider the first image of Wyndham Newport Hotel's home page. Then take a look at the updated version. A few things should stand out:
In the before photo, "Book" is a small icon that takes you to a completely separate page where the booking process begins. In the after photo, the user is immediately able to define the parameters of their search by selecting the check in and check out dates, and the number of guests. The "after" layout appeals to utility and efficiency.
Think about tip number 3 above: "Remove time consuming forms to improve cart abandonment." By allowing the user to select the dates and the guest numbers on the first page, the most vital information to Wyndham has already been recorded, making the rest of the booking process much more streamlined.
The before photo has no "contact us" option on the homepage, meaning users would have to click multiple times before finding out how to connect with Wyndham. The after photo has an easily accessible "contact us" option visible in the upper right corner.
By making many smart adjustments like these we were able to completely transform the usability of Wyndham Newport Hotel's website. Now, instead of clutter and disorganization, the user experiences the efficiency of a clean design that guides them exactly where they need to be as soon as they land on the page. Click here to check out their current website, the difference is night and day.
A website with excellent usability can take your business to the next level! Make sure you partner with web design experts who understand usability, UI, and UX's role in driving conversions for your business and meeting your goals.

Planning Ahead: 7 Ways to Make Your Digital Strategy Recession Proof

With inflation on the rise, gas prices through the roof, and the housing market reeling (thanks to Covid-19), many experts believe that a recession is on the horizon. Katy Bostjancic, a chief US economist at Oxford Economics, believes we will come "precariously close to tipping into a recession by mid-2023".

According to the traditional definition of a recession, which is a fall in GDP for two consecutive quarters – we are already in a recession with contracting GDP for two quarters in a row (dropping 1.6% during the first quarter of 2022, the GDP fell another 0.9% in the second quarter.).

UCF's Institute for Economic Forecasting says a year-long recession is on the horizon for the U.S.

The Conference Board forecasts that 2022 Real GDP growth will come in at 1.4 percent year-over-year and that 2023 growth will slow to 0.3 percent year-over-year.

Seeking Alpha suspects that as the Fed continues its aggressive mission to combat inflationary pressures, a recession in 2023 is likely.

Chances are, your business is already feeling the effects of inflated costs on your bottom line. This surely won't be the first, nor the last time we experience an economic downturn. But whether you run a small business, middle market company, or a large corporation, that uncertainty can be frightening.

Harvard Business Review conducted a year-long study of 4,700 publicly traded companies during three different global recessions. 17% didn't survive. 80% were playing catch-up to their pre-recession strength and 9% managed to grow despite the recession. How do you make sure your business is part of that 9 percent?

Pretty much every brand has a website. If they don't have a website, they have a social media presence. But you shouldn't stop there. Couple a strong online presence with a proficient, effective digital marketing strategy and you will level the playing field within your industry and provide your business with measurable, and cost-effective methods of achieving your goals. From Mckinsey & Company: "Customers are now spending more time and resources on owned-media channels such as websites, mobile apps, and customer-service channels. From a content perspective, there is also a noticeable increase in customer-conversion rates, with social and digital video channels driving the highest ROIs."

Here are a few statistics that showcase the profound impact digital marketing has had across industries…

It's clear that digital marketing isn't going anywhere. An optimized digital marketing strategy should be able to survive economic downturn. When it comes to your digital strategy, is your business/organization prepared to weather the storm? Let's go over a few tips on how to make your digital strategy recession proof…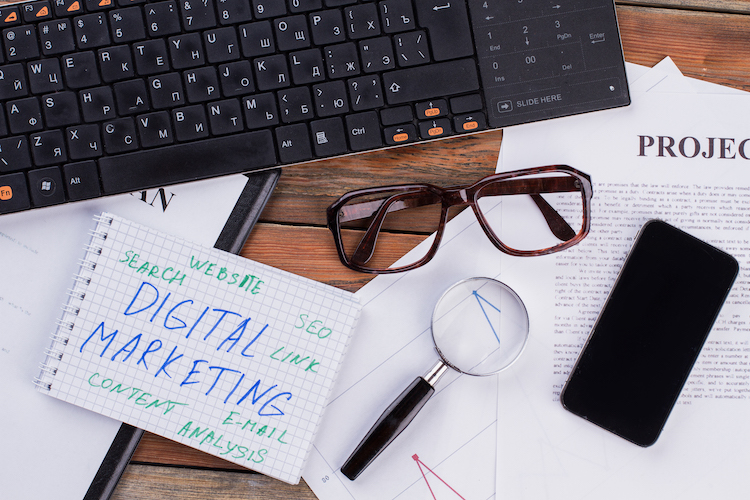 7 Ways to Make Your Digital Strategy Recession Proof
What do we recommend in a nutshell? Maintain a strong online presence, don't hit the brakes too hard on your marketing budget, keep your website in shape, grow with your customers, keep up your social media game, and embrace the digital revolution! As established experts in the industry, we guarantee these tips will make your digital strategy recession proof. We hope you flourish and prosper in the years to come. If you need assistance with executing any of these tips, we're here to help.

Win Or Learn: How to Learn from Failure to Build Success
Why is failure a form of learning?
Failure is a stepping stone to success. Without failure most individuals would never get out of their comfort zone and would never find a place that needs improvement.  When an individual faces and survives failure they come out with more knowledge to use for the future.  The more failures an individual has can lead to more knowledge, which then eventually can be turned into more successes.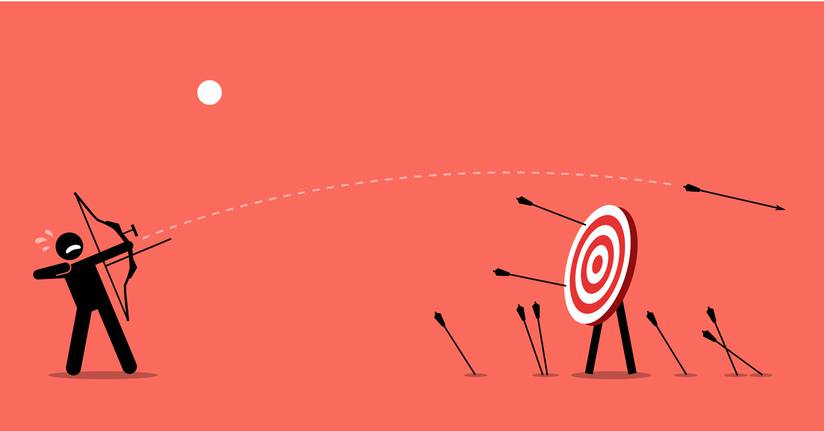 Stoicism is a philosophy that was designed to make individuals happier, more resilient and more wise. The four virtues of stoicism include courage, temperance, justice and wisdom.  Using stoicism in business can help tremendously. When it comes to business professionals, stoicism promotes rationality, authenticity, self-mastery, purposeful action, and logical reasoning. 
"People devote a lot of time and emotional effort to things that are beyond their control — what other people do, how other people react to them, even the weather. And they set themselves up for pain, anxiety, disappointment and fear. The Stoics recognized that it was foolish, or counterproductive, to attach oneself to things that are beyond one's control, when there are things within one's control — one's thoughts, attitudes and moral purpose." – Jonathan Newhouse, CEO of Conde Naste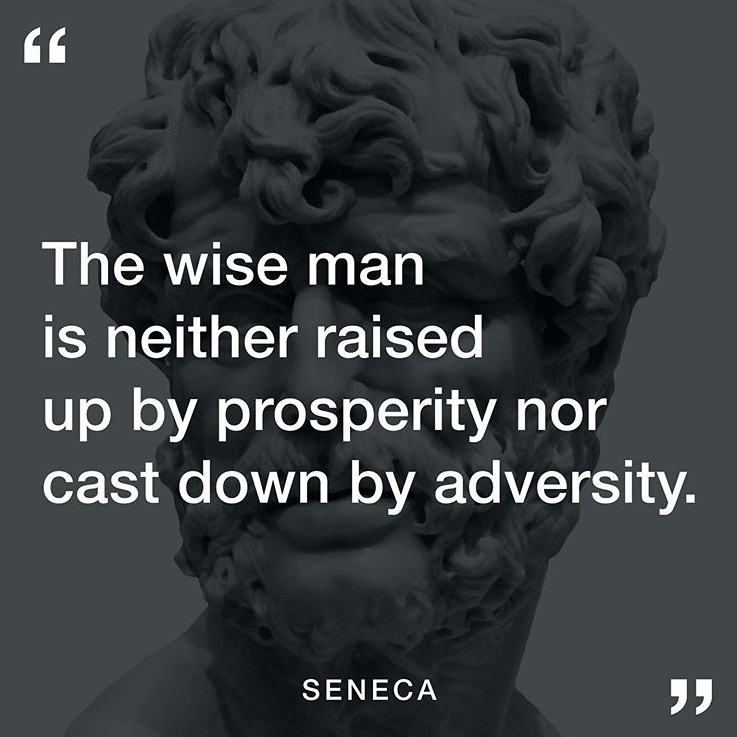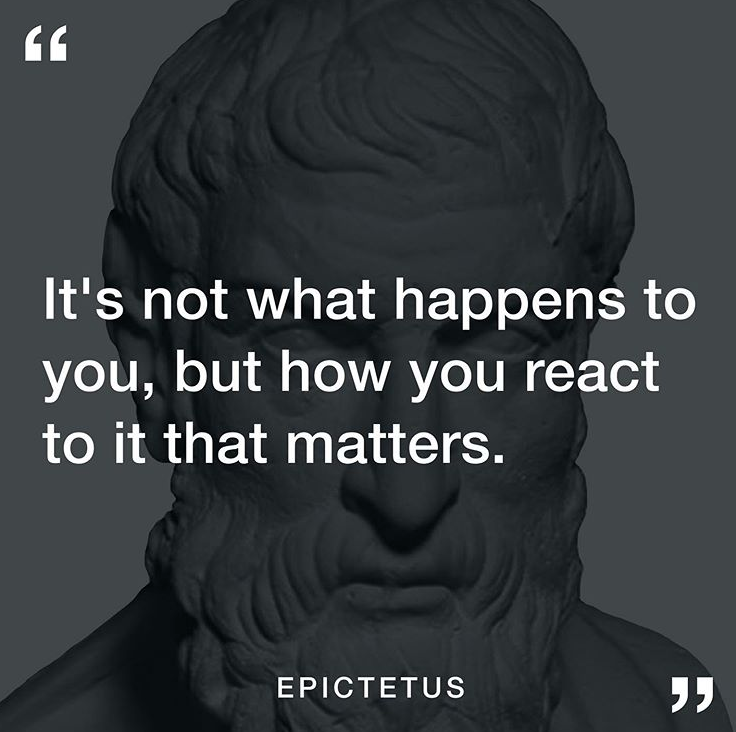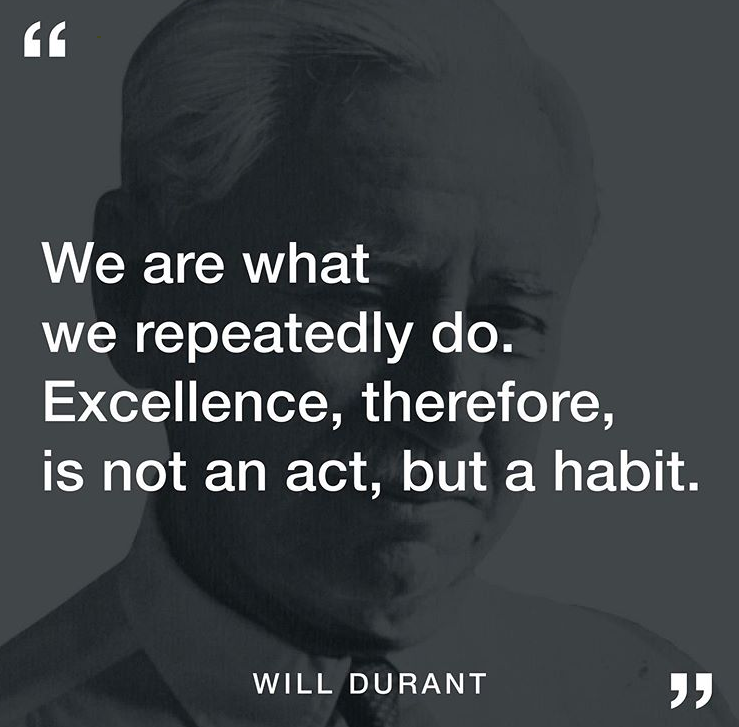 Use Failure to Your Advantage
Most individuals are intimidated by failure, however, only some know how to use their failures to their advantage.  When facing failure it is important to:
Accept it and move on

Do not fear it

Learn from the process

Learn to look out for future failures

Use it as motivation to improve

Don't forget to share their experience with others 
Win or Learn Type Mentality
Ultra Successful Business Professionals that Failed big before making it big 
Walt Disney: Before creating Walt Disney World he worked for a newspaper and that he was supposedly fired from for not having any good ideas and lacking imagination. 

Thomas Edison: Took him about 10,000 tries to invent the lightbulb.

Steve Jobs: Used being fired from Apple Computers as a way to motivate himself; resulting in him joining the company again to bring it to where it is today.

Steven Spielberg: Was rejected from film school three times.

Colonel Sanders: Had his fried chicken recipe rejected over a thousand times before a company picked it up. 

Henry Ford: Founded two automotive companies that failed before finding Ford Motor Company.

Mark Cuban: "I've learned that it doesn't matter how many times you failed. You only have to be right once. I tried to sell powdered milk. I was an idiot lots of times, and I learned from them all."

1. "Failure isn't fatal, but failure to change might be" – John Wooden

2. "Everything you want is on the other side of fear."  – Jack Canfield

3. "Success is most often achieved by those who don't know that failure is inevitable." – Coco Chanel

4. "Only those who dare to fail greatly can ever achieve greatly." – Robert F. Kennedy

5. "The phoenix must burn to emerge." – Janet Fitch

6. "If you're not prepared to be wrong, you'll never come up with anything original." – Ken Robinson

7. "Giving up is the only sure way to fail." – Gena Showalter

8. "If you don't try at anything, you can't fail… it takes back bone to lead the life you want" – Richard Yates

9. "Failure should be our teacher, not our undertaker. Failure is delay, not defeat. It is a temporary detour, not a dead end. Failure is something we can avoid only by saying nothing, doing nothing, and being nothing." – Denis Waitley

10. "There is no failure except in no longer trying." – Chris Bradford

11. "I have not failed. I've just found 10,000 ways that won't work." – Thomas A. Edison

12. "Success is not final, failure is not fatal: it is the courage to continue that counts." – Winston Churchill

13. "There is only one thing that makes a dream impossible to achieve: the fear of failure." – Paulo Coelho

14. "Pain is temporary. Quitting lasts forever." – Lance Armstrong

15. "Success is stumbling from failure to failure with no loss of enthusiasm." – Winston Churchill

16. "I'd rather be partly great than entirely useless." – Neal Shusterman

17. "We are all failures – at least the best of us are." – J.M. Barrie

18. "The only real mistake is the one from which we learn nothing." – Henry Ford

19. "Failures are finger posts on the road to achievement." – C.S. Lewis

20. "Winners are not afraid of losing. But losers are. Failure is part of the process of success. People who avoid failure also avoid success." – Robert T. Kiyosaki

Managing B2B Customer Experience

B2B companies have score a less than 50% average for customer experience, which is far lower than the score of 65%-85% for B2C companies.
Customer Service
The rise of smartphones has been setting new standards for B2B companies.  Clients want quick and efficient customer service experiences.  For a few years now, B2C companies have been working on their responsiveness to customers and creating apps for customers to use to increase the speed and ease of customer service, now these expectations are hitting B2B companies 
What to consider when improving B2B customer experience:
Map all clients

Create different tracks to take

Manage and rework plans when incidents appear

Digitize 

Be transparent about work progress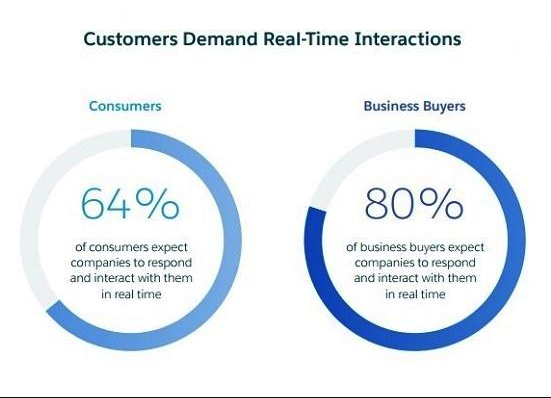 Project management
B2B marketing project management provides the important framework for teams, campaigns and even entire organizations.  Online companies, outsourced teams, and flexible scheduling are all trends that have entered the business world; these trends benefit greatly from the use of project management.  Project management provides these trends with efficient workflows and clear communication resulting in positive outcomes. 
For B2B companies and agencies, there are variations when it comes to managing projects.  When project managing other businesses it is essential for B2B companies and agencies to:
Look at the big picture of the project, do not feel tied down to the small details of the project

Make sure to use the right tools 

Find the right balance and promote the processes that are needed

Be flexible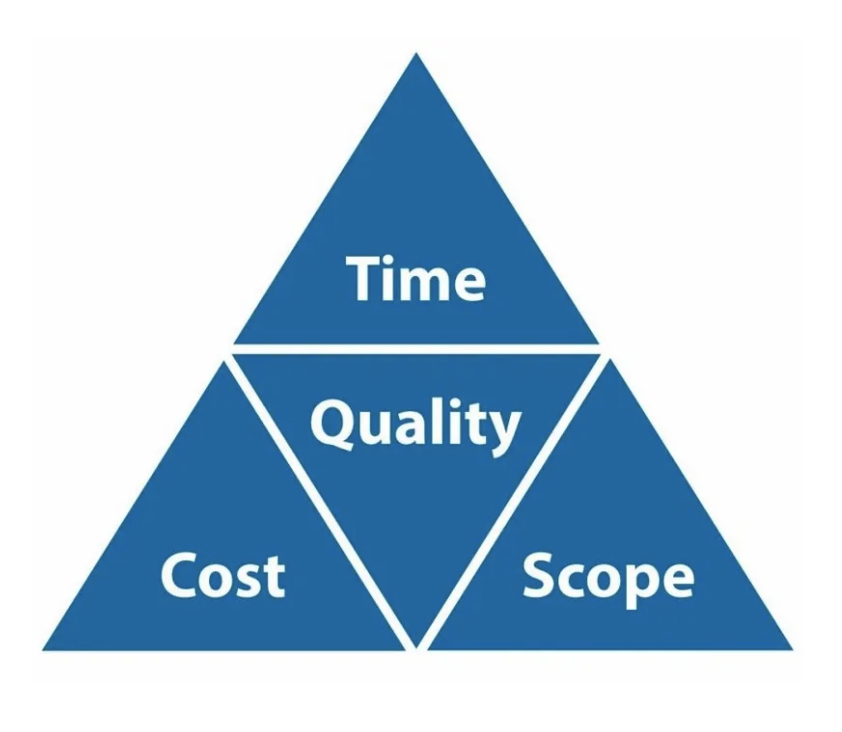 Direct selling
Direct selling is what keeps B2B companies alive and running.  This part of the business is how companies build relationships and secure new projects.  When pitching services to other businesses it is important to remember that:
Time is money

Consult over trying to sell your service

Create awareness by building personal relationships

Customize the buying process

Relationships are key
Face to face relationships are valuable to business to business relationships.  However, in times like these businesses need to find a way to make up for not being able to make those face to face relationships. Since they can't go out and give their client a firm handshake or make in person eye contact anymore, they must come up with better ways to substitute what is being missed.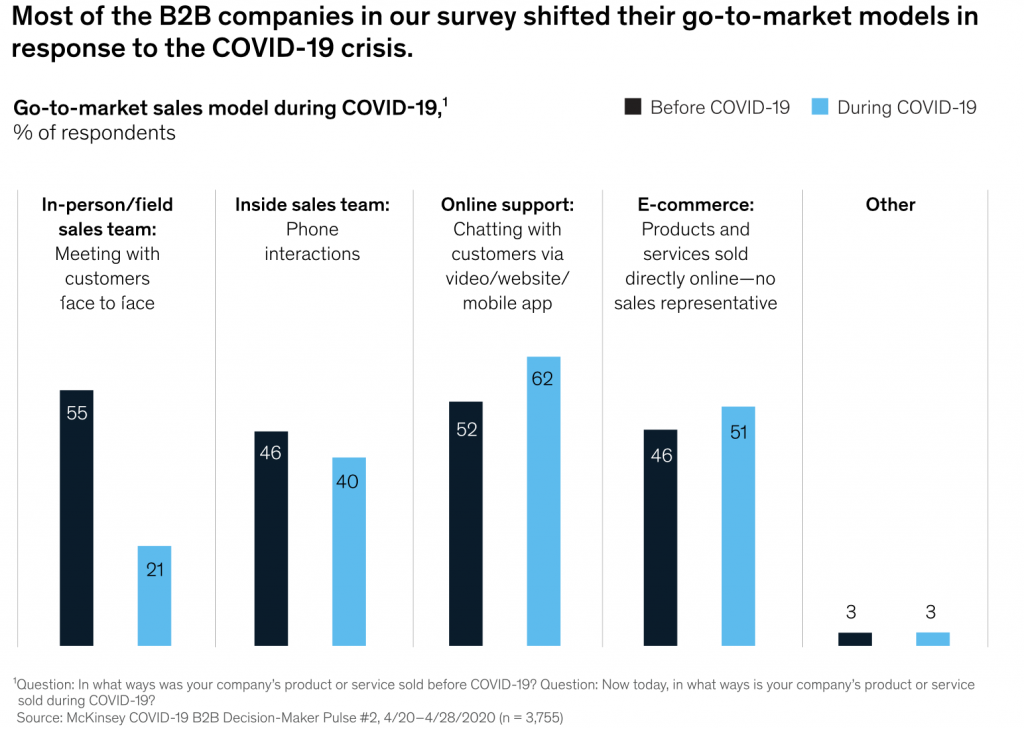 Biggest Changes Currently Being Made in B2B Companies
Due to the pandemic, companies have had to rework their processes to meet the expectations of their customers and clients.  B2B companies have been working on putting their focus on serving their clients rather than selling their services.  This shows clients that the company is there for them and helps build a more personal connection between the business and client. 

Next, innovation has been crucial in the business world.  B2B companies have been working on ways to improve technology to make sure the means is to serve their clients.  Innovations in remote work have been most common in B2B companies.  Companies are also working on ways to use technology to break down any boundaries between similar companies to try and build partner alliances.  These alliances can consist of sharing customer data and co-investing in new technologies. 

In the end, when making new improvements to your B2B company is most important to be aware of how your clients are going to remember you once the pandemic is over.  Now is a vulnerable time for everyone, interactions are now full of powerful emotions.  Clients are going to remember the interactions they had with you during this time.  Are they going to remember their experience working with you to be poor or negative? Any experience a client has with another business now is going to stick with them for a long time.

Enhancing Localized Google Ads

Google Ads is a platform tool that allows users to drive website visits, receive more phone calls from customers, and increase storefront visits.  The tool also allows users to set an advertising budget that works best for their business.  Each month users can set any budget they would like depending on their needs.  Google uses their technology and information to help businesses reach customers that are most relevant to their business.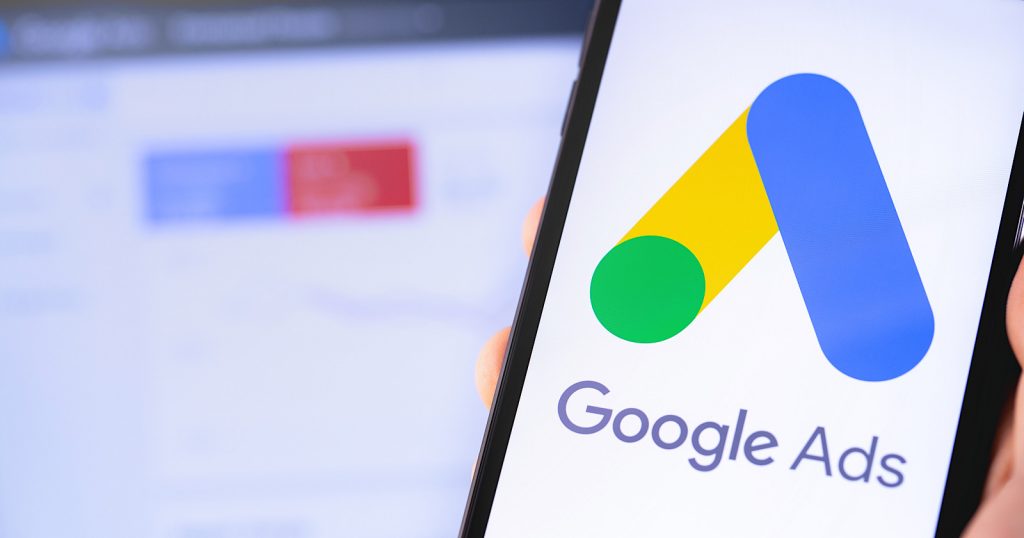 How to use it?
Overtime ads will be improved and you will see positive feedback from new and returning customers. It can be benefical to work with a professional SEM agency who is proficient in targeting, keyword research, and bid management to produce qualitty and profitable campaigns. Here at J. Arthur & Co, we represent a number of clients Google Ad spend, strategy and active campaign management. A quick guide to getting started:
1. Define your goal
Ex: increase store visits, drive more individuals to your website, increase Ecommerce sales, or increase leads generated.
2. Figure out demographics where you want to advertise
It is highly recommended to stay local when first starting out.  Once you are happy with your local audience then it may be time to consider reaching out to surrounding areas.  When a business is ready, Google Ads gives businesses the option to have their ad campaigns advertised globally.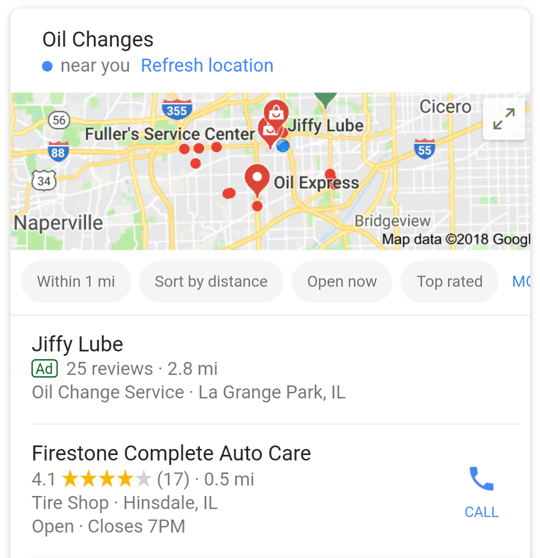 3. Conduct Keyword research and competitor keywords research
4. Define the message you want to share with your audience compiled of value rich keywords
The message usually consists of three short sentences sharing what is so special about your business and it's crucial to have these messages contain highly searched and value rich keywords that relate to your audience and services.  Another option in this step includes using imagery to create banner ads.
5. Set your budget cap and tie it to profitability
Google Ads follows the monthly budget you set every month and consider the end goal of the campaign, IE end goal revenue and actions generated.  When creating your budget it is important to understand how your monthly bills add up.  Google Ad users only pay for their results.  This means that based on the amount of clicks or phone calls your business receives your monthly bill will fluctuate.
6. Go live!
Once you finalize your ad and budget, Google Ads displays your ad when users search for products similar to yours.  In addition to being displayed in search engine results, your business will be put onto Google Maps and be shared with sites that partner with Google.

Tips on how to use Google Ads for your small business
When creating your ad campaign, put yourself in the shoes of a customer and

envision

how they will approach it.

Partner with a capable agency or SEM expert who can execute and educate you on features of Adwords

Keep your ads focused to where your

target customers are located

Optimize your website by making sure your ads and pages on your website are

correspondent

to one another.

Keep your

competition

in mind and do research on how they are selling their brand through ads (seeing what keywords they use is a great way to look into your competition).

Take advantage of the

reports and insights

that Google Ads provides you.

Set a

consistent

budget and stick to it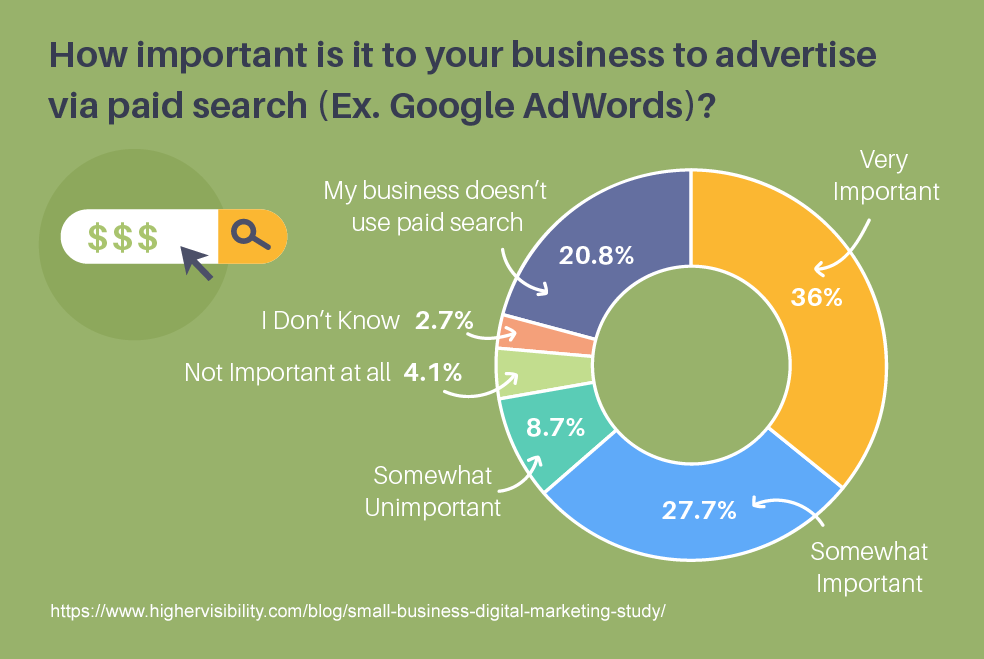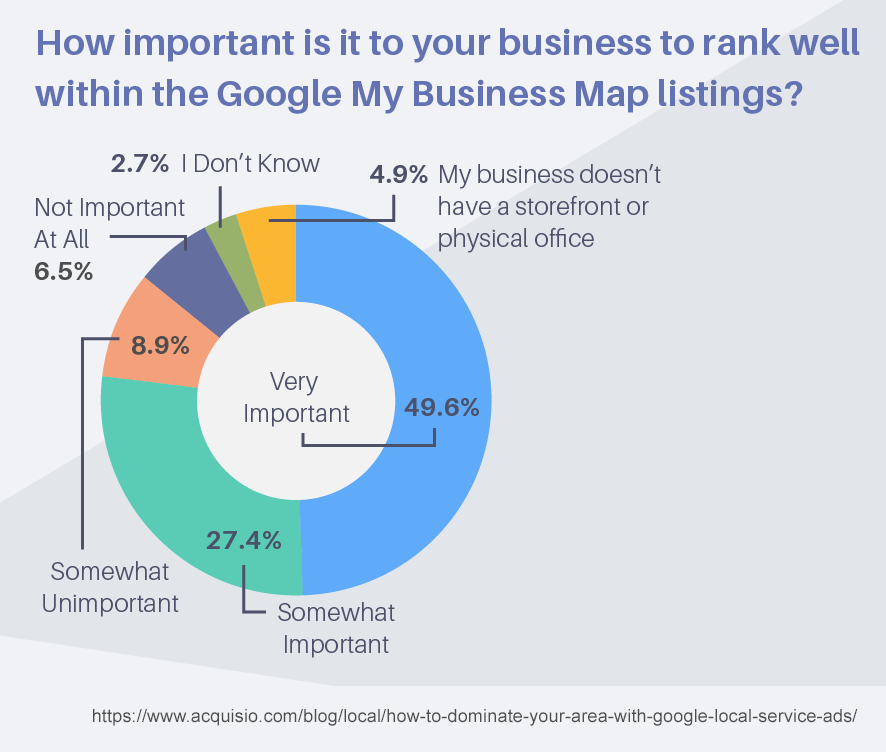 How has Google improved local ads?
Over the past few months, Google Ads has worked on improving and creating new updates to help local businesses.  Recent updates that they have implemented into their platform include a COVID-19 business guide, improved frequency distribution, and the creation of Google Ads API.  The COVID-19 business guide was created to help businesses adapt to using digital marketing strategy.  Next, Google has worked on improving how frequently they should share Ads to viewers.  One of the reasons why Google improved frequency distribution was to help businesses save money.  In the past, businesses could have been spending more money to have the same individuals click on their ads.  Lastly, Google Ads has replaced AdWords API with Google Ads API.  The APIs allow developers to create applications based on account details with Google Ads.  This will help make the system simpler and more organized for users.

Valuing Skills Over Degrees: the Future of Hiring
Are employers valuing skills over degrees?
In today's job market, many recruiters and hiring managers are placing a higher value on skills than on degrees.
In a survey performed by Glassdoor, 82% of the respondents believed that their college diplomas have helped them while working in the workforce.
However…
The respondents also shared that they believe there is more than holding a degree in order to get a job.  Employers must look past a candidate's degree of education and remember to consider the candidate's skills and past experiences.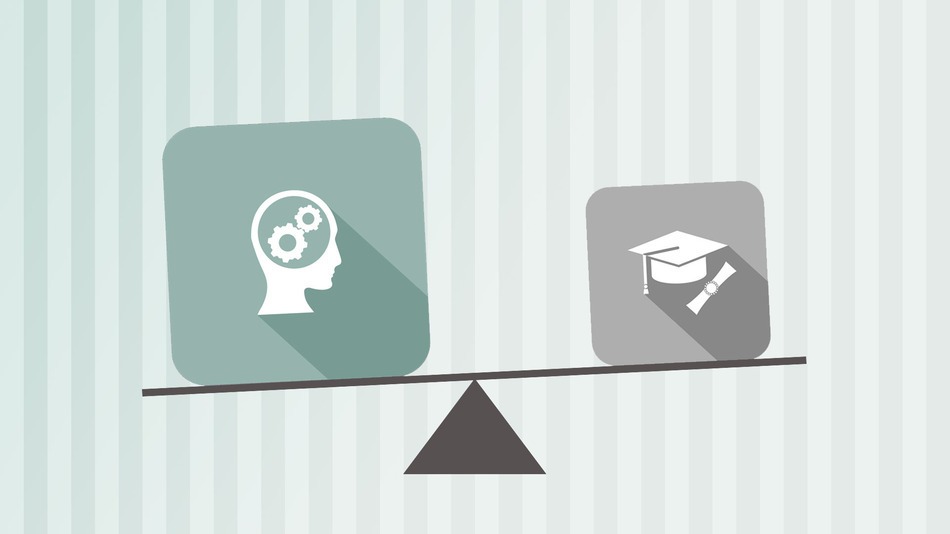 A study performed by job search site, Zipricuter, discovered that only 21% of the jobs posted on their website specifically ask if candidates have a college degree. 
About 21% of U.S. jobs require a college degree; about 37% do prefer that candidates have some sort of education post high school. 
53% of employees that were surveyed believe a graduate degree is no longer necessary to secure a high-paying job. 
What expertise are employers asking for?
These days it's becoming more and more apparent that a degree doesn't always make for the best job candidate. Skills, additional certifications, and other extracurricular factors are being perceived more as agents of an engaged mind.
ZipRecruiter analyzed 250,000 of the job ads that have been posted on their site; the top 6 qualifications that they gathered from the analysis included: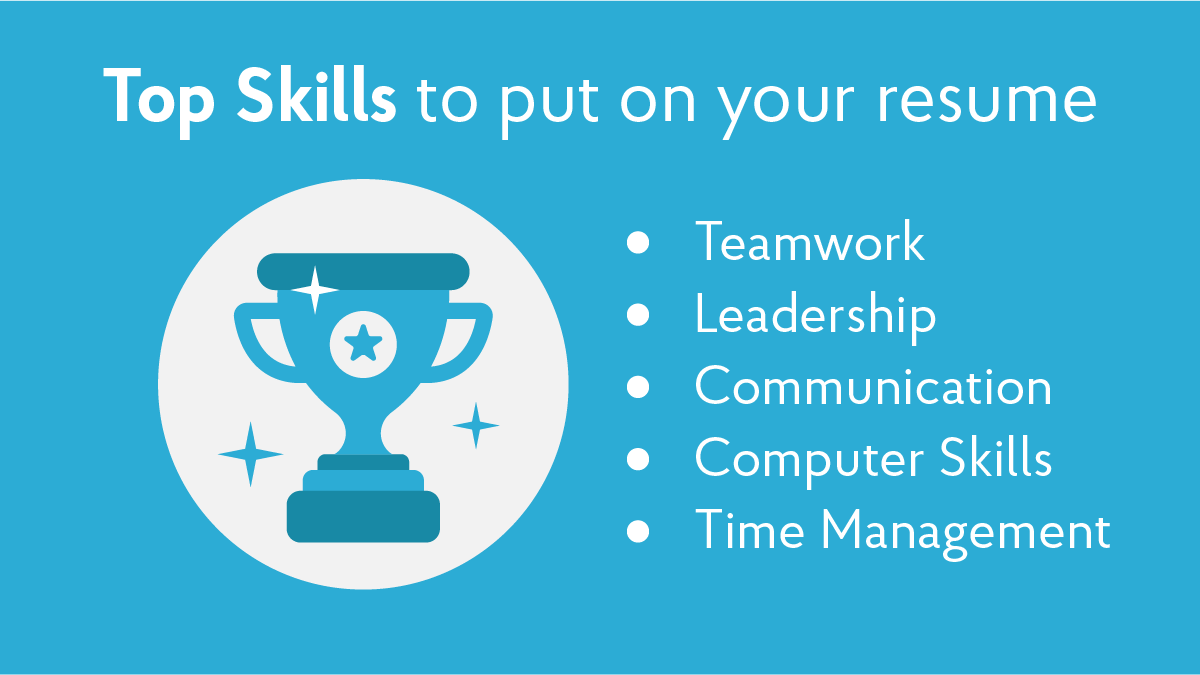 When applying for jobs it is essential to remember to highlight your skills.  Most of the time employers do not ask for your GPA, instead, employers ask for what you are capable of.  College is there as a tool to help you learn new skills, however, there are much cheaper options.  Employees with college degrees do believe that their degree got their foot through the door, but what is helping them keep their position is their performance and the skills they display in the workplace.

Text Marketing Vs. Email Marketing Breakdown
Text Marketing Vs Email Marketing
Pros of text marketing include:
85%

of consumers say they prefer receiving texts over calls or emails

Higher open rates (in some cases 10-20x open rate % when compared with email)

Gets to the consumer almost

instantly

Quick

 and easy to create

Immediate

response

Greater chance of being seen (

49%

of emails are being marked as spam)

Less competition in a consumer's inbox (there are

293 billion

emails sent a day and most contain marketing materials)
Pros of email marketing include: 

Growing Trends and Stats of Text Marketing Usage
Businesses are moving from phone customer service to SMS based customer service.
52% of consumers would rather text customer service lines rather than call them.
In fact, almost 60% of consumers are not even willing to wait on hold to speak to a customer service representative for more than a minute.  As time goes on the attention spans of customers will only get shorter.
Text message marketing has a conversion rate of about 14%.
49 million consumers prefer to receive text messages from business rather than emails.
Marketers are starting to use text message marketing to send out cart abandonment offers, VIP programs and birthday specials to help improve brand loyalty in consumers.
About 77% of consumers who receive information from companies over text seem to have more of a positive impression of these companies.
Chatbots that use text messaging is a popular trend this year.
Text message marketing being used as a digital marketing channel has a high ROI.


The Future of SMS Marketing
A text marketing becomes more and more popular here are some advances and trends to look out for in the future: 
SMS marketing will become more personalized




Text customer service will be built into more business plans

SMS marketing will be used for sales promotions, taking orders, coupons, virtual gifts, product launches, product verification, password confirmation, appointment bookings, alerts, customer support, surveys, recruitment, order tracking, and check-ins

Businesses will also find more innovative used for text marketing

Software platforms will grow and improve options for sending out automated SMS promotions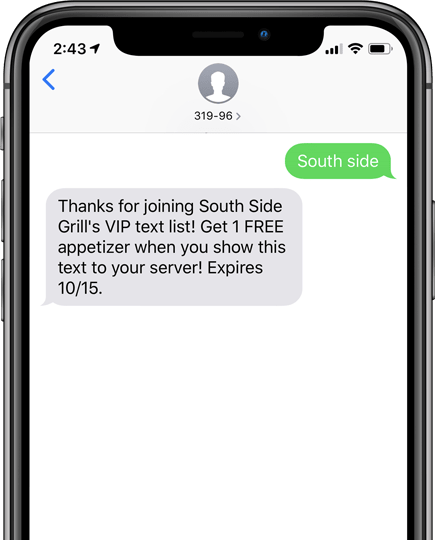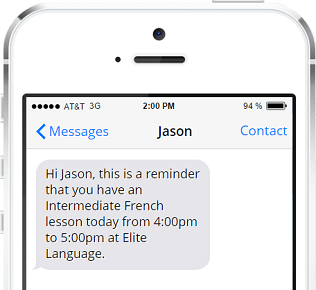 Applying Maslow's Hierarchy of Needs to Brand Marketing
What is Maslow's Hierarchy of Needs?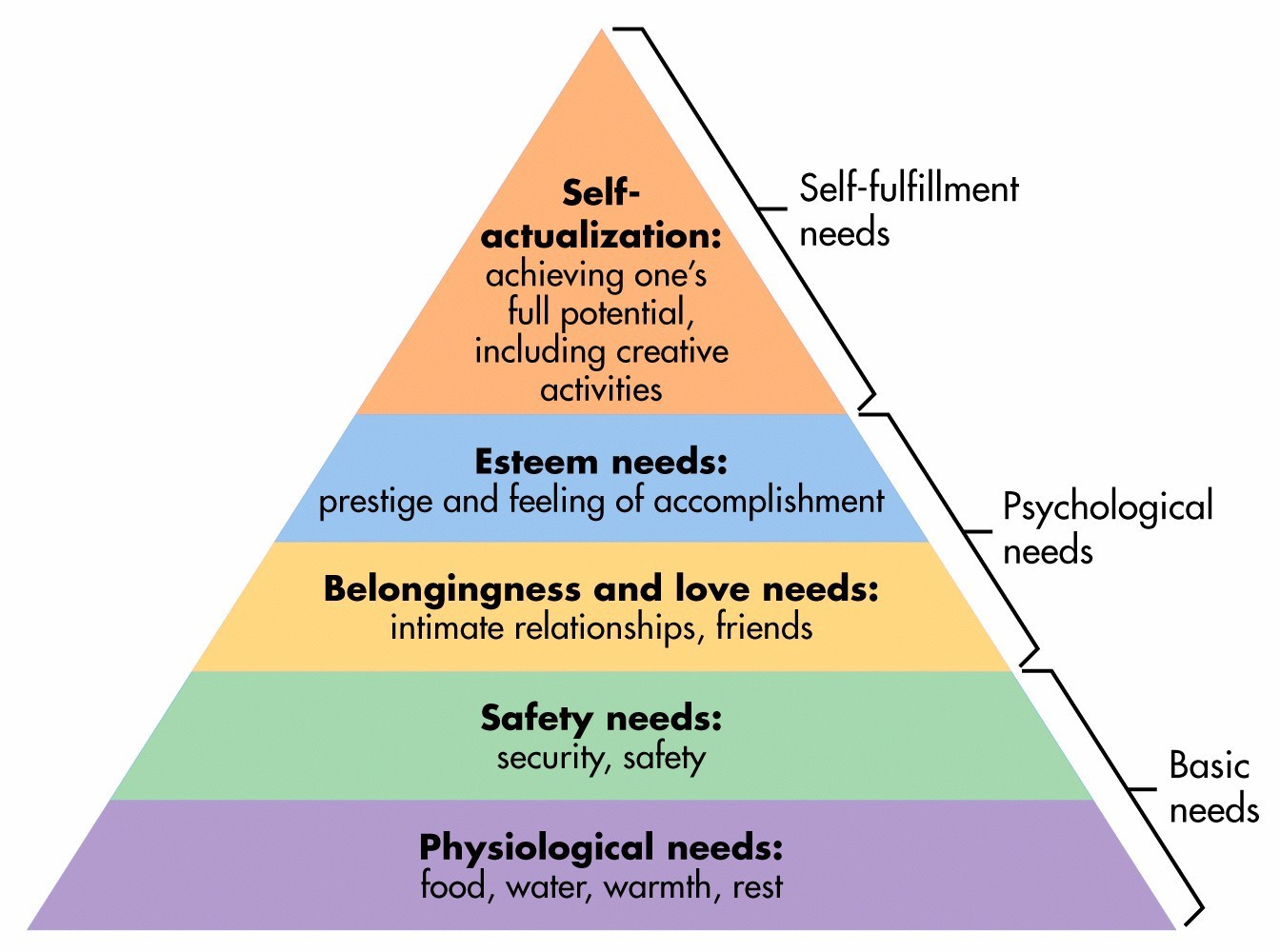 Maslow's hierarchy of needs is a 5-tier model of human needs.  They pyramid was founded by psychologist, Abraham Maslow in 1943.  The five tiers consist of physiological needs, safety needs, belongingness and love needs, esteem needs, and self actualization. Each tier represents a different level of need for humans.  
When first creating the hierarchy of needs, Maslow originally shared that individuals have to satisfy their lower level needs before they can work on needs that are at the top of the pyramid. Maslow then eventually corrected himself, specifying that not all needs in each level need to be met before being able to work on the next.  Instead, humans just need to feel a sense of the need being met before moving on to upper level needs.
Physiological Needs:
Safety Needs:
Shelter

Job security

Health

Safe environment

Belongingness and Love Needs: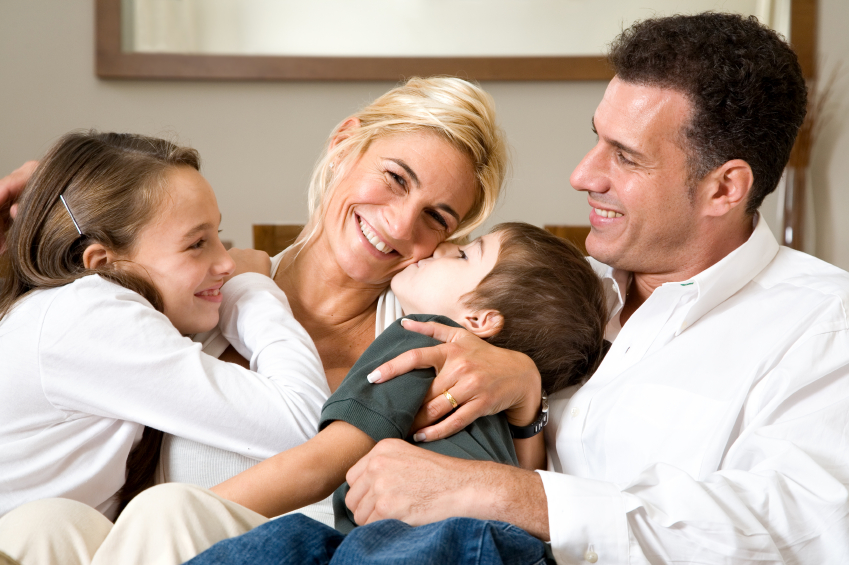 Esteem Needs:
Esteem for oneself

Desire for reputation

Self Actualization:
Self fulfillment

Seeking personal growth

Experiences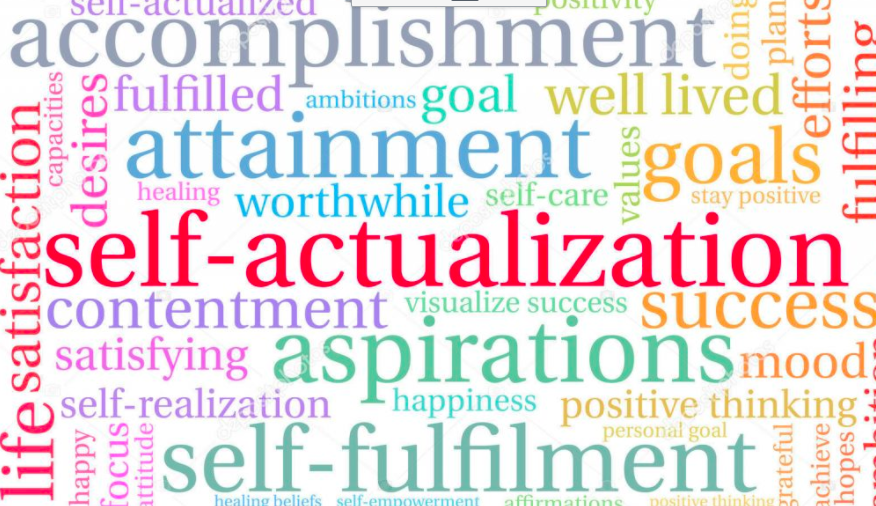 Why is it important to marketers?
When Maslow's hierarchy theory is applied to marketing, it is important for marketers to understand their ability to effectively appeal to at least one of the motivational drivers. Each area of business falls under at least one of the tiers on the hierarchy of needs.  For example, places like nail salons or hair salons fall under esteem or self actualization needs because it helps customers boost their self esteem while also helping them see their full potential.  Another example includes, marketing campaigns that are selling products like food or other basic human needs fall under the first level of the pyramid.  
It is essential to consider what level of need your customer is trying to meet and to have a better understanding of the background of what the need is.  Then, when marketing a product make sure that it is marketed it in a way that it convinces your customer that the product will fulfill their need(s).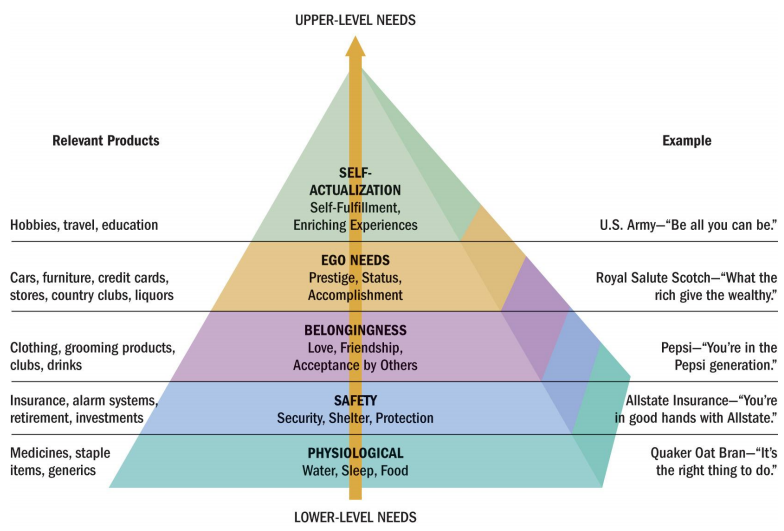 Where does your business fall on Maslow's Hierarchy of Needs? Use this information to glean more of your target demographic and where they live in the socio/economic sphere, thus learning more about how to market to them.