J. Arthur & Co acquires UK-based startup 24HourSite

Over the past several months our team has been looking at acquisition opportunities in different markets and I couldn't be more pleased to announce the acquisition of 24HourSite in the first quarter of 2022. 24HourSite is a web based provider offering a subscription model for fully managed websites and has a strong foothold with small business clients in Cheltenham, England, including customers throughout the UK.

Overall, our entire team is looking forward to serving our new clients with focus, value add services and utmost professionalism.

24HourSite has a strong customer base in a demographic that works for us. J. Arthur & Co's focus will continue to be United States businesses, but we couldn't pass up this opportunity to enter the European market in today's very global economy.

We believe that as time goes on this will offer us significant opportunities for expansion and stronger brand equity as a whole.

Since the early days of J. Arthur & Co. we have always worked with international workforce in dozens of countries and it has been a fantastic way to make sure our clients get top notch talent and service. We will look to maintain 24HourSite's customer base, and extend our marketing and sales efforts into England primarily for the time being.
We are still a small business, and acquiring other small enterprises gives us the ability to expand, serve more businesses, create a greater positive impact and continue to pursue our goals and mission as a team.

Today's world faces many challenges and hardships, but the more we can help businesses get their products & services in the hands of customers, employ more hard working professionals and do quality work, we feel obligated to try and make a difference in a positive way.

Thanks very much for reading and thank you to Charlie Kelly, the founder of 24HourSite for a fantastic relationship that has been built over the past several months, and more to come.

-Jeff St. Onge,

CEO, J. Arthur & Co

Deep dive on DeFi, the ins and outs of decentralized finance and platforms to keep an eye on

By now you've grown curious about cryptocurrencies, but perhaps don't understand what all the chatter is about. If you're confused, don't feel bad. DeFi is the short-hand term for decentralized finance. This is a technology that makes cryptocurrencies possible, relevant and growing in the 21st century.

The beauty of DeFi is that it eliminates the middleman when it comes to monetary transactions. When you are paying for dinner or buying groceries with a credit card, there are hidden fees that you end up paying for, similar to an ATM fee.

But what exactly is the DeFi concept, and what are some of the various platforms to keep an eye on in the future?
DeFi makes ATM fees a thing of the past.
Under DeFi principles, your money is held in a secure digital wallet. You can transfer money in seconds. All you need is an internet connection to get going. DeFi uses technology called blockchain to make that happen. In its simplest terms, a blockchain is a secured database that is linked together. If one block of data is altered, then all the others are also manipulated, because they are chained together (hence the name), making it virtually tamper-proof.
Now start thinking of all the different platforms as different currencies. These platforms/currencies exist because of DeFi capabilities. You know about paper money, the dollar, the peso and the Euro. There are different cryptocurrencies that come with their own specific advantages.
There are dozens of DeFi platforms that you can invest in. Each one is used for different things, but blockchain technology makes them a risk-free way to trade your assets.
DeFi platforms to keep an eye on
Interested in investing? Here are a few DeFi platforms worth keeping an eye on.
Ethereum – the native currency is called ether or ETH. As of early 2022, Ethereum was second in market value to Bitcoin among all cryptocurrencies.
Raydium – This is a platform powered by the cryptocurrency Solana with a market volume of over 40 million.
SushiSwap – SushiSwap supports multiple blockchain codes copied from Uniswap, think of it like a paper currency that has the same value no matter where you use it.
Trader Joe – Nope, this isn't the niche grocery store. JOE is the top DeFi platform on the Avalanche network, with a market cap of over 19 billion.
PancakeSwap – The native token is called CAKE. Pancake Swap had over 3.3 million users in January. It enables you to trade and join pools for investing.
A few others to also look out for are Terra, AAVE and Lucky Block. Lucky Block has the ability to become a worldwide lottery. Since it's supported by blockchain technology, it is guaranteed to be random.
A different way of banking
DeFi is a different way of looking at banking and investing. It adds a secure computer component that should change the way you look at money. The DeFi concept has opened the door for multiple cryptocurrencies to grow.

Interested in learning more about DeFi and cryptocurrencies? We can help you use these platforms to take your business to the next level. Contact us today to learn how.

*this article does not constitute financial advice. All investors should do their own research and understand that all investments have risk. 

Brand Impact: Leaning on Nostalgia

Customers have always found ways to bring themselves back to happier and more light-hearted times through nostalgic memories.  There have been different ways individuals have feeling nostalgia.  Some individuals rewatched tv shows that they loved back in their childhood, while others broke out old board games and went back to making home cooked meals everyday.  
What is nostalgia?
This is the experience of feeling strong emotions that are triggered from memories in the past.  These memories usually involve a positive association with a time period, a specific place or even a specific object.
Why nostalgia?
Consumers choose nostalgia because it is what's at heart; it makes them feel better and feel more like themselves.  Nostalgia frees us from our everyday stresses and feelings of uncertainty.  Moments of nostalgia reminds us of the importance of living in the moment and of appreciating what we have.  Now with social media being such a huge part of our lives, platforms such as Instagram, Facebook, and Snapchat have been doing a great job with bringing back those memories and bringing us that feeling of nostalgia.  Everyday, Instagram, Facebook and Snapchat share with its users their memories from each year on the exact date.

How to invoke nostalgia from your client base?
Individuals nostalgize when they are coping with a negative feelings, such as feeling lonely or anxious.  There are three different ways clients nostalgize: letting the past inform their future, making nostalgia a group activity, and creating new memories and keeping traditions alive.  As a business, you have the opportunity to invoke nostalgia from your client base by:
Recycling past products

Posting memories on social media

Creating popups that put consumers physically in another time period

Rebranding with retro inspired designs

Bringing back company icons

Using new technology to bring back a sense of using other technology

Bringing customers down memory lane and remind them of simpler times

Creating vintage inspired product lines

Celebrating anniversaries 

Using popular celebrities from different time periods to endorse current products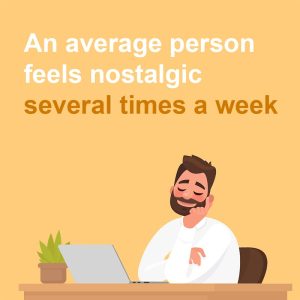 When invoking nostalgia from your client base, it is essential to remember three conditions. 
First, you must consider your target market age and choose an appropriate time period that they can identify with.
Next, you have to make sure to choose a time period or event that invokes a positive memory.  
Lastly, invoke the memories that spark the emotions that you want your company to be associated with. 

Top UI/UX Trends for 2022

While traveling recently, I had two completely different user interfaces and user experience(UI and UX) interactions.

My car rental company emailed while I was still on the plane asking me to upgrade and get picked up from the airport directly, instead of waiting for the rental car shuttle. But the user interface on the web site was so confusing, I couldn't understand exactly the service provided and didn't use it—even though I wanted to.

Later, I was eager to try a burger joint my sister had recommended, but I had never heard of. I found the website on my phone, which was bright and easy to understand. I had no problem customizing my order (salt on the fries, baby) and my pick-up time. It was ready, hot and delicious when I arrived: an ideal user experience.

Both experiences illustrate examples of UI and UX in today's world.
Defining UI and UX
UI stands for User Interface, which generally translates to a human being's interaction with a computer system. UX stands for User Experience and deals more with a user's overall experience with a brand or product.
UI and UX are also constantly evolving to fit business and consumer needs. Here are some of the trends to watch out for in the UI and UX world in 2022.
UI/UX Trends in 2022
Dark Mode
You've seen it on your phone, expect to see it creep in on other devices. Dark mode saves your devices' battery, is better for your eyes and makes things easier to read.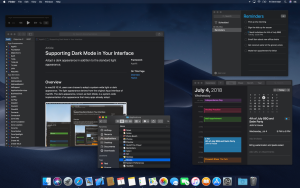 Micro-interactions: More than just a Like
Our social media interactions have been based on micro-interactions. This is the swipe left for like, or the heart on Instagram or retweet on Twitter. Expect to see more social media options, like a down vote or up vote, in 2022.
Unique Branding Illustrations
Think Google Doodle, but on your company's website. You can use a quick video or image to create an enticing, informative branding illustrations that draw customers in.
The Cursor is Alive!
Forget about the blinking line or the old block cursor. Expect to see customizable cursor images showing your spot on the screen or page.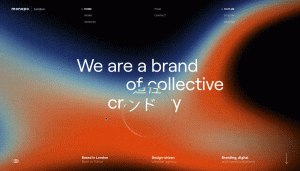 Virtual Reality
These headsets are growing increasingly popular. Stop thinking of just a screen and start seeing the real world through a virtual lens. Before you shop at a grocery store, make sure they have the Ben and Jerry's flavor you want by plugging in and walking through the store.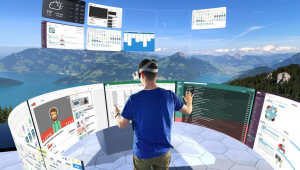 Virtual Store Shopping Demonstration
Business and Font Synergy
Newspapers with fonts that look like classic type on their web sites. Pet groomers that use paw prints in place of some letters. Subtly matching the look of your computer presence with your business only reinforces your authority and expertise.
Colors Everywhere
Expect new options for different color palettes on your phone, plus an increased ability of designers to adapt to foldable devices.
Just Talk to Me, baby
We are all familiar with Siri and Alexa, and now we are seeing it with our televisions, too: press a button on the remote control and say, "turn on closed captioning," and boom there they are. Expect more user interfaces to be voice driven, rather than typed or texted.
Dead End with a Smile
You hit the dreaded 404 message, file not found, but instead of a stark screen and harsh message, you are greeted with a smile and encouraging words redirecting you to continue your search.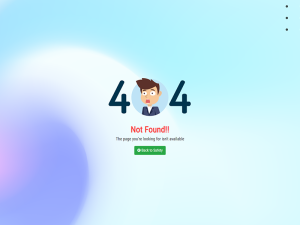 UI and UX designs are changing fast, seeking to give the user what they want with as little hassle as possible. The car rental place failed me. The hamburgers were awesome.

J. Arthur & Co featured in MarketWatch.com

We're excited to recently have an article about our mission, growth and company objectives featured by the well-known investment publication MarketWatch. You can read below some excerpts from the article and visit this link to read the article in full.
---
Feb 04, 2022 (Marketwatch.com) —

J. Arthur & Co is making a push to get the word out; businesses need to be looking at digital differently. The Newport-based digital services firm wants to help companies build their websites and digital presence to acquire new customers, generate revenue, and create a place where they have complete control over their brand identity.

Jeffrey St. Onge, the firm's founder, summarized the situation, "For most small to mid-market businesses, they've traditionally looked at their website, analytics, and other aspects of digital marketing as a necessary expense, something they had to do to keep up. They've never even considered this could be something that delivers revenue instead of depleting it. We believe there's been a massive void in the quality of websites and strategic planning for these types of businesses, and we're committed to showing them what's possible."

J. Arthur & Co. creates growth for their partners by developing their online presence and digitizing their customer acquisition. The recipe for achieving this is a mix of user-centric web functionality, user-interface design interwoven with branding, and strategic planning. This establishes intellectual property that's owned by the partner brand, going far beyond what traditional web design or digital marketing.

St. Onge continued, "It's a really special moment for everyone when we discover and create new paths to growth for our partners that they didn't know were possible."

While J. Arthur & Co. has always enjoyed their work on behalf of major brands and conglomerates, the digital services firm has found that the most exciting partnerships are often with smaller businesses with limited regional and local footprints. The firm seeks to inspire these partners, as well as bootstrapped startups, of one primary truth: it's possible to build equity and effectively scale their businesses through dedication, strategic planning, and strong business fundamentals.

It's with these experiences in mind, as well as their understanding of the digital landscape, that J. Arthur & Co. is motivated to make developing these types of partnerships their primary focus for the foreseeable future. J. Arthur & Co's equity division has already been busy cultivating strategic partnerships with startup companies to assist them as they add value and meet demand in their communities. The organization and its founder are dedicated to their mission of creating digital assets that deliver their clients revenue, strong ROI, and reduce legacy systems inefficiencies through digitization.

About J. Arthur & Co.

Since its founding in 2014, J. Arthur & Co. has been providing businesses of all sizes with end-to-end web design, branding, and growth advisory services. Their partners have represented some of the biggest brands in American business, including Wyndham Hotels, Burger King, Cambria Hotels & Suites, AR Global, Howard Johnson, and more. The industries J. Arthur & Co. has worked with are just as varied, ranging from hospitality, real estate, supplies & logistics, finance, trade shows, and construction services.

To learn more about J. Arthur & Co. visit their website at jarthur.co

Creating A Digital Enterprise

Digitalization provides unparalleled opportunities for value creation and capture, while also representing a major source of risk. In order to effectively create your native enterprise, organizations should identify, develop and launch new digital business models while re-examining every aspect of operations. They should understand and leverage data, increase investments in security, build a high-quotient digital workforce and a digitally literate leadership team that can integrate automation and on-demand workers.
Building your digital native enterprise [DNE]
According to predictions made by digital consulting firms, the factors that will drive digital transformation for the balance of this decade are: creating value for the business, strong leadership and culture of constant change.
In order to reassess as a digital enterprise, companies must evaluate what they need to do (create a digital business model), determine how to do it (digital operating model), and who they need to work with to make these models succeed.
"It is essential to remain tangible, identify the new and innovative business model in this emerging marketplace. Therefore to start a digital native journey, you must know where your business stands and where it aims to be," according to LA-based digital transformation experts, [x]cube LABS.
How to organize your digital enterprise
[x]cube identifies these essential points for organizing a digital native enterprise;
Become familiar with digital tools.
Identify the changing business model within the marketplace.
Understand the importance of Digital Transformation (DX) journey and then create the strategy by focusing on innovation to create new expansion.
Lead in IT and new digital capabilities that offer digitally enhanced products, services, and experiences to the enterprise.
Frank Gens, Senior Vice President and Chief Analyst at IDC, said, "we are at an inflection point as digital transformation efforts shift from 'project' or 'initiative' status to strategic business imperative. Every (growing) enterprise, regardless of age or industry, must become 'digital native' in the way its executives and employees think, what they produce, and how they operate. At the same time, 3rd Platform technology adoption and digital transformation are happening much faster than most expected and early competitive advantages will go to those enterprises that can keep pace with the emerging DX economy."
Can your business hold up to the digital transition?
[x]cub identifies these four essential elements to surviving the digital transformation journey:
Assess your organization's existing processes and whether they would be able to adapt themselves to the new model. Your company should be able to inherit modifications smoothly and efficiently.
The transformation process must help you leverage technology to expand the company's core strengths and create a competitive advantage to prevent you from becoming obsolete.
The first steps in the digital transformation journey invariably need to focus on identifying processes, envision product or service improvements, reimaging customer experience, and so on. Simply employing new technology will not result in digital transformation.
Digital Transformation takes time. It is a continuous process finding relevant answers, understanding what you're solving for and what results you're seeking to achieve. It is as much about leadership as IT. A digital mindset will assess how technology will be used to innovate and drive value for the business.
Ready to take the plunge? We've got you covered. J Arthur & Co. have what it takes to bring your native enterprise website to the next level, and help you find your place in today's changing metaverse.

A Websites Role For The Digitally Native Enterprise

Digital native is a term coined by Marc Prensky in 2001 to describe a generation that grew up immersed in technology, that have been comfortable with it from an early age, and believe it to be a necessary part of their lives. Digital natives mainly communicate and learn via computers, social networking and texting. They speak a "digital language," compared to an old "accented" language that smacks of reluctance to adapt to new technology. Digital natives have encouraged a marketing shift to social media platforms, "gamified" promotions, exploring data for advertising insights, and more.

A digital-native enterprise [DNE], on the other hand, manifests these marketing shifts, but also has incredible ability to scale operations and innovation. They are more than just a digitized company. DNEs employ an outside-in approach that allows them to evolve both its offerings and business models in ways traditional "analog" companies do not. The line between customer, vendor, and service provider as organizations become blurred in this approach, creating more of a partnership than a supplier relationship.
What is a digital native enterprise?
In the white paper, "What is a Digital Native Enterprise," the International Data Corporation [IDC] identifies four characteristics of a digital native enterprise:
Able to innovate and scale faster than traditional businesses.
Driven by innovative, risk-taking customer-centric employees.
Built on a foundation of technology and data that fuel efficiency, customer loyalty, and new revenue streams.
Embedded in a wide ecosystem, leveraging a large base of patterns to improve offerings.
As commerce evolves, organizations will have no choice but to apply new technologies to advance their connection between individuals, organizations, and things.
Core principles of a DNE
"DNEs exemplify three core principles: Information and how it is used are key to success," says Mike Rosen, research vice president at IDC. "Consumer engagement and scale is mandatory. And, ecosystems and platforms are as important as core IP,"
With innovation-driven digital technology, people can connect globally, get instant access to almost anything, and travel, shop or watch television from anywhere. This accessibility has created the potential for unlimited opportunities, upscaling an organization's innovation processes, and making digital transformation both a critical and necessary element for turning a digitally empowered business into a reliable source.
Rise of the digital enterprise Unicorns
A truly digital enterprise stands for more than just using new technologies. Rather, its competitive advantage is its culture, strategy and way of operating. They continuously enable new and leaner operating models underpinned by agile business processes, connected platforms, analytics and collaboration capabilities. They relentlessly search out, identify and develop new digital business models, keeping customers and employees as the center focus.

The democratization and increased affordability of technology, improved access to funds and a rising entrepreneurial culture means that there are now hundreds of startups that are able to tackle traditional markets. Companies such as Uber, Twitch, Tesla, Hired, Clinkle, Beyond Verbal, Vayable, GitHub, WhatsApp, Airbnb, Matternet, Snapchat, Homejoy and Waze are achieving scale far quicker than analog companies. Whereas the average traditional Fortune 500 company took 20 years to reach a market capitalization of $1 billion, Google managed it in eight years, and Uber, Snapchat and Xiaomi did it in three years or less.

Amazon has become a leader in commerce due to its digital strategy, the creation of a vast database of consumer information, and by continually reinventing itself in order to meet and exceed a user's expectations. In 2015, they upped their game with "Amazon Business," which transitioned them into the B2B world.

Looking to find your business's home in Web1, Web2 and Web3? Keep reading Creating a Digital Enterprise, or contact us today to discover the next steps in building or refining your native enterprise website for scalability and longevity in today's changing world.

Blueprint to Agile Software Development: How To Optimize Workflow For Complex Projects

Businesses need to be able to adapt to the ever-changing world and satisfy the needs of their clients. In other words, they need to be agile.

Agile, the word, means the ability to think quickly and adjust with your environment. Agile software is an umbrella term that is used to define a methodology for an improved workflow among team members and across multiple teams.  
What does it mean to be Agile?
With Agile, the end goal is always the same: creating a product that satisfies the needs of customers and demonstrates its value. Agile method software recognizes that it's extraordinarily important to examine the processes teams use to create that product. As an iterative approach to project management and software development that helps teams deliver value faster and more effectively, Agile delivers work in small, but consumable, increments known as sprints.
The concept for Agile software started after a 2001 meeting of leading software developers in Utah. They loved what they did but felt that not everyone was aligned on how to work together for the betterment of all. From that meeting, a united group created a list of 12 principles with a common theme of steady, honest communication among team members as the key to a successful completion of a project.
Businesses need to recognize that their first and most important goal is to satisfy their client. They must be willing to change their product—even late in the game. They must turn in their work promptly and emphasize face-to-face communications among team members.
Your business team can apply these strategies at every level.  
Popular examples of Agile Methodology include Scrum, eXtreme Programming (XP), Feature Driven Development (FDD), Dynamic Systems Development Method (DSDM), Adaptive Software Development (ASD), Crystal, and Lean Software Development (LSD). Teams generally pick one or two methods.
Keys to success with Agile software
One of the most important things to identify the strengths and weaknesses of your team members. You want your developers to be good at what they do, or see the project as a way to enhance their skills.
Set reasonable goals

for the project. Don't ask for a major product to be completed in 24 hours. Listen to the feedback of your team members, ask them what a reasonable deadline would be. The more they buy in and feel part of the decision-making, the more invested they will become.

Make sure there are regular contact points where everyone is on the same page with the latest possible information on the project. 

Maintain a steady

pace of progress

. Small steps may seem small, but always continue to work toward the goal.

Allow for more

development and revisions

. In software, a program can always be updated and improved. So can any project. Just because it's 'done' doesn't mean it has to be done forever. Be willing to let the project evolve.

Set a designated milestone, be it one month, three months or a year, where the team members look back at the project and note what could be fixed, or what lessons they can utilize for future projects.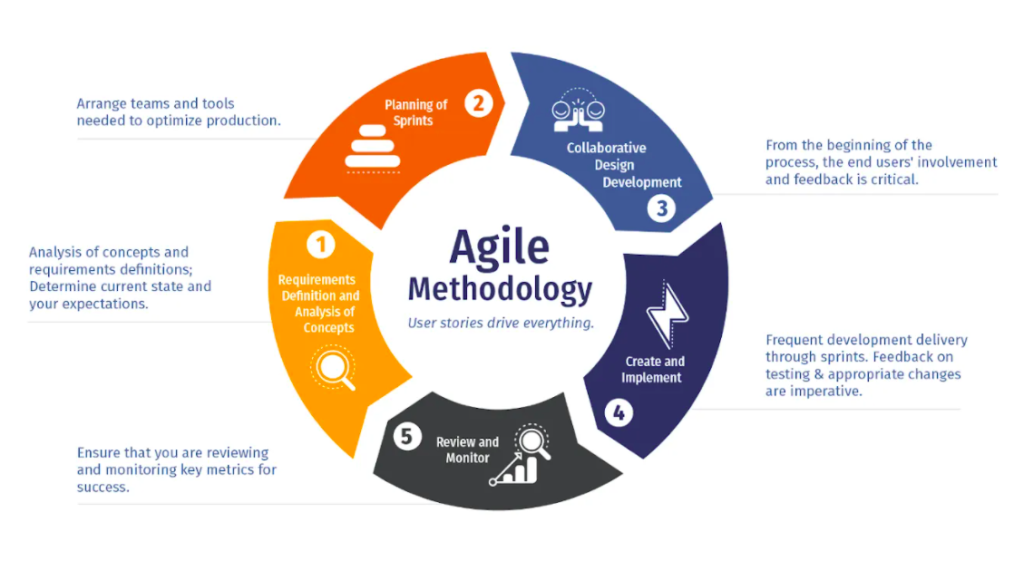 Creating an Agile workplace

The beauty of an Agile software approach is that there is not one set answer that fits every situation. Agile is about evolving to create the best environment for your team members and subsequently the right product. What works today may not be the best approach for tomorrow. Being Agile means recognizing that fact and striving to improve.

J. Arthur & Co. wants to help you use the Agile mindset so you can optimize team efficiency during complex projects. Contact us today to learn how we can help your business find the software it needs to become more agile.

J. Arthur & Co named as top marketing company in Rhode Island

J. Arthur & Co was currently listed among the top marketing firms in the Ocean State. Even though we think we should be much higher on the list 🙂 thanks to Business In New England for the recognition.

In this article, we've featured 10 top marketing firms in Rhode Island. Read on to learn about them!

Vizion SEO has several locations across the US, and has helped companies all over the world with all their marketing needs. With an office in Providence, Rhode Island, Vizion's team has been working hard to help businesses in the area.

Vizion's services are listed on their homepage. They include local search SEO, SEO web design, white label SEO, pay per click advertisement, and mobile website design and SEO. With so many of their services based around SEO, Vizion will make sure search engines know about your business.

Ready to start working with Vizion? Check out their contact page and give them a shout today!

Just a quick look at RDW Group's website will show you how creative these folks are. With offices in both Providence and Boston, this team of marketers loves to collaborate, find creative ways to market, and provide long lasting solutions to their clients.

RDW Group offers a variety of marketing services. Their expertise lies in strategy, media planning, web design, public relations, SEO, content marketing, and research. Take a look at their past work to see their successful projects and happy client.

Give RDW Group a call today to get started with marketing your business!

Established in 2012, McGuiness Media & Marketing has almost a decade of experience working with business's marketing needs in the Warwick area. They have won multiple awards for their services, so you can trust you're getting the best when you hire their services.

McGuiness Media & Marketing will work with you on media design, digital marketing, social media management, public relations, media planning and event marketing. Their vast array of services ensures that no matter what your business need, McGuiness can help.

Sounds like the marketing team for you? Give them a shout now!

This marketing firm was founded by Katie Schibler Conn after years of working with many large brands around the world. She and the rest of the team at KSA work hard to provide innovating and creative marketing strategies to their clients.

KSA has made a name for itself working with several big-name brands. Whether these brands have required search engine optimization, web design, or integrated marketing partnerships, KSA has consistently been able to provide. Take a look at their about page to see the qualifications of all of their staff.

When you're ready, give KSA Marketing a shout to start working with them today.

Located in Lincoln, Rhode Island, Breeze Digital media is a small team with a big vision. As a small business, they are able to provide the personalized touches to your marketing needs that larger firm may not be able to give you.

Breeze's services include social media, SEO, web design, and pay per click. No matter where you are in your business's life, Breeze can help you grow. Check out some of their past work and client testimonials to get an idea of what working with this team will be like.

Give Breeze Digital Media a shout today to start marketing!

Since its establishment in the 80s, Middlebridge Marketing has provided large companies like CVS with its marketing services. The team, based in Lincoln, Rhode Island, has a commitment to high quality work, building and maintaining their reputation, and having long lasting relationships with their clients.

Middlebridge's services include sales and marketing, customer service, and retail analytics. If you're on the fence about working with these folks to grow your busines, just take a peek at their client testimonials.

If you're ready to start working with Middlebridge, then go ahead and give them a call.

Based in Newport, J. Arthur & Co. has built a reputation of being client-focused, staying up to date on the latest technologies and trends, and staying creative and innovative in their marketing approaches. All of this means you're sure to be impressed when you hire this team.

J. Arthur & Co.'s services begin with marketing strategies, and build from there. Whether you need help with your analytics, web interface, or creative services like copywriting and user interface design, this team has what you need.

Give J. Arthur & Co. a shout today!

This marketing firm was established in 1996, and since then has built up a longstanding history of working successfully with government, nonprofit, and foundation clients. Their team, based in Newport, is made up of professional strategists and creatives. They are excited to start working with you on your new project.

Worldways offers both social media marketing and communication, as well as strategic planning and workshops. They have won over 100 awards for their work, so you'll know you're getting the best when you work with Worldways.

Ready to give them a shout? Visit their contact page now!

If you're been searching for a marketing firm in the Pawtucket area, Figmints could be the place for you. They are dedicated to providing all their clients the personalized services they need to ensure success. They care about their team, which in turn means that their team cares about their work.

Figmints has helped many clients with web design, digital marketing, branding and design, and web development. Take a look at their portfolio to see example of what they can do for your business.

If Figmints sounds like the marketing company of your dreams, then go ahead and visit their contact page to give them a shout.

Another marketing firm based in Pawtucket, Linchpin is ready to excited to help your business with all its marketing needs. Since its founding in 2006, their team has grown to include creatives and strategists with a variety of skills. No matter what you need, their diverse team will be able to help.

If you're thinking about hiring Linchpin for their services, take a look at their approach. You'll find they have a commitment to growth and excellence, and will strive to help your company grow. If you're still on the fence, take a look at their portfolio to see their past projects.

When you're ready, give them a shout!

Evelyn is a freelance writer. When not writing, you can find her reading a good book, listening to a true crime podcast, or taking a long walk around the neighborhood."

J. Arthur & Co acquires John Flanders Internet Consulting

J. Arthur & Co has completed the acquisition of Portsmouth, Rhode Island-based John Flanders Internet Consulting. Serving customers since 1997, JFIC has built an impressive portfolio of clients and has been an innovative and reputable web solutions provider, serving Rhode Island and Southern New England businesses.

It's been a pleasure to work with John Flanders during the transition and I'm very appreciative to work alongside a true professional. Our goals align in that we are looking to ensure his customers receive the best possible web products & services for the future of their businesses.

We're incredibly eager and excited to bring our new customers a suite of value-packed web services. The J. Arthur & Co team is laser-focused on improving our new customers front end web experience, optimizing the core business, and continuing to seek joint venture opportunities.

Onward!

Best Regards,

Jeffrey A. St. Onge

CEO, J. Arthur & Co