J. Arthur & Co acquires John Flanders Internet Consulting

J. Arthur & Co has completed the acquisition of Portsmouth, Rhode Island based John Flanders Internet Consulting. Serving customers since 1997, JFIC has built an impressive portfolio of clients and has been an innovative and reputable web solutions provider, serving Rhode Island and Southern New England businesses.

It's been a pleasure to work with John Flanders during the transition and I'm very appreciative to work alongside a true professional. Our goals align in that we are looking to ensure his customers receive the best possible web products & services for the future of their businesses.

We're incredibly eager and excited to bring our new customers a suite of value packed web services. The J. Arthur & Co team is laser focused on improving our new customers front end web experience, optimizing the core business, and continuing to seek joint venture opportunities.

Onward!

Best Regards,

Jeffrey A. St. Onge

CEO, J. Arthur & Co

J. Arthur Co. posts record company performance through April 2021

We're happy to announce that we've posted record company financials through the first 4 months of 2021, including gross revenue and earnings.

Growth was mainly driven from expansion of Google Adwords services, further scaling of our small business SBO product, as well as capital growth through long term investments in Ethereum & Bitcoin.

Statement from CEO, Jeff St. Onge "The last year has presented a number of challenges for our clients and we've had to push through some plateaus as a small, growing business. Our team has done a great job of overcoming these challenges and their efforts are showing up through company growth. Commitment to core business operations and delivering results for clients continues to drive us on a day to day basis. We've been able to identify key areas of opportunity starting in 2020, in converting balance sheet assets to digital assets that presented the possibility of significant appreciate, and those risks have been rewarded.

We have some really exciting plans for accelerated growth in the rest of 2021 and I'm eager to share what we've been working on when these plans are executed."

J. Arthur Co announces equity partnerships with three startups

J. Arthur & Co is announcing the firm's partnership with three companies who are striving to make a difference in their communities. As a bootstrapped, self-funded company – we believe in finding passionate founders who have found a niche market with demand for products & services. This allows founders to leverage J. Arthur Co's technology and digital services expertise to quickly brand, launch and begin acquiring customers and growing revenue.

Our criteria for equity partners is as follows:
Strong, passionate and ethical founders
Market research that proves a current weakness in the product or service we're bringing to market
A mission of community based service, and then growth
A business model that lends itself to organic, bootstrapped growth so that the company and founders can grow together, allowing for longevity and endurance of the company
Products & services that can directly leverage our teams digital + web services stack to go to market quickly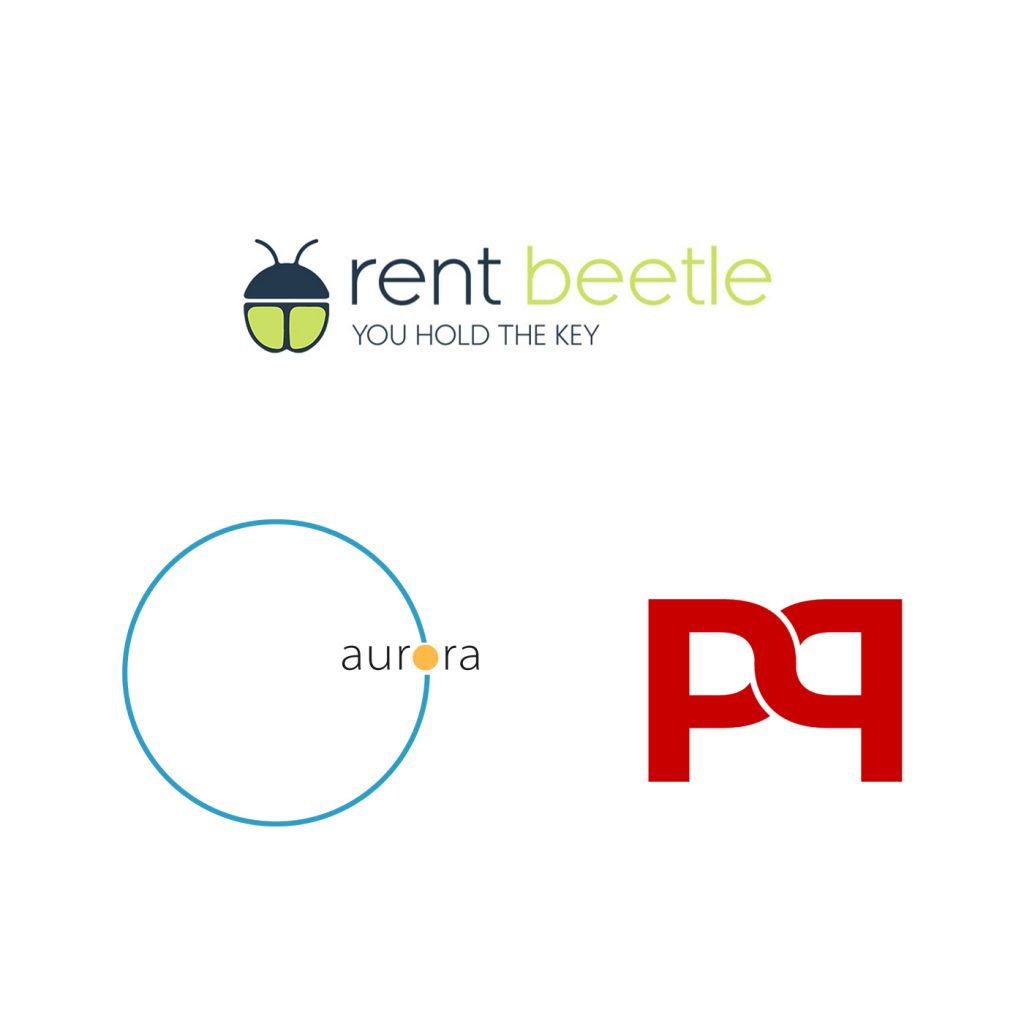 A statement from our founder, Jeff St. Onge
"Through our parent holding company J. Arthur Holding Group LLC, we're excited to share that we've taken an equity position in 3 startups in different demographics and industries that are bringing exciting products to market. Our partner-founders are all passionate experts in their field and have been able to leverage our digital IP to build out a sound marketing and technology base to their companies. Most importantly, they are bringing a valuable service to their community and have entered their new entities with a long term mindset. This is an exciting development in our growth model and we can't wait work alongside our new partners and watch their companies grow through all the ups and downs that new business ownership can bring" 
Rent Beetle, LLC
Rent Beetle is a real estate rental platform that makes it easy to find housing, apply, and make a deposit for your rent right on your phone. The bulky process of applying for housing with paper documents and checks is made completely digital. Rent Beetle is starting with niche student housing to gain traction of a largely un-tackled market. Rent Beetle has been in beta production for 6 months and is post-revenue.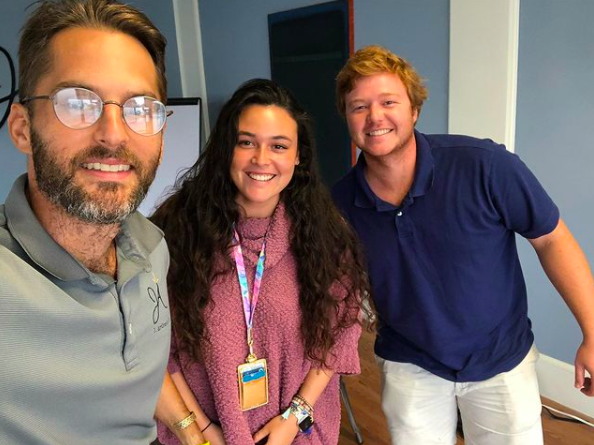 Founder partners L to R, Jeff St. Onge, Laura Krick, Adam Reisberg – Newport, Rhode Island. https://rentbeetle.io
Aurora IP
Aurora IP in an enterprise mobile application that helps companies manage employee or contractor scheduling, time tracking and payroll processes by digitizing the process. Aurora IP is pre-revenue.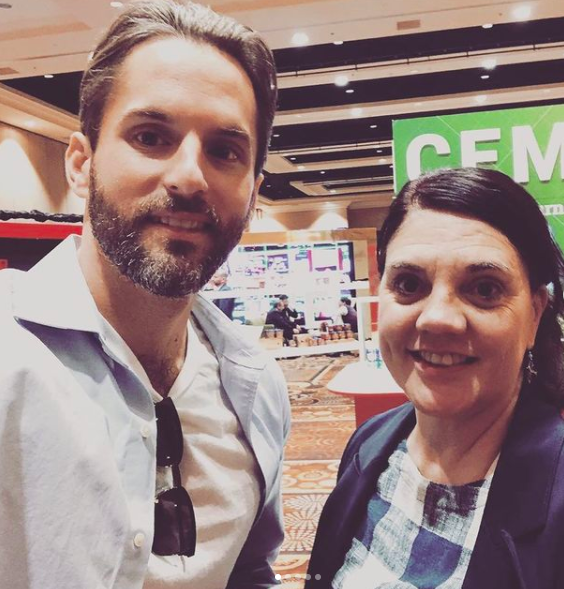 Founding partners Jeff St. Onge & Autumn Briggs – Las Vegas, NV. https://auroraip.app
Pact Performance, LLC
Pact Performance is an athletic performance training created for an under-served market of northern Massachusetts and southern New Hampshire. Pact Performance is in their 2nd year of business.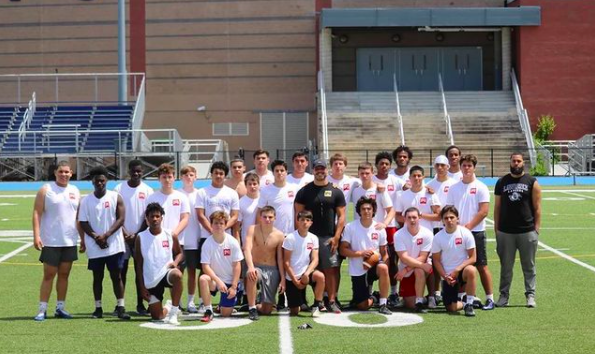 Pact Performance athletes and co-founder Jason Fielding – Lawrence, Massachusetts. https://pactperformance.com

J. Arthur Co. now accepting Bitcoin & Ethereum for payment, offering crypto compensation packages

Statement From CEO, Jeff St. Onge:
"As a company, we first got involved with cryptocurrency in March, 2020. We believe in the benefits of decentralized finance and have been impressed with both Bitcoin and Ethereum technologies. Our current resources are biased towards Ethereum because of its ability to facilitate smart contracts and a digital environment that's more transparent and efficient.

We see strategic advantages, both in capital growth and through direct involvement and engineering on the ETH platform.

I can envision a scenario in the near future where we begin to offer crypto-based retirement and growth plans for team members of J. Arthur Co. We understand the world is changing quickly and if we can attract new talent to the company through innovative retirement models, we are open to finding a way to make that happen.

Due to some of great software already built in the space, we can now commercially accept Bitcoin and Ethereum tokens as payment for services.

I understand the potential volatility when involving company resources in a risk-asset or digital currency, but with thorough technological fundamentals and growing global user adoption, we can see the significant upside and more importantly, huge added value. We're not as concerned with price fluctuations, but more focused on contributing to the platform and keeping a long term mindset. J. Arthur Co wants to still be around in 30-40 years and use the tools that will be.

While Defi is an exciting feature of the 2020's, our team will continue to stay focused on growing core business operations."
2021 RESEARCH REPORT, Digital Usage Trends The PESO Tool – Categorizing Your Communication Types
What is the PESO tool?
The PESO tool is a model that organizes paid, earned, shared, and owned media.  The model is used by companies who are looking to develop an integrated marketing strategy.  The tool is a great way for businesses to monitor what types of media are and are not working for them.   Paid media includes media that is created in exchange for money.  Earned media includes content that is created by the company's audience.  Shared media includes media that is created by the company and that is shared on platforms other than the company's social media platforms.  Lastly, owned media includes content that the company creates to share on their own social media platforms.

What segmenting paid media tells you:
Engaging with paid media is the best way for businesses to make sure their target market is seeing their content.
What segmenting earned media tells you:
Earned media gives businesses a better look into seeing what influencers think of their product or service and see how the public reacts.  Earned media is a great way to gain credibility. 
What segmenting shared media tells you:
Shared media can be a tricky type of media to understand.  When thinking about what shared media is think of it as an online version of word-of-mouth marketing. 
What segmenting owned media tells you:
Having owned media is essential for a business. Owned media is the foundation of all of a company's media.  In fact, it was estimated that by 2020 most a business's customers will first communicate with them through owned media.

The Pros and Cons of Each Media Type
Paid
Pros:
–Easy to scale
-More money = more exposure
Cons:
-Can be expensive
–Not always seen as trustworthy
Earned
Pros:
–Relationship building
-Can help boost SEO
Cons:
-Can take some time
Shared
Pros:
-Relatively inexpensive
-Build trust
Cons:
-The more content does not always guarantee more shares
–Hard to predict what the audience wants to see
Owned
Pros:
-Great way to display the company
-Overtime can show company improvements and growth
Cons:
-Only useful if the company has a decent sized audience
–Takes time to build a loyal audience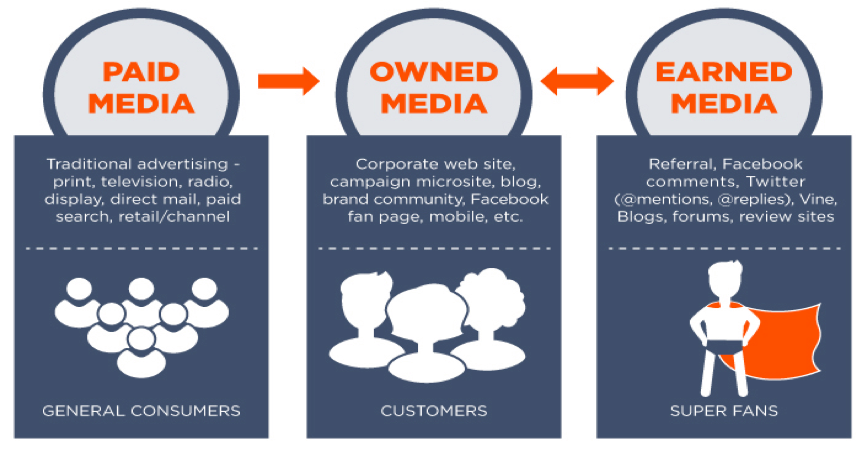 Going global or staying hyperlocal – it all depends on your ambitions
What does going global entail?
Going global is a large business opportunity that helps expand a company's customer base while also increasing the company's opportunity to tap into new markets.  When a company goes global it generally means that they have a strong foundation; if not they will most likely struggle bringing the company somewhere else. Going global can be revenue boosting or can be a complete flop, when planning to go global look into:
Doing thorough research on the different markets in the new location

Bridging the gap caused by cultural differences

Localizing in international markets

Hiring locals

Improving marketing and branding to match the new transition.
What does staying hyperlocal mean?
Hyperlocal marketing is when a business targets new clients/customers in a geographically restricted area.  In most cases the ares can include only a few blocks surrounding the business.  Between 2014 and 2015, "near-me" Google searches increased 130%.  When creating a hyperlocal campaign it is highly recommended to get the business on the browsers of consumers by using advanced search features on search engines and social media platforms.  When paying for search engine marketing it is essential to pick the strongest keywords that correlate with the business.
Pros and Cons of Going Global
Pros
Cons
Pros and Cons of Focusing on Hyperlocal
Pros
Cons
Moves

money from business to business quickly

Consumers expect

rapid

response

Controlling

quality and inventory can be difficult because of possible shifts in foot traffic 

Increase Profitability with Porter's Five Forces
What are Porter's Five Forces?
Porter's Five Forces is a model made up of 5 parts; Competitive Rivalry, Supplier Power, Buyer Power, Threat of Substitution, and Threat of Entry.  The model helps business professionals determine an industry's weaknesses and strengths.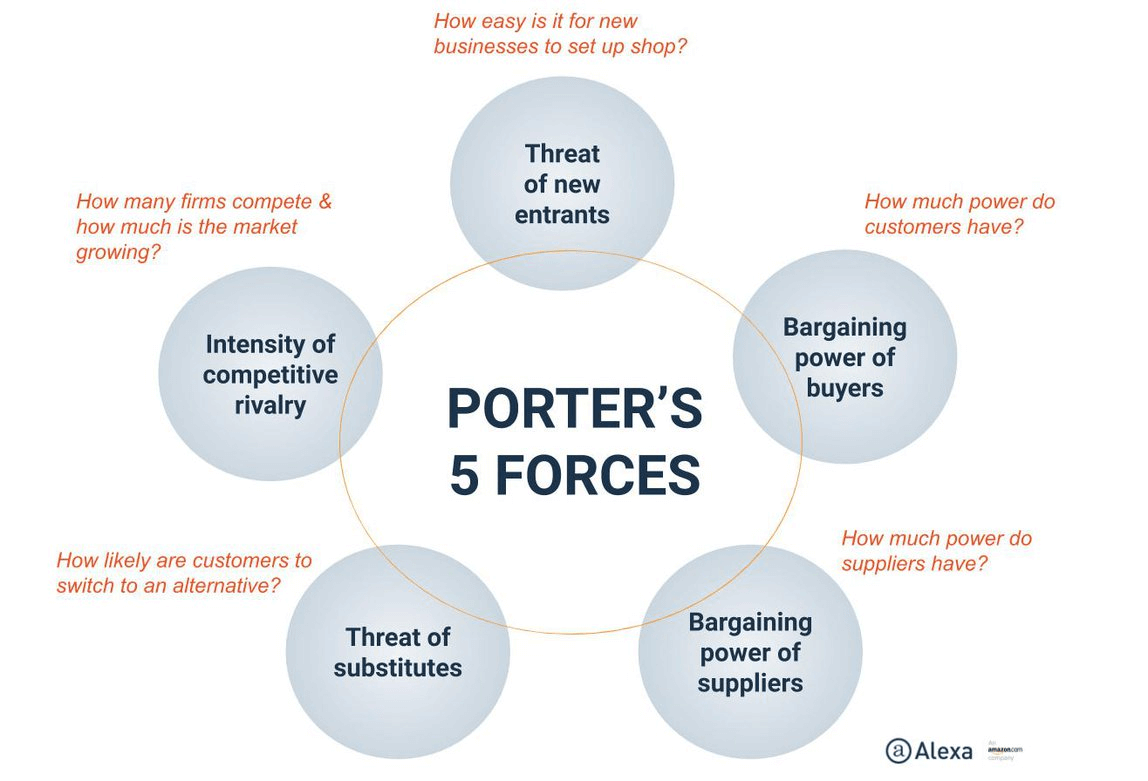 Using the five forces allows companies to analyze their competitive environment to come up with a strategy to improve their competitive advantage.  The model also allows businesses to improve their profitability by giving them more information on: the number of competitors, the power of their competitors, potential new market entrants, the suppliers, the customers, and possible substitute products.
1. Competitive Rivalry
Competitive rivalry focuses on the intensity of the competition within an industry.  There are a variety of different factors that determine competitive rivalry: multiple equally balanced competitors, slow industry growth, high fixed costs, lack of differentiation, capacity increases, diverse competitors, high strategic stakes and high exit barriers.  When studying competitive rivalry within an industry, it is important to know that companies are mutually dependent, therefore, the pattern that forms from the actions and reactions of one company can have potential harm to other companies in the industry.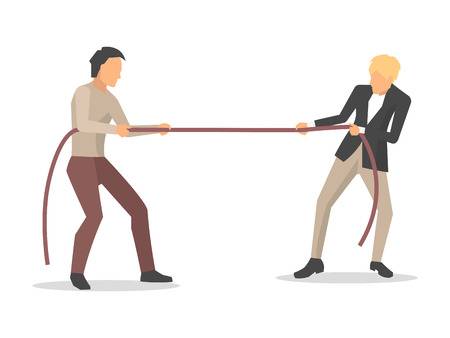 2. Supplier Power
Supplier power is the study of the level of influence suppliers have on businesses within an industry.  Depending on the industry there are a variety of types of suppliers: manufacturers and vendors, distributors and wholesalers, independent suppliers, importers and exporters, and drop-shippers.  Some ways suppliers influence companies include raising prices, adjusting quality, and reducing product availability. The determining factors of bargaining supplier power include: the number of suppliers compared to buyers, dependence of a supplier's sale on a specific buyer, switching costs, the availability of suppliers, and the possibility of forward integration.
3. Buyer Power
The power of buyers can be strongly influenced by consumers.  Consumers influence businesses to improve product quality, improve customer service and even lower prices.  Determining factors of buyer power are similar to the same as the determining factors of supplier power.  The determining factors of buyer power consist of the number of buyers related to the number of suppliers, the dependence of a buyer's purchase has on a supplier, switching costs, and backward integration.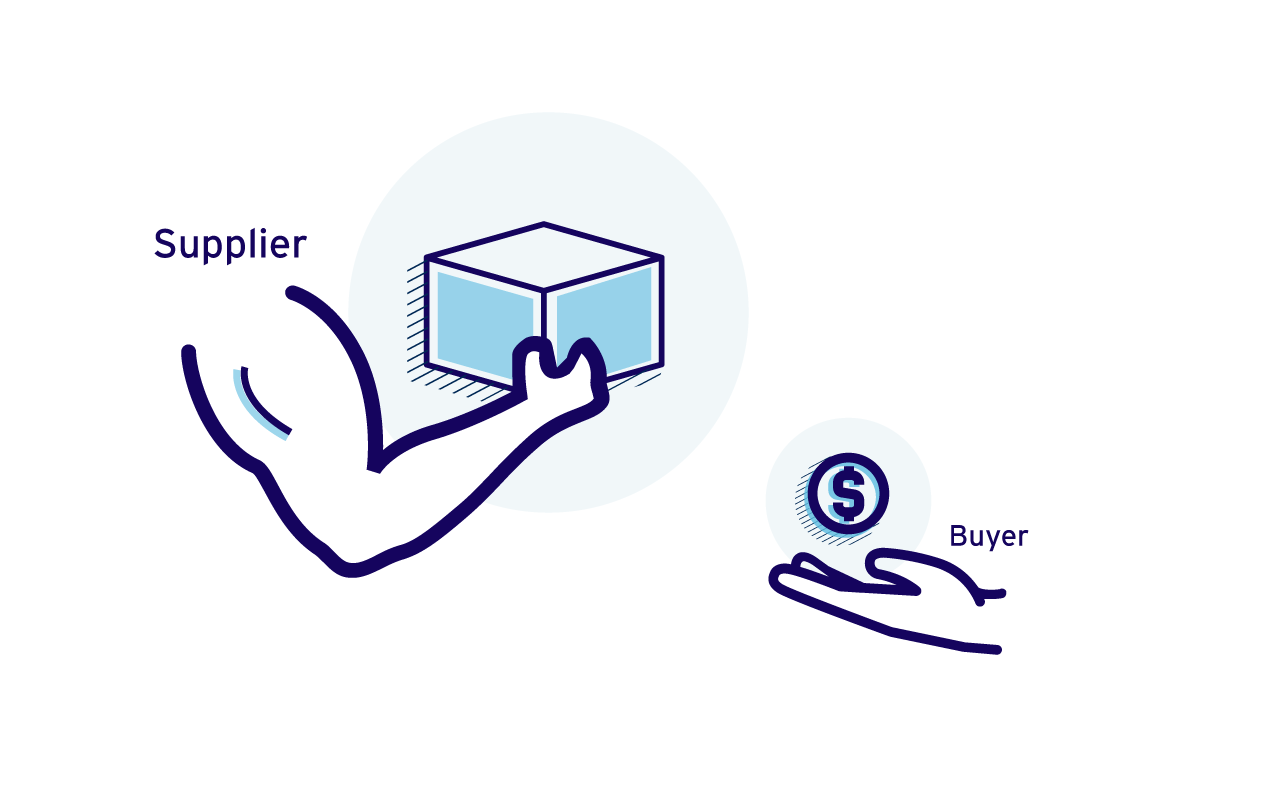 4. Threat of Substitution
A substitute product is a product that offers the same or very similar benefits as a product that is being sold in the same or even in another industry.  Companies that have multiple substitutes have very little control over prices or how to sell the product.  Companies can take action against substitutes; these actions include:
Differentiation

Customer value

Brand loyalty
Some examples of specific actions a company can take are identifying customers that can possibly switch over, building relationships with customers, educating customers about the product, offering special packages, reassuring customers that they're reliable, and working to build and maintain customer loyalty.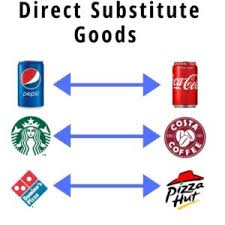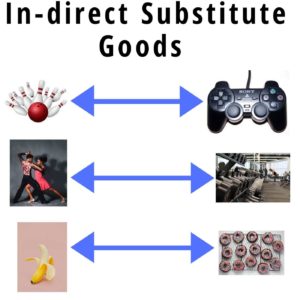 5. Threat of Entry
When analyzing the threat of entry into an industry there are two equations to understand:
High Barriers to Entry = Low Threat of New Entrants = Increased Profit Potential
Low Barriers to Entry = High Threat of New Entrants = Reduced Profit Potential
Competitors that enter a new market can threaten market share and the profitability of the existing competitors in the industry.  New threats can result in changes to the quality of products along with the prices of the products that are currently being sold in the market.  The threat of new entrants effect: barriers to entry, economy of scale, brand loyalty, capital requirements, cumulative experience, government policies, access to distribution channels, and switching costs.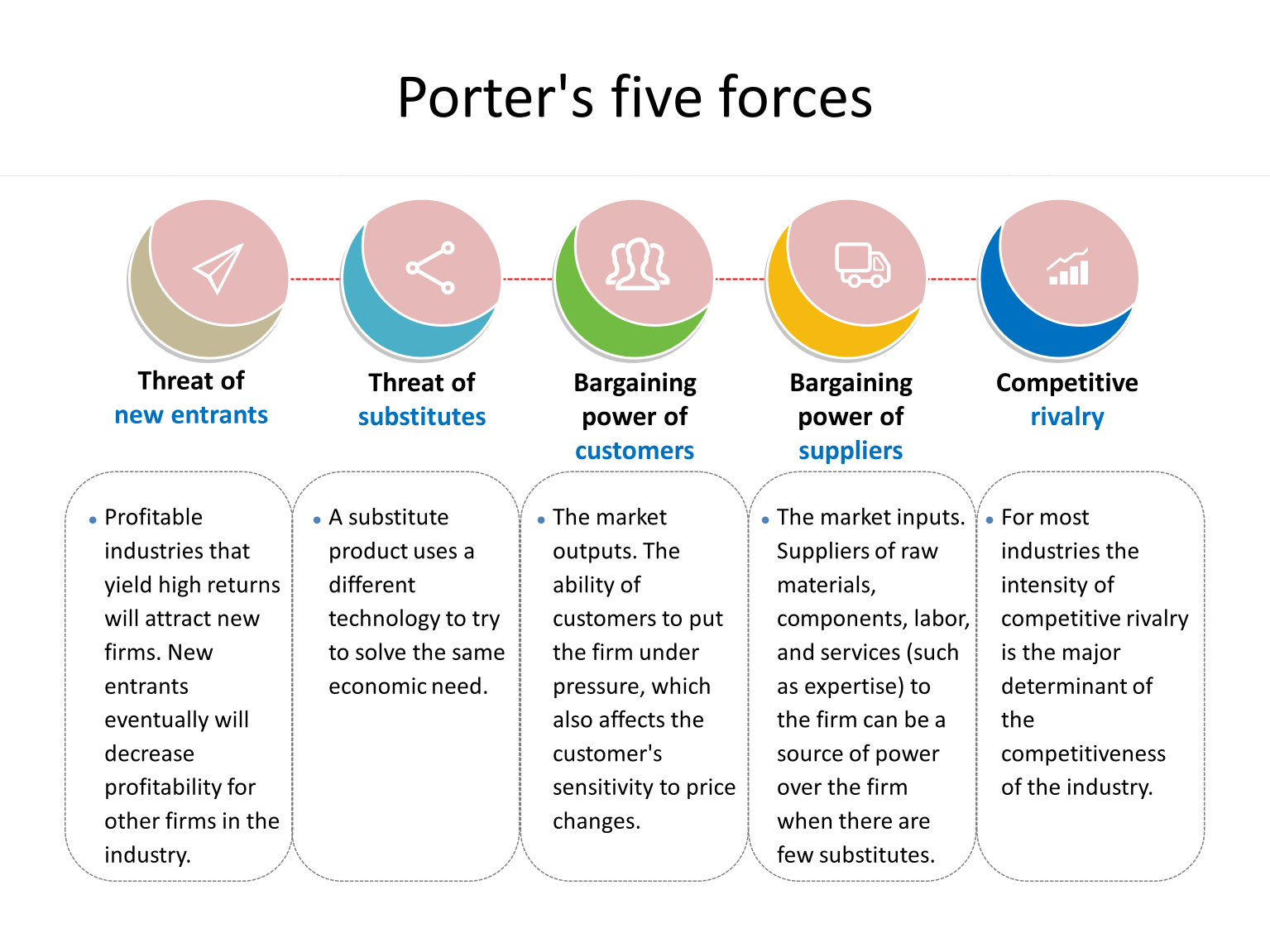 Law Of Urgency: Why it's beneficial to confront problems quickly

"We teach others what we have learned so that knowledge can be leveraged through their performance. And if you're put off by the thought of being a preacher, don't be. Allowing our employees to see passion and conviction in our words, actions and style is a good thing, and it's also contagious." –Jim Blasingame

What is the Blasingame Law of Urgency?

If you face your problems now, chances are they won't get bigger in the future. Practicing the Blasingame Law of Urgency is a great tool for any freelance or business related work.  The Blasingame Law of Urgency focuses on turning impatient-like behavior in the workplace and looks at it more like an extreme sense of urgency.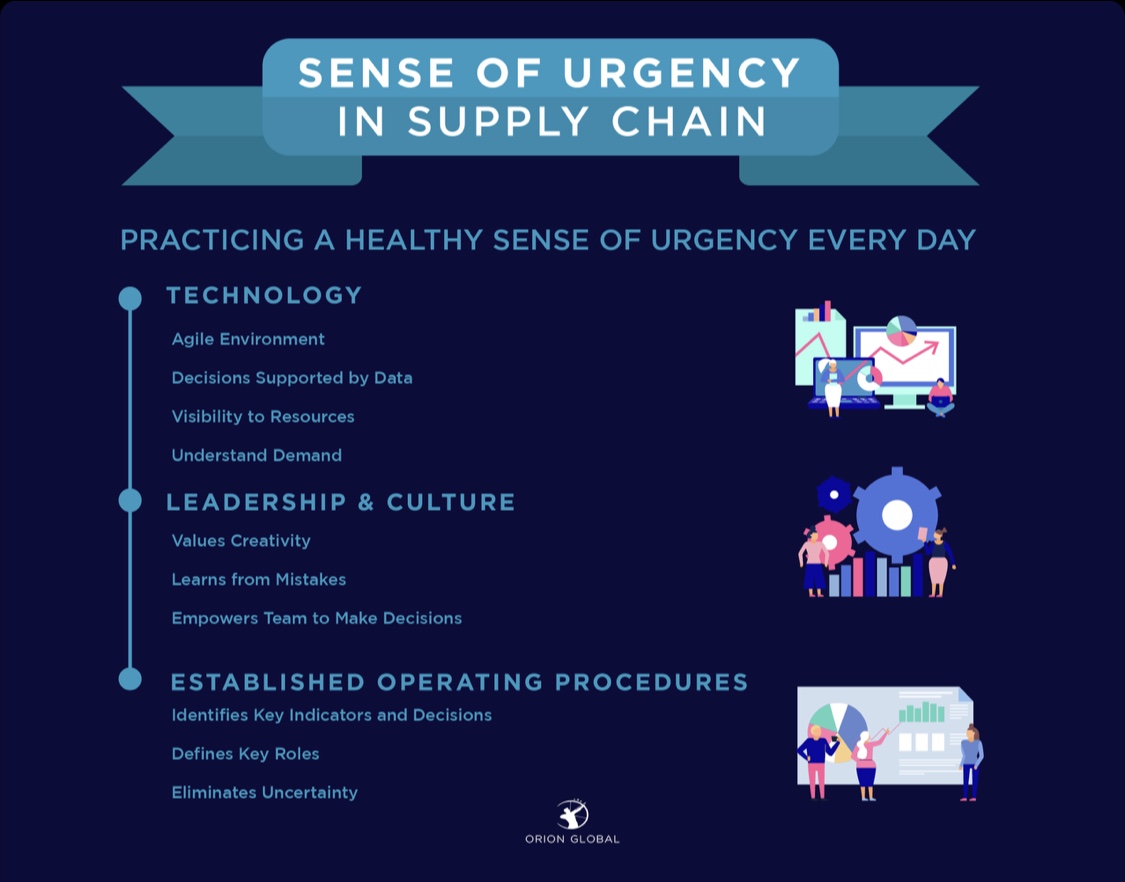 Why is it so important?
Overall, urgency drives results.  When incorporating the Law of Urgency into your workplace it is essential that you are specific, tighten the timeline of projects and keep on pushing your team to do better.  To some employees this method is bound to come off as demanding but the end will have rewarding results for employees.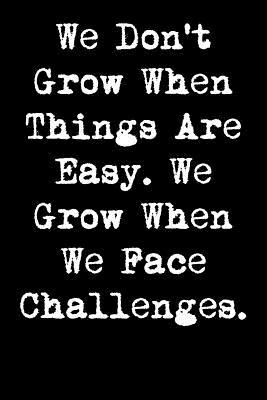 Tips on how to face problems sooner
Jim Blasingame believes that excellence is possible in the workplace, but is only achievable when standards are set high.  According to Blasingame, high standards only have the results of "positive critical evaluation of our own efforts and those we manage".  When having high standards in the workplace as a leader, it is crucial to stay on top and keep track of project progress.  That way if any problems arise, they can be faced sooner.  Problems that are solved quickly can be turned into opportunities.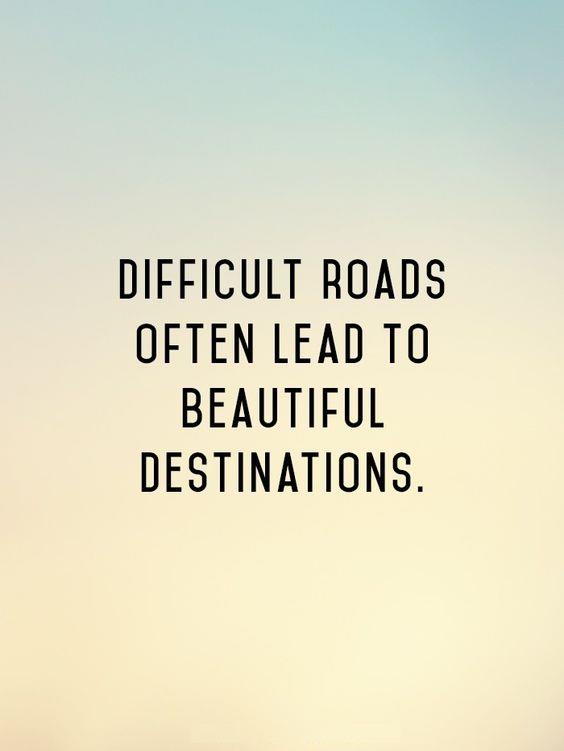 As leaders and employees, it is important to be aware when problems come about.  Here are five steps to solving problems in a timely manner:
Establish an open-door policy with employees and clients to make you an approachable leader.

Do not let problems linger.  When problems in the workplace linger, it can lead to employees feeling discouraged.

Be a fair manager; do not single out employees when it comes to praising or reprimanding them.

Schedule regular meetings with employees to encourage good communication and to address any problems.

Figure out a proper solution that suits the problem.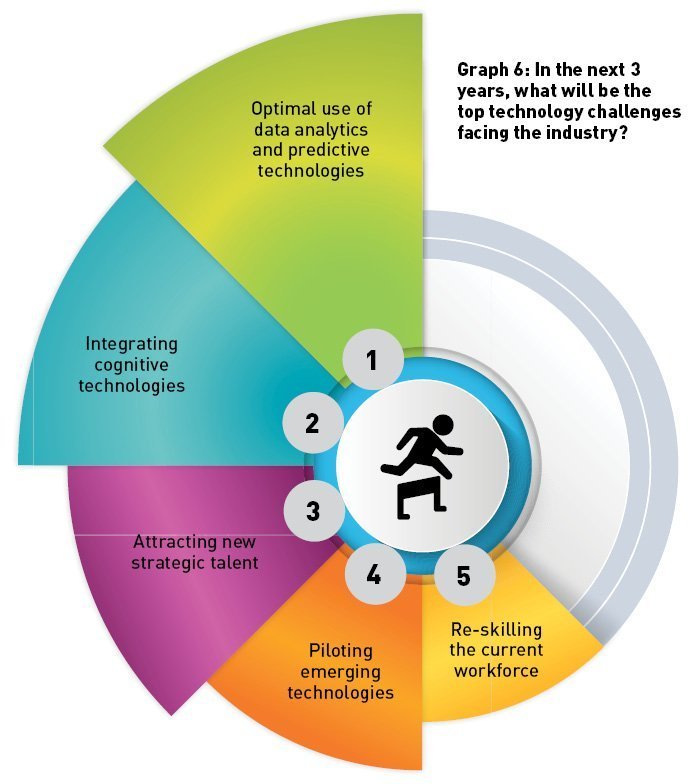 Promoting Transparency in the Workplace
What is Transparency?
Promoting transparency in the workplace involves operating in a way that generates openness between managers and their employees. Transparency importantly allows employees to relate to and find trust in the company.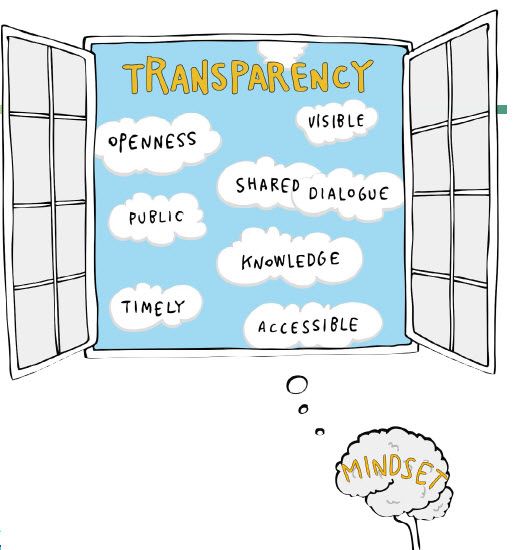 In addition, transparency influences strong relationships to be created within the workplace.  Strong relationships between employees will lead to higher work efficiency in the office and overall enhance the outcome of projects.
When demonstrating transparency to employees it is important to make sure that everyone's voices are being heard. Preventing unconscious bias and setting high expectations that are both clear and achievable are a great way to start with influencing employees to be transparent.   
The Importance

How to Promote Transparency
The easiest way to promote transparency in your workplace is to start right from the second you hire a new employee.  When hiring a new employee it is important to understand that you are adding them to the company as a whole, not just to a specific job department.  
Making sure that your employees are comfortable and have trust in one another is essential for having a transparent work environment.  This can be done through a variation of ways; nowadays companies have created their own social media-platform that promotes relationships between employees and that, as a bonus, keeps employees up to date with company happenings. Overall, conversation in the workplace should always remain clear and honest to keep employees happy with where they work and clients happy with their products of the company.