What is Competitive Analysis?
A competitive analysis is a critical part of your company marketing plan. With this evaluation, you can establish what makes your product or service unique and therefore what attributes you play up in order to attract your target market. It is the process of identifying businesses in your market that offer similar products or services to yours and evaluating them based on a set of predetermined business criteria. A good competitor analysis will help you see your business and competitors through your customers' eyes to pinpoint where you can improve.
Competitive analysis example :
Site loading speed : Loading speed is incredibly important. Customers sometimes won't tolerate even the slightest hiccup.
Website traffic : Understanding how many people visit their main site each day is incredibly valuable.
Traffic sources : Where is this traffic coming from? What works well for them might very well work for you, too.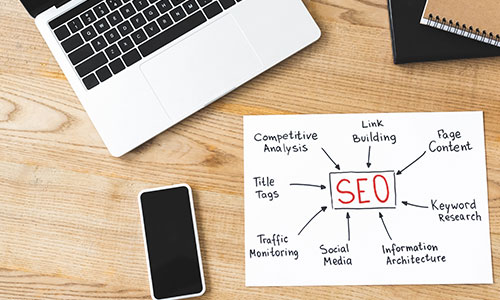 The main objectives of doing competitor analysis can be summarized as follows:
To study the market
To predict and forecast organization's demand and supply
To formulate strategy
To increase the market share
To study the market trend and pattern
To develop strategy for organizational growth
When the organization is planning for the diversification and expansion plan
To study forthcoming trends in the industry
Understanding the current strategy strengths and weaknesses of a competitor can suggest opportunities and threats that will merit a response
Insight into future competitor strategies may help in predicting upcoming threats and opportunities