WEBSITE PRE-PRODUCTION
The pre-production phase of any web project is the most important one. I would even say that it's far more important that the production itself, as production hinges on how thorough the pre-production is.
What is interesting though, is that many companies and freelancers either drastically diminish its importance and in turn its place in the production pipeline, or cut it out entirely, which not only doesn't save much time, but can, in fact, significantly increase the length of the design and development phases. It's also important to realize that without the pre-production a website will ultimately be much less effective.
Remember, the quality of any website is measured not by how many likes and appreciations it has on the social media, or how many awards it wins, but by how well it does the job it was designed to do.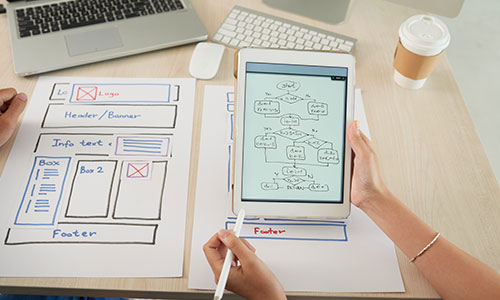 The pre-production phase should always be started with a brief. I can't stress this enough. The brief will give answers to question that will serve as the basis for the design, the development, the site's architecture, the user experience, even SEO and marketing. It will be the first and fundamental source of information that will affect the entire process from the technology used to the number and type of specialists involved in the project.
A well prepared brief is invaluable not only to the creators of the website, but to the client as well. Very often it will provide questions the client simply didn't think about, but answers to which may be significant to the design, content modeling or even hosting.