Your Guide to Web Accessibility in 2023
"Web accessibility is not only for people with disabilities but for all of us who are thankful that there are no barriers in using our abilities." – Remberto Esposa JR.
The importance of web accessibility has been on the rise in recent years, as the internet has become an increasingly important part of our lives. There are a number of reasons for this, but the most important one is that the internet is now essential for many aspects of modern life, including education, employment, and social participation. This means that people with disabilities who cannot access the internet are at a significant disadvantage. Web accessibility is, therefore, important for two reasons: 1) To ensure that people with disabilities can access the internet and 2) To ensure that the internet can be accessed by everyone, regardless of their disability. Let's start with the basics…
What is Web Accessibility
Web accessibility refers to the ability of people with disabilities to access the internet. Each type of disability presents its own challenges, but there are also many ways to overcome these challenges. With the right support and accommodations, people with disabilities can lead full and successful lives. Here are a few of the most common disability types:
Visual Impairments
Visual impairments can make it difficult to see and process information. This can make everyday tasks like reading and writing more difficult. Approximately 285 million people around the world have some form of visual impairment, including 39 million who are blind and 246 million with low vision. Allow users to adjust font size manually. Provide sufficient contrast using colors and textures. Provide alt text or descriptions for non-text content.
Hearing Impairments
For deaf and hard-of-hearing individuals, your site needs to be easy to navigate. Provide multiple contact options. Make sure to add captions or subtitles to all video content. Review any automated captions for accuracy.
Cognitive Impairments
Cognitive disability ranges from dyslexia to autism. People with cognitive impairments are limited in the way and manner they receive information from the web. Use well-structured web content that helps facilitate orientation. Include multiple ways of navigating the website i.e. hierarchical list or search bar.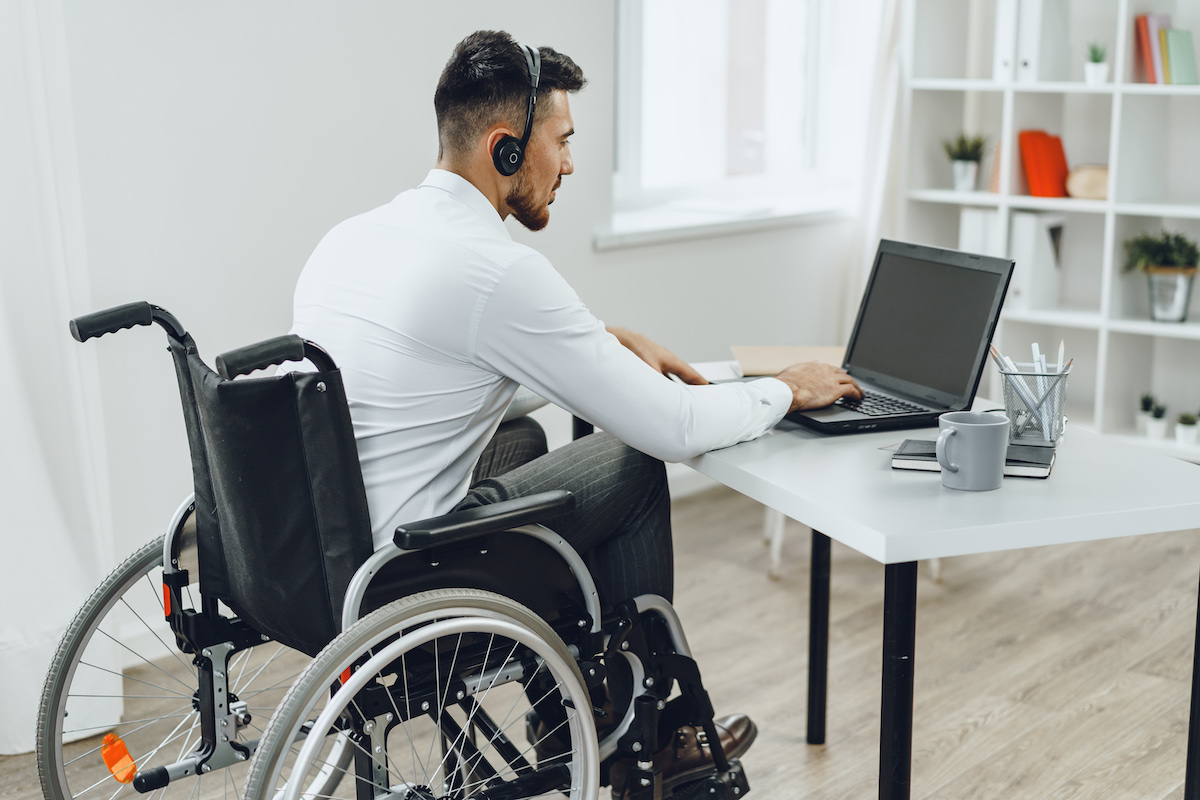 Why is Web Accessibility Important?
There are multiple international and national laws and standards that require websites to be accessible to people with disabilities:
There are also a number of voluntary guidelines and standards, such as:
These laws provide guidelines for how web accessibility is measured. Let's break down those guidelines even further…
Web Content Accessibility Guidelines
When making your website more inclusive, the Web Content Accessibility Guidelines (WCAG) are a great place to begin. These protocols are designed specifically to make online content more usable for people with disabilities, and are informed by four principles:
Perceivable – Beginning with the most basic guideline, this is the user's ability to process the information on your website. Ask yourself, is there any content on the website that a deaf, low vision or colorblind user would not be able to perceive?
Operable – People with disabilities need to be able to operate websites and applications using a variety of different tools. Some users with disabilities are unable to operate a mouse. Can every function of your website be performed with AND without a keyboard?
Understandable – Just because a user can perceive and operate a website, does not mean they can understand it. Make sure your content is easy to understand. The connection between action and result should be obvious.
Robust – Make sure your website is accessible on all platforms. That includes mobile devices, tablets, and desktops.
How to Ensure Accessibility On Your Website
There are a number of steps that you can take to ensure that your website is accessible to people with disabilities.
Use a content management system (CMS) with accessibility tools
Use accessible templates and schemes for your website
Use the right plug-ins and add-ons
Choose accessible fonts that are easy to read and don't create distractions.
Add captions or subtitles to all video content and include alt text for images.
Testing for Accessibility
Here are 5 tools you can use to test the accessibility of your website:
For more tips on website testing, check out our recent blog on the topic.

The importance of web accessibility cannot be understated. It is essential for people with disabilities to access the internet, and for everyone to be able to access the internet regardless of their disability. Need help crafting an accessible website? The experts at J. Arthur & Co. have you covered!

6 Signs You Need a Website Transformation

Your website is the face of your business. It's one of the first places potential customers go to learn about your company and what you have to offer. That's why it's so important to keep your website up-to-date and looking its best.

If your website is starting to feel a little out-of-date, it might be time for a transformation. Not sure if your website is due for a makeover? Here are six signs it's time for a change…
6 Signs You Need a Website Transformation 
1. Your website is no longer mobile-friendly.
Mobile devices now account for almost half of all website traffic, and Google is basing its rankings on the mobile version of a website rather than the desktop version. This means it is essential to provide a great mobile experience for your customers on your website.
2. Your website looks outdated.
Google's John Mueller recently suggested that poor design could hurt a website's search rankings, which means that sometimes looks do matter. While it's important that your website function seamlessly, it also needs to look fresh and modern, not like it's stuck in a bygone digital era. Here are few design trends that are very outdated: 
Heavy drop shadows
Using bevels
Excessive use of gradients
Multiple different fonts
Different colors in different places
Buttons as images
Scrolling text
Clip art
We've come a long way in the world of Internet aesthetics. If your website has more than one of these outdated trends, it's definitely time for a facelift.
3. Your website isn't achieving the results you'd hoped for. 
If your website is still effective but starting to look outdated, there may not be an immediate need to change it. But if you've seen a significant decrease in traffic, leads, and conversions, your visitors are obviously not happy with what they're seeing, so you may want to consider an upgrade.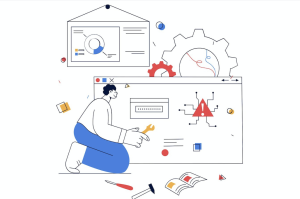 4. Your competitors have much newer websites. 
You should do what's right for you, but if your competitors have better websites, you'll be at a disadvantage. If your website is lagging behind the competition, consider an update.
5. Your website has not optimized the user experience. 
The key to a successful website is making sure your users are happy. If your site is difficult to use or doesn't have interesting, valuable content, your users will go elsewhere. Sometimes small changes can improve the experience for visitors on an existing site, but often the best solution is to create a new website with user experience in mind. For more information on UI/UX tips and trends, check out our insights! 
6. Your website still uses flash. 
Flash-based websites tend to have long loading times, which can be frustrating for visitors and can also negatively impact your website's ranking in search engines. The shift away from using flash began in 2010 when Apple stopped supporting flash on their mobile devices. If you're still using flash, it suggests you haven't made any significant effort to improve your website in nearly 10 years.

If any of these sound familiar, it might be time to consider a website transformation. If you've built your new website, but aren't quite ready to launch, read our blog about website testing checklists to keep your business on the right track. If you haven't updated your online presence and you're looking for a team to help you achieve your goals, J. Arthur & Co. has what you need. Connect with usand we can collaborate with you on a plan to transform your website. Remember, your website is the face of your business, so make sure it's putting your best foot forward. 

15 eCommerce Trends to Watch Out For In 2023

eCommerce is always evolving. What was popular a few years ago may not be relevant now and what is popular now may not be relevant in a few years. This is why it is important to stay up-to-date with the latest trends so that you can ensure that your online store is always ahead of the curve. 

In this blog post, we will be discussing 17 eCommerce trends that we expect to see in 2023. Some of these trends are continuations of trends that we have seen in recent years while others are completely new. 

By the end of this blog post, you will have a good understanding of the direction that eCommerce is heading and what you need to do to stay ahead of the competition!
ECommerce Trends for 2023
1. Personalization will continue to be important.
Personalization has become increasingly critical in recent years and this trend is expected to continue in 2023. Consumers have become used to being treated as individuals and they now expect brands to personalize their experience. This means that brands need to collect data on their customers so that they can offer a personalized experience.
There are a number of ways to collect data on your customers, such as through website cookies, social media, and surveys. Once you have this data, you can then use it to personalize the user experience on your website and  them products that they are interested in. 
2. Environmental sustainability will have an effect  on consumer behavior.
We are starting to see a shift in consumer behavior where people are becoming more conscious of the impact that their purchase has on the environment. This trend is expected to continue in 2023 and we will see more brands offering sustainable products and packaging. Consumers will also be more likely to purchase from brands that they perceive to be environmentally friendly.
3. Customized packaging will increase in popularity. 
There has been a trend in recent years towards more customized packaging. This trend is expected to continue in 2023 as consumers become more interested in personalization. Brands are now offering more customization options for their packaging, such as the ability to add a personal message or design. This trend is driven by the fact that consumers want to feel like they are receiving a unique and personal product.
4. There will be more useful applications of artificial intelligence. 
Artificial intelligence (AI) is starting to become more widely used in eCommerce. This trend is expected to continue in 2023 as AI becomes more sophisticated and is able to handle more complex tasks.
AI can be used for a number of tasks, such as personalizing the user experience, providing customer support, and managing inventory. AI is also becoming more important for marketing tasks, such as targetting ads, writing captions, and understanding customer behavior. 
5. Data protection will become even more important. 
Data protection is an vital issue that is often overlooked in eCommerce. However, this is expected to change in 2023 as data protection becomes a more important factor in the purchasing decisions of consumers.  Consumers are becoming smarter about data protection are now more likely to purchase from brands that they trust to protect their data. This means that brands need to focus on ensuring that their data protection practices are up to par with the competition.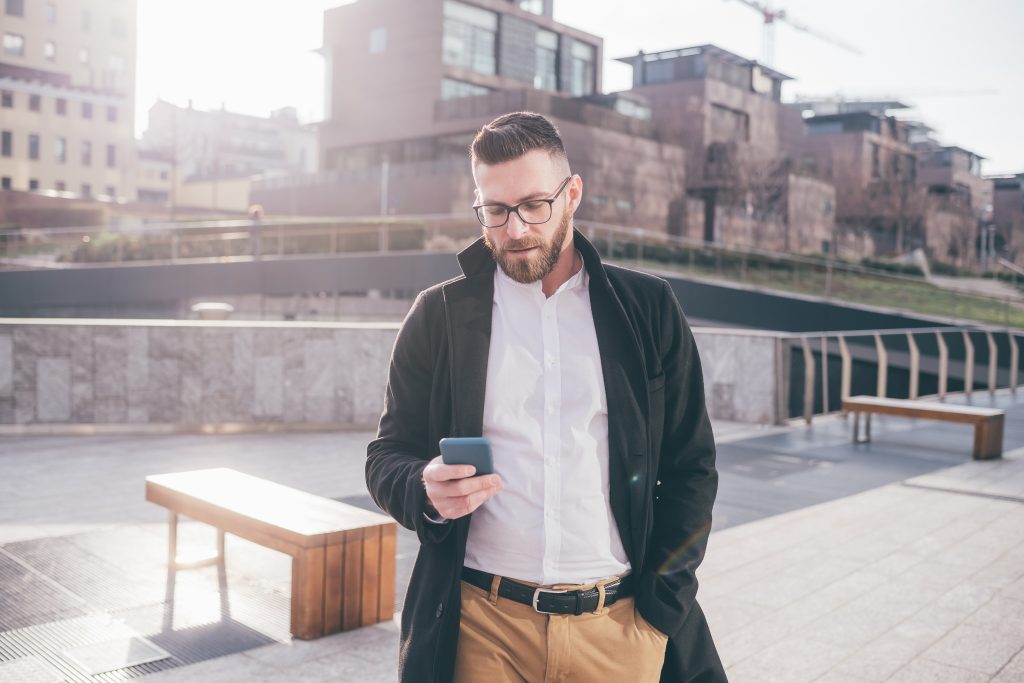 6. Mobile shopping will continue to drive sales. 
Mobile shopping is expected to continue to grow in 2023. This is due to the fact that more and more people are using their mobile devices to shop online.  In fact, it is estimated that by 2023, over 70% of all eCommerce sales will be made through mobile devices. This trend is being driven by the fact that mobile devices are becoming more powerful and easier to use for shopping.
7. Video content will remain effective. 
Video is a powerful marketing tool that is expected to remain popular in 2023. This is due to the fact that video is an engaging and visually appealing way to communicate with consumers.  Additionally, video is a great way to show off products and give consumers a better understanding of what they are buying. Video is also a great way to build trust with consumers as it allows them to see the faces behind the brand. 
8. Subscription revenue will remain attractive (even for products).
Subscriptions are a popular way to sell products and this trend is expected to continue in 2023. This is due to the fact that subscriptions offer a number of benefits for both consumers and brands.  For consumers, subscriptions offer a convenient and hassle-free way to purchase products. They also offer the ability to try new products without having to commit to a purchase. For brands, subscriptions offer a recurring revenue stream and the ability to build a loyal customer base.
9. Online storefronts will introduce new payment options. 
We are starting to see a trend towards a wider variety of payment options being offered by online stores. This trend is expected to continue in 2023 as brands look to provide a more convenient shopping experience for consumers.  Here are some of the payment options that are expected to trend upward in 2023: mobile payments, subscription payments, and installment payments. This trend is being driven by the fact that consumers are looking for more flexible payment options.  
10. AR will become more of a reality. 
Augmented reality (AR) is a technology that is starting to become more widely used in eCommerce. This trend is expected to continue in 2023 as AR becomes more sophisticated and is able to offer a more realistic experience for consumers.  AR can be used for a number of tasks, such as product demonstrations, virtual try-ons, and product customization. This technology is becoming more popular as it allows consumers to get a better understanding of the products that they are interested in. As far as VR (virtual reality) goes, click here to read more about its current state.
11. Voice search will become second nature for most consumers.
Voice search is a technology that is starting to become more widely used. This trend is expected to continue in 2023 as voice search becomes more sophisticated and is able to handle more complex queries.  Voice search is a great way to provide a quick and easy way for consumers to search for products on your website. This technology is also becoming more popular as it allows consumers to hands-free search while they are doing other tasks.  
12. Influencers and influencer marketing will remain a valuable asset.
Influencer marketing is a trend that is expected to continue in 2023. This is due to the fact that influencers have a large and engaged following that can be used to reach a wider audience.  In addition, influencers are considered to be trusted sources by their followers. This means that their endorsement of a product can go a long way in convincing people to make a purchase. 
13. Digital content will be requirement, not a suggestion.
Digital content is any content that is in a digital format. This includes things like blog posts, videos, and infographics.  Digital content is expected to become a requirement in 2023 as it is a great way to engage with consumers and build trust with them. This trend is being driven by the fact that consumers are now using the internet as their primary source of information. 
14. User-generated content will grow.
User-generated content (UGC) is any content that is created by consumers. This includes  reviews, social media posts, and blog posts.  UGC is expected to grow in popularity in 2023 as it is a great way to engage with consumers and build trust with them. This trend is being driven by the fact that consumers are now using the internet as their primary source of information.
15. Inflation will make consumers diligent researchers.
All consumers have felt the sting of inflation on their pockets. In addition to raising prices, inflation affects consumer behavior by forcing customers to due their research before making a purchase. This means that brands need to focus on providing a competitive price for their products. 

These are 15 eCommerce trends that we expect to see in 2023. Some of these trends are continuations of trends that we have seen in recent years while others are completely new.  By staying up-to-date with these trends, you can ensure that your online store is always ahead of the competition.

How to Optimize Your WordPress Website

It isn't enough to design and deploy a website. Post development, every website needs optimization, no matter how incredible it is! A website with superior speed and performance keeps visitors hooked and eases them further down the purchasing cycle. Not sure where to start? You're in luck! Here's the ultimate guide to optimizing your WordPress website.
How to Optimize Your WordPress Website
Slow Websites Lose The Race
"Slow and steady wins the race" is a popular saying and is generally great advice for many things… A website is NOT one of them. Slow websites see higher bounce rates as lagging turns visitors away. A website that doesn't load within 5 seconds leads to poor conversions and a bounce rate of up to 38%. It also damages your Google ranking (sending you to the abyss known as Page 2).
What's Slowing You Down?
Only when you recognize what is slowing you down can you fix it. Here are some common reasons why your website is taking longer to load:
Unoptimized Images

– Graphics can take up a lot of space if you upload them without compressing them. With such graphics, your page size may increase, requiring more time and data to load.

Low-Quality Hosting

– For optimal website performance, choose the right host. Bad quality and inexpensive hosting services cannot offer you the speed and optimization required for a powerful and interactive website.

Slow Plugins

– Plugins help you provide a complete digital experience, but the wrong ones will only worsen your user experience. Having too many plugins can also affect website speed.

No content delivery network

– Even your high-traffic website can slow down without a content delivery network.

No HTTPS

– If you are not taking advantage of HTTPS or HTTP2 protocol, it is no surprise that your website is slowing down.

Lack of caches

– Without a caching plugin, your speed and performance will suffer.
Best Practices for WordPress Speed and Performance
After identifying what has been plaguing your website, you may have a narrow list of issues to focus on. Fixing them can be very simple. We listed some best practices for you to implement to ensure that you offer the fastest and smoothest visual and interactive experience.
Choose Superior Hosting Services
Cheaper website hosting services can set you up initially. But as you grow and expand, you will require a stronger and better host. Prices are higher for better hosts, but the rewards are also much sweeter.
But why should you invest in better hosting? The answer is that it'll pay back itself. Slow-loading websites eventually lose visitors and also rankings. With less traffic, you're sure to sell less, hurting your bottom line. A better host helps you deliver a clean experience to your customers. Fast and responsive services do more business and eventually grow and earn more, paying off all the investment you've made in the host. Depending on your budget, you can look into hosts such as Kinsta, Cloudways, WPX Hosting, etc.
Start Using Caches
One of the easiest mistakes to overlook is not using caches. Caches help you present your website faster by reconstructing the website ahead of time rather than when the customer requests for the page. Because the processing is done before the request, websites load faster offering instant gratification and deliverability to the visitor.
Using caches may sound very technical, but we've got an easy solution for that. If you're an amateur and only DIYing your site without technical expertise, you should install the WP Rocket plugin. It's easy to use and inexpensive, so you can experiment without breaking the bank!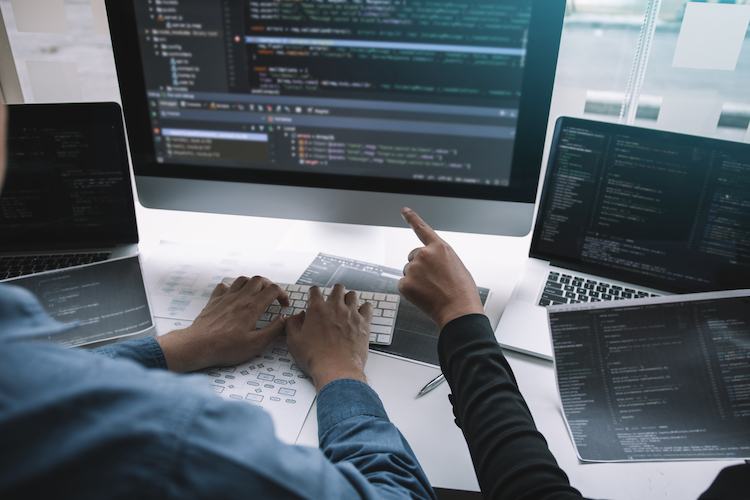 Invest In a Content Delivery Network
Any website that gets international traffic and doesn't use a CDN is inevitably doomed. A CDN is a network of servers across the globe that can host your website. When a visitor opens your site, the closest CDN server gets to the task and displays it, making your website work faster. It also offers a smooth and uninterrupted experience to your visitors even during a traffic surge.
Optimized Images
High-quality images can increase your page size and hence make them slower when loading. Compressing your images after you've uploaded them helps to reduce the data size. The best bit is that while the file size goes down, the image quality remains the same. You can have a faster website without compromising the quality of your visuals!
Use The HTTPS Protocol
If you're using the old HTTP protocol, a goodbye is long overdue. Say farewell to your old protocol and hello to your new best friend – the HTTPS. Once you switch to the latter, your website will be using the HTTP2 protocol which is way faster than the older one. It will boost your website speed and reduce loading times making your website work better.
Keep A Check On Your Plugins
Don't we all love plugins? They make our jobs easier and help us serve our site visitors and customers better. But as they say, too many cooks spoil the broth. So make sure not to select too many plugins.
If you're using a lot of plugins there is a high chance that they're the reason behind your website lagging. But how do you fix it? Simple. Identify plugins that are extra and you can do away with them. Also, ensure that your plugins are updated and compatible with the WordPress version you're using. This will help you increase your speed and also fix your website.
Keep Your WordPress Website Updated

You can't be complacent in a dynamic world and the world of the internet is indeed very dynamic. It isn't enough to just create your website and let it be. You need to consistently review it, and identify problems and chances of improvement and upgrade.

As you update your content and site and as your website grows, you may need to change plugins, hosts, file sizes, and numerous other upgrades to ensure your website continues to offer the stellar user experience you promised initially. Plus, Google ranks websites with fresh and updated content higher, offering you more visibility and potentially, greater traffic.

WordPress website optimization is not very hard to take on even if you are not very familiar with the technical aspects of it. With WordPress' powerful tools, plugins, and other services, you are in safe hands as long as you continue to be focused on improvements and steady growth. We hope these tips help you out and if you have any other concerns, you can always connect with us here.

The Ultimate Website Testing Checklist

Making a list and checking it twice isn't something that only benefits Santa Clause. It's also one of the best ways to make sure your website is in tip-top shape before it launches. There are a multitude of things to consider when creating a website for your business or your client. This blog will cover the ultimate website testing checklist. Use this when you're close to launch or looking to revamp your website.
The Ultimate Website Testing Checklist
Functionality Testing
The goal of functionality testing is to observe the overall functional capabilities of the web application. All features are tested to make sure they are compatible and perform the specific functions mentioned in the documentation. In order to test the functionality you should:
Review the list of all the functional requirements. 

Based on all the requirements, identify the test inputs. 

Based on the chosen test input values, compute the outcomes.

Execute all the test cases.
Usability Testing  
Usability testing evaluates how user-friendly the elements in the web app are. It tests the flow of the web app and how the user can navigate through it seamlessly. Is the website easy to navigate? Can the user complete Usability testing relies on standard practices that ensure the ease of use and effectiveness of a web app. It roots out all the errors, like typos, punctuation, and weak flow. For more information on usability check out our blog – Usability: How to Win with Simplicity. To test usability you should:
Create a prototype or product that is ready to test.
Find the right end-users for testing.
Conduct a usability test.
Make sure to document every test.
Analyze the data and repeat the process.
Interface Testing  
Interface Testing checks how the website communicates at different interfaces. The three interfaces that are usually tested are the: application, web server, and database server. Testing any of the three interfaces will give you answers to the following questions: 
Are the servers working perfectly in different scenarios?
Are all of the issues managed properly or are there any error pop ups?
Is the link correctly routed to a web server?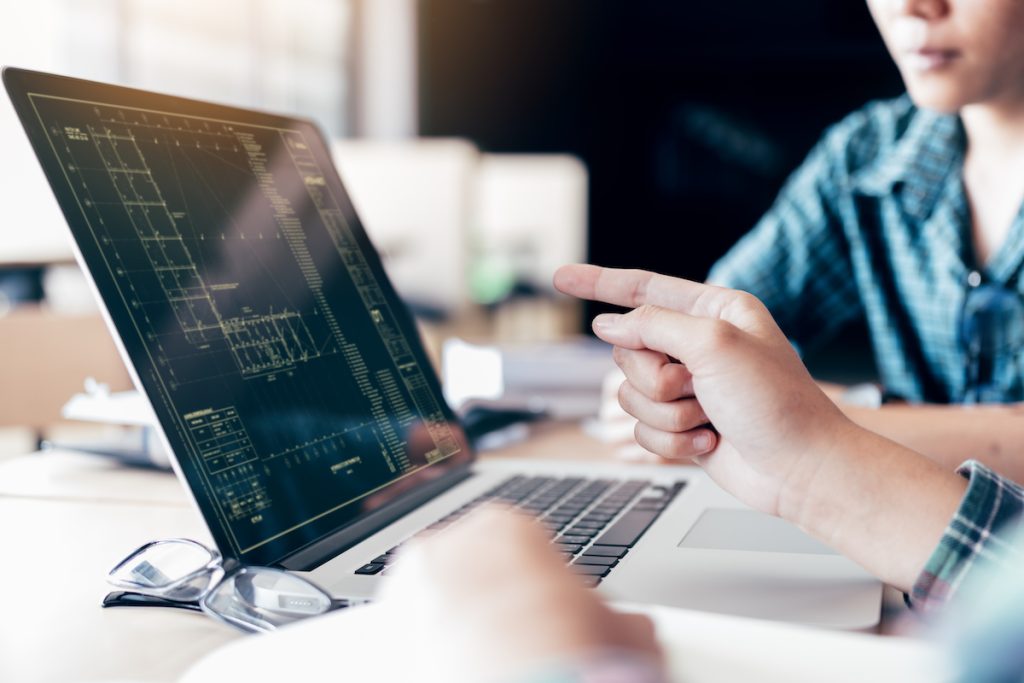 Database Testing 
Database testing is important to check how the web application stores data and performs various functions that include performing queries during testing if an error comes up and keeping the response time of queries in check. To conduct a database test you should:
Set up a robust test environment to test the software application.

Develop a list of test cases and test them in the test environment.

Compare the results of the test with your expected results.
Performance Testing  
Have you ever visited a website and had to wait longer than normal for it load? It's immediately noticeable to users and can drive high bounce rates. Avoid this pitfall by implementing a performance test. Performance tests measure your website's speed, stability and scalability under multiple different scenarios. Performance tests will answer the following questions:
Can the website's architecture work with heavy load conditions?
Is the response time fast enough not to deter users?
Is the web application able to perform with a maximum load and still deliver optimal performance?
Compatibility Testing  
Desktop or mobile? Android or iOS? Chrome or Safari (RIP internet explorer)? Users access the web in more ways than ever. Compatibility testing ensures that your website delivers a consistent performance across all platforms. The same website renders differently in different browsers and their versions, which is why it is essential to perform cross browser compatibility tests. Cross Browser Testing allows you to test if your web application functions seamlessly and consistently across multiple browsers on different desktop and mobile devices. Every web element like buttons, images, text fields, lists, and more changes with the change in OS, which is why it is important to test cross-platform compatibility by testing on real devices as opposed to emulators or simulators.
Security Testing  
Security testing involves testing, analyzing, and reporting every security aspect of your app. Security administrators test the security level of the app through both manual and automated security testing methods. Security testing performs different functions such as:
Restricting unauthorized access to secure pages.
Ends sessions after prolonged user inactivity.
Creates encrypted SSL pages to redirect the website to.
Creating a website is easier than ever with platforms like WordPress and Wix. Separate yourself from the competition by conducting rigorous testing to ensure the best possible user experience. At J Arthur & Co. we specialize in delivering high quality web services on time and on target. We understand the ins and outs of website development and we're here to help!

The power of focused & managed SEM (Search Engine Marketing)

Driving results in real time, providing transparent data that tells the story ? Paid search is a fantastic avenue to find + ROI, especially for ecommerce retailers. This particular case is an example where client already has vast traditional sales & distribution network and where Ecommerce totals only 1% of gross sales.

Google merchant is a underutilized channel within AdWords that we have found usually has stronger impact on direct revenue, in a short time window than traditional text or banner ads. In just over 30 days we've been able to increase gross revenue from ecommerce over 50% and over time with complete digital strategy overhaul, we believe we'll be able to move online sales from 1% to 10% of total sales.

The results speak for themself: see below. Could you benefit from increased revenue performance like this?