How to Optimize Your WordPress Website

It isn't enough to design and deploy a website. Post development, every website needs optimization, no matter how incredible it is! A website with superior speed and performance keeps visitors hooked and eases them further down the purchasing cycle. Not sure where to start? You're in luck! Here's the ultimate guide to optimizing your WordPress website.
How to Optimize Your WordPress Website
Slow Websites Lose The Race
"Slow and steady wins the race" is a popular saying and is generally great advice for many things… A website is NOT one of them. Slow websites see higher bounce rates as lagging turns visitors away. A website that doesn't load within 5 seconds leads to poor conversions and a bounce rate of up to 38%. It also damages your Google ranking (sending you to the abyss known as Page 2).
What's Slowing You Down?
Only when you recognize what is slowing you down can you fix it. Here are some common reasons why your website is taking longer to load:
Unoptimized Images

– Graphics can take up a lot of space if you upload them without compressing them. With such graphics, your page size may increase, requiring more time and data to load.

Low-Quality Hosting

– For optimal website performance, choose the right host. Bad quality and inexpensive hosting services cannot offer you the speed and optimization required for a powerful and interactive website.

Slow Plugins

– Plugins help you provide a complete digital experience, but the wrong ones will only worsen your user experience. Having too many plugins can also affect website speed.

No content delivery network

– Even your high-traffic website can slow down without a content delivery network.

No HTTPS

– If you are not taking advantage of HTTPS or HTTP2 protocol, it is no surprise that your website is slowing down.

Lack of caches

– Without a caching plugin, your speed and performance will suffer.
Best Practices for WordPress Speed and Performance
After identifying what has been plaguing your website, you may have a narrow list of issues to focus on. Fixing them can be very simple. We listed some best practices for you to implement to ensure that you offer the fastest and smoothest visual and interactive experience.
Choose Superior Hosting Services
Cheaper website hosting services can set you up initially. But as you grow and expand, you will require a stronger and better host. Prices are higher for better hosts, but the rewards are also much sweeter.
But why should you invest in better hosting? The answer is that it'll pay back itself. Slow-loading websites eventually lose visitors and also rankings. With less traffic, you're sure to sell less, hurting your bottom line. A better host helps you deliver a clean experience to your customers. Fast and responsive services do more business and eventually grow and earn more, paying off all the investment you've made in the host. Depending on your budget, you can look into hosts such as Kinsta, Cloudways, WPX Hosting, etc.
Start Using Caches
One of the easiest mistakes to overlook is not using caches. Caches help you present your website faster by reconstructing the website ahead of time rather than when the customer requests for the page. Because the processing is done before the request, websites load faster offering instant gratification and deliverability to the visitor.
Using caches may sound very technical, but we've got an easy solution for that. If you're an amateur and only DIYing your site without technical expertise, you should install the WP Rocket plugin. It's easy to use and inexpensive, so you can experiment without breaking the bank!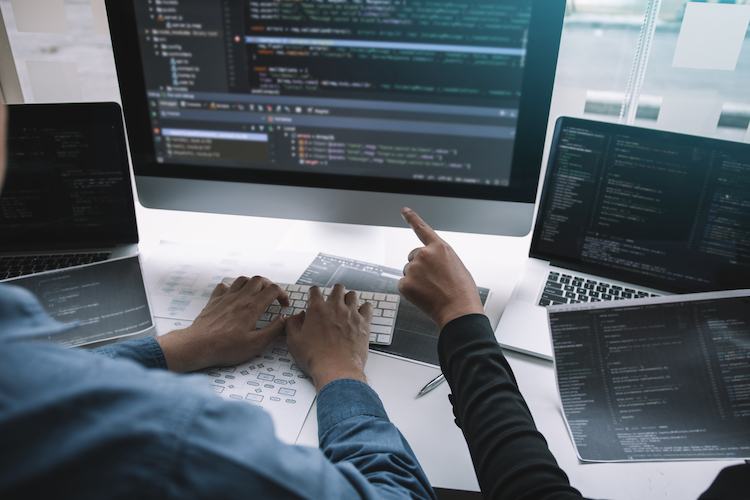 Invest In a Content Delivery Network
Any website that gets international traffic and doesn't use a CDN is inevitably doomed. A CDN is a network of servers across the globe that can host your website. When a visitor opens your site, the closest CDN server gets to the task and displays it, making your website work faster. It also offers a smooth and uninterrupted experience to your visitors even during a traffic surge.
Optimized Images
High-quality images can increase your page size and hence make them slower when loading. Compressing your images after you've uploaded them helps to reduce the data size. The best bit is that while the file size goes down, the image quality remains the same. You can have a faster website without compromising the quality of your visuals!
Use The HTTPS Protocol
If you're using the old HTTP protocol, a goodbye is long overdue. Say farewell to your old protocol and hello to your new best friend – the HTTPS. Once you switch to the latter, your website will be using the HTTP2 protocol which is way faster than the older one. It will boost your website speed and reduce loading times making your website work better.
Keep A Check On Your Plugins
Don't we all love plugins? They make our jobs easier and help us serve our site visitors and customers better. But as they say, too many cooks spoil the broth. So make sure not to select too many plugins.
If you're using a lot of plugins there is a high chance that they're the reason behind your website lagging. But how do you fix it? Simple. Identify plugins that are extra and you can do away with them. Also, ensure that your plugins are updated and compatible with the WordPress version you're using. This will help you increase your speed and also fix your website.
Keep Your WordPress Website Updated

You can't be complacent in a dynamic world and the world of the internet is indeed very dynamic. It isn't enough to just create your website and let it be. You need to consistently review it, and identify problems and chances of improvement and upgrade.

As you update your content and site and as your website grows, you may need to change plugins, hosts, file sizes, and numerous other upgrades to ensure your website continues to offer the stellar user experience you promised initially. Plus, Google ranks websites with fresh and updated content higher, offering you more visibility and potentially, greater traffic.

WordPress website optimization is not very hard to take on even if you are not very familiar with the technical aspects of it. With WordPress' powerful tools, plugins, and other services, you are in safe hands as long as you continue to be focused on improvements and steady growth. We hope these tips help you out and if you have any other concerns, you can always connect with us here.

The Ultimate Website Testing Checklist

Making a list and checking it twice isn't something that only benefits Santa Clause. It's also one of the best ways to make sure your website is in tip-top shape before it launches. There are a multitude of things to consider when creating a website for your business or your client. This blog will cover the ultimate website testing checklist. Use this when you're close to launch or looking to revamp your website.
The Ultimate Website Testing Checklist
Functionality Testing
The goal of functionality testing is to observe the overall functional capabilities of the web application. All features are tested to make sure they are compatible and perform the specific functions mentioned in the documentation. In order to test the functionality you should:
Review the list of all the functional requirements. 

Based on all the requirements, identify the test inputs. 

Based on the chosen test input values, compute the outcomes.

Execute all the test cases.
Usability Testing  
Usability testing evaluates how user-friendly the elements in the web app are. It tests the flow of the web app and how the user can navigate through it seamlessly. Is the website easy to navigate? Can the user complete Usability testing relies on standard practices that ensure the ease of use and effectiveness of a web app. It roots out all the errors, like typos, punctuation, and weak flow. For more information on usability check out our blog – Usability: How to Win with Simplicity. To test usability you should:
Create a prototype or product that is ready to test.
Find the right end-users for testing.
Conduct a usability test.
Make sure to document every test.
Analyze the data and repeat the process.
Interface Testing  
Interface Testing checks how the website communicates at different interfaces. The three interfaces that are usually tested are the: application, web server, and database server. Testing any of the three interfaces will give you answers to the following questions: 
Are the servers working perfectly in different scenarios?
Are all of the issues managed properly or are there any error pop ups?
Is the link correctly routed to a web server?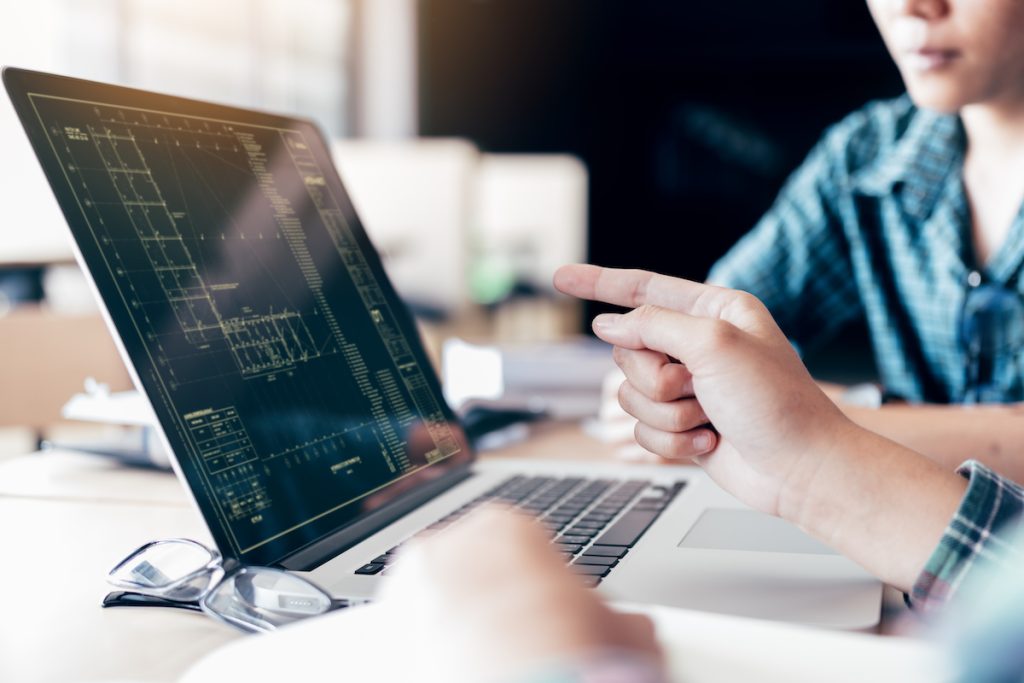 Database Testing 
Database testing is important to check how the web application stores data and performs various functions that include performing queries during testing if an error comes up and keeping the response time of queries in check. To conduct a database test you should:
Set up a robust test environment to test the software application.

Develop a list of test cases and test them in the test environment.

Compare the results of the test with your expected results.
Performance Testing  
Have you ever visited a website and had to wait longer than normal for it load? It's immediately noticeable to users and can drive high bounce rates. Avoid this pitfall by implementing a performance test. Performance tests measure your website's speed, stability and scalability under multiple different scenarios. Performance tests will answer the following questions:
Can the website's architecture work with heavy load conditions?
Is the response time fast enough not to deter users?
Is the web application able to perform with a maximum load and still deliver optimal performance?
Compatibility Testing  
Desktop or mobile? Android or iOS? Chrome or Safari (RIP internet explorer)? Users access the web in more ways than ever. Compatibility testing ensures that your website delivers a consistent performance across all platforms. The same website renders differently in different browsers and their versions, which is why it is essential to perform cross browser compatibility tests. Cross Browser Testing allows you to test if your web application functions seamlessly and consistently across multiple browsers on different desktop and mobile devices. Every web element like buttons, images, text fields, lists, and more changes with the change in OS, which is why it is important to test cross-platform compatibility by testing on real devices as opposed to emulators or simulators.
Security Testing  
Security testing involves testing, analyzing, and reporting every security aspect of your app. Security administrators test the security level of the app through both manual and automated security testing methods. Security testing performs different functions such as:
Restricting unauthorized access to secure pages.
Ends sessions after prolonged user inactivity.
Creates encrypted SSL pages to redirect the website to.
Creating a website is easier than ever with platforms like WordPress and Wix. Separate yourself from the competition by conducting rigorous testing to ensure the best possible user experience. At J Arthur & Co. we specialize in delivering high quality web services on time and on target. We understand the ins and outs of website development and we're here to help!

Embracing Usability: How to Win with Simplicity
"Usability is about people and how they understand and use things, not about technology… As a user, I should never have to devote a millisecond of thought to whether things are clickable – or not." – Steve Krug, Don't Make Me Think
For the most part, the easy-to-use products are the most successful. Consider the major differences between the Apple iPhone and Samsung's smartphones. High-end Samsung devices often have cutting edge smartphone technology powering their device, but Apple leaned heavily into usability and it has paid off significantly. Though usability covers a wide range of industries, in this blog, we will narrow our focus to the usability of company websites. First, we'll cover the key components of usability. Next, we'll underline why usability is important. Lastly, we'll highlight how UI/UX savvy web design helped a client of ours upgrade and modernize their website. Let's dive in…
Usability can be broken down into 7 key components
Learnability – From the moment the user lands on the website, how easy is it for them to accomplish basic tasks?
Utility – Does the website design perform the functions that user needs?
Efficiency – How quickly can the user perform the intended task?
Memorability – Should the user stop using the design for a significant amount of time, how easily can they reestablish proficiency with the design?
Errors – Does the user make errors while using the design/product. If so, how many errors do they make? Are they easy to fix?
Satisfaction – How pleasant is it to use the design?
Accessibility– The site's content needs to be obtainable and functional to people with disabilities. Accessibility is actually a prerequisite to usability. If a person can not access a web page he certainly can not use it.
Why Usability Matters
Usability is absolutely necessary to the success of your design, product, or website. Let's consider the usability of a website for example. If the website is cluttered and difficult to navigate, users will leave, increasing your bounce out rate. If your font choices and text blocks aren't optimized for readability, the user will quickly become frustrated and exit your page. Poor grammar, spelling errors, and slow load times? Say goodbye to your engagement. There are millions of websites, why would a user spend time on yours if it's not optimized?

The following statistics illustrate how vital usability and user experience (UX) are to the success of your business: 
Quick Usability Tips for your Business
The user experience begins before a user visits your site.
Use heat maps to understand audience behavior.
Remove time consuming forms to improve cart abandonment.
Reduce cognitive friction.
Partner with UI/UX web design experts to map out the necessary changes and give your website a facelift.
Working with J Arthur & Co. 
We are committed to delivering exceptional marketing and web services to companies.
Let's take a look at how J Arthur & Co have enhanced usability for its business partners…
Consider the first image of Wyndham Newport Hotel's home page. Then take a look at the updated version. A few things should stand out:
In the before photo, "Book" is a small icon that takes you to a completely separate page where the booking process begins. In the after photo, the user is immediately able to define the parameters of their search by selecting the check in and check out dates, and the number of guests. The "after" layout appeals to utility and efficiency.
Think about tip number 3 above: "Remove time consuming forms to improve cart abandonment." By allowing the user to select the dates and the guest numbers on the first page, the most vital information to Wyndham has already been recorded, making the rest of the booking process much more streamlined.
The before photo has no "contact us" option on the homepage, meaning users would have to click multiple times before finding out how to connect with Wyndham. The after photo has an easily accessible "contact us" option visible in the upper right corner.
By making many smart adjustments like these we were able to completely transform the usability of Wyndham Newport Hotel's website. Now, instead of clutter and disorganization, the user experiences the efficiency of a clean design that guides them exactly where they need to be as soon as they land on the page. Click here to check out their current website, the difference is night and day.
A website with excellent usability can take your business to the next level! Make sure you partner with web design experts who understand usability, UI, and UX's role in driving conversions for your business and meeting your goals.