Cities Millennials are Gravitating Toward
From 2018 to 2019, demographers have noticed that Millennials were leaving large cities to move to smaller cities.  In this timeframe, 18,722 millennials left Los Angeles, 13,757 left Chicago and about 7,000 left Miami.  In 2019, New York City lost almost 38,000 Millennial and Gen X residents that were ages 25 to 39. 
Over the past few years, the smaller cities that saw major increases in young adults ages 25-34 included: Denver, Colorado; Dallas, Austin and Houston, Texas; Seattle, Washington; Charlotte, North Carolina; and Portland, Oregon.  
According to Business Insider and CNBC, the most popular cities for Millennials to live in from 2018-2019 were:
San Francisco, CA
Denver, CO
Austin, TX
Nashville, TN
San Jose, CA
Raleigh, NC
Portland, OR
Seattle, WA
Oklahoma City, OK
Dallas, TX
Columbus, OH
Los Angeles, CA
Post

peak of the Coronavirus pandemic, urbanites shared how they now want to move to smaller areas outside of these larger cities. The country's three largest metropolitan areas, New York, Los Angeles and Chicago, all lost population in the past several years, according to an analysis by William Frey, a demographer at the Brookings Institution.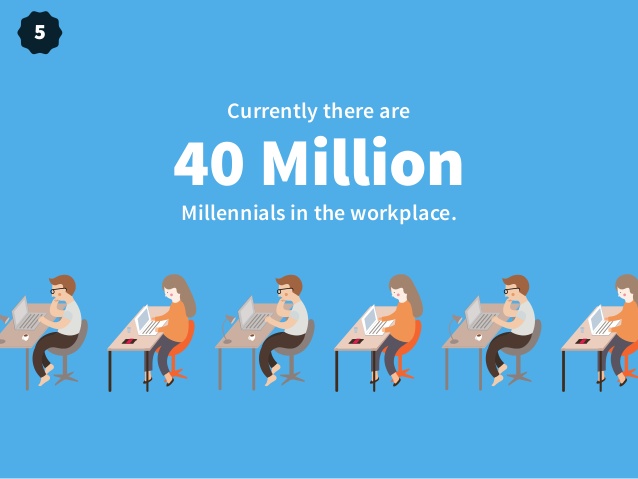 Why are millennials moving towards smaller areas?
Before coronavirus, millennials and older members of Generation Z were already increasingly choosing smaller metro areas like Tucson, Ariz.; Raleigh, N.C.; and Columbus, Ohio. Also growing were exurbs and newer suburbs outside large cities.
Smaller cities have more opportunities for millennials to open businesses of their own.  In fact, 58% of millennials consider themselves entrepreneurs so most millennials look for areas with less job congestion to minimize the competition around them.  Other bonuses for millennials starting businesses in smaller areas include more relaxed regulations and cheaper real estate.
Cities Where Most Startups are Located
In 2017, the top areas that were populated with a large number of startups included San Francisco, San Jose or Silicon Valley, New York, Los Angeles, and Boston.  In addition to these cities, other cities like Seattle, Chicago, San Diego, Austin, and Washington, D.C. accounted for almost 70% of all first financings for startups. 
Here are the top cities in the United States for startups in 2020:
San Francisco, CA (3-year revenue growth 413%)
Austin, TX (3-year revenue growth 259%)
New York, NY (3-year revenue growth 197%)
San Diego, CA (3-year revenue growth 188%)
Atlanta, GA (3-year revenue growth 185% )
Denver, CO (3-year revenue growth 161%)
Los Angeles, CA (3-year revenue growth 160%) 
Chicago, IL (3-year revenue growth 141%)
Houston, TX (3-year revenue growth 117%)
Dallas, TX (3-year revenue growth 113%)
Millennials and Startups
Millennials tend to choose to work for startups rather than work for corporations.  Corporations are known to have stiff environments while startups are known to be more relaxed.  Millennials find it so important to have a job that is meaningful for them.  In fact, 64% of millennials would rather make $40,000 a year at a job they love and find important than make $100,000 a year at a job they think is boring.  Another aspect of startups that millennials love and gravitate towards is the flexibility; 77% of millennials think that flexible hours lead to more productivity.  At startups, along with flexibility, workers also experience a lot of freedom and opportunity.  Startups give younger workers higher level work early on in their career.
Other perks that millennials find that startups have include: they get to wear what they want, there is a flat hierarchy, the environment is collaborative and more intimate, they get the chance to learn a lot in little time.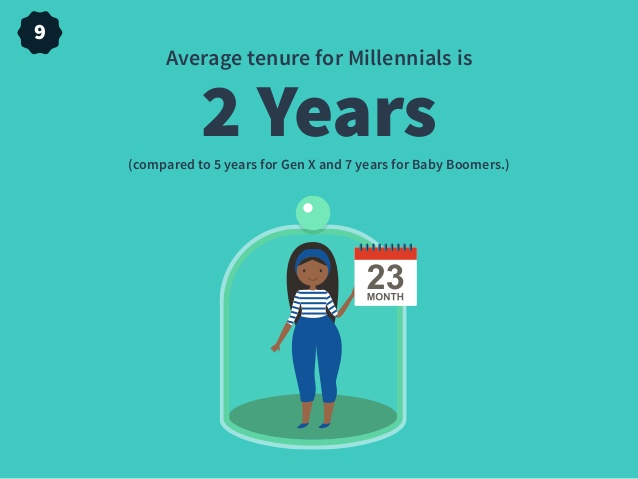 Since millennials are now attracted to areas that are less job dense, such as areas outside of Silicon Valley and NYC, newer popular destinations best for millennials to get their startups up and running include:
Small Cities for Millennials to Check Out
Some millennials still find that the cities just listed are too populated and urban for them.  Low tax states such as Utah, Florida, Wyoming, Montana and Oregon have received attraction from Millennials across the United States.  The states listed below are growing areas that are in need for new talent.  Tech talent in these cities are noticing great opportunities, seeing overall success  and noticing exceptional growth. 
Logan, UT
Sarasota, FL
Coral Gables, FL
South Jordan, UT
Cheyenne, WY
Lehi, UT
Taylorsville, UT
Missoula, MO
Corvallis, OR