If you're on that 24/7 grind with no control on when, where, and how you get rest and exercise, you very well may be doing yourself a disservice. One of the most important things successful entrepreneurs do that may surprise you (psst – it has to do with catching z's).
Negative effects of lack of sleep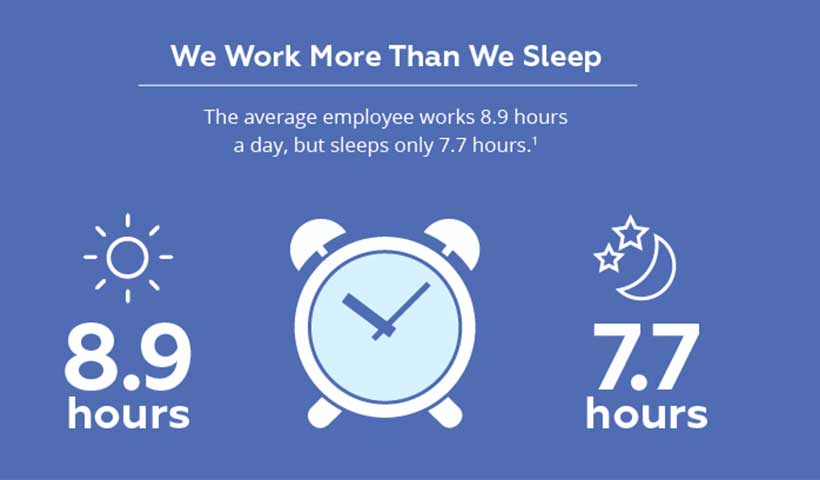 How less sleep affects your ability to be effective throughout the day
The signs of sleep deprivation consist of irritability, constant yawning, sleepiness, and daytime fatigue.  Some may cope with these signs using caffeine, however, caffeine is not enough to override your body's need for sleep.
Lack of sleep can cause psychological issues such as anxiety, depression, and impulsive behaviors.  These issues can greatly affect the way an individual goes about their daily life.  In the end, lack of sleep takes a great toll on an individual's mental wellbeing by causing concentration issues and causing mental instability.

Negative effects of lack of exercise
Lethargy

: 20 min low intensity exercises can decrease fatigue by up to 65%

Decreased

metabolism, which can lead to weight gain

Enhances the feeling of sleepiness

Anxiety

and depression

High blood

pressure

How it affects your ability to be effective throughout the day
The American College of Sports Medicine recommends 30 mins of exercise at least 5 days a week.  When you are exercising on a regular basis to improve productivity, it is so important to remember to be consistent.
Exercise is an excellent way to refresh your brain.  In order to get the best results to improve your mental health, it is essential that you perform an exercise that you like.  If you are looking to increase your mood through exercise, it is more likely that exercise will naturally fit into your busy schedule.  Another plus is that exercise will feel less like a chore and become overall more enjoyable.