Google Ads is a platform tool that allows users to drive website visits, receive more phone calls from customers, and increase storefront visits.  The tool also allows users to set an advertising budget that works best for their business.  Each month users can set any budget they would like depending on their needs.  Google uses their technology and information to help businesses reach customers that are most relevant to their business.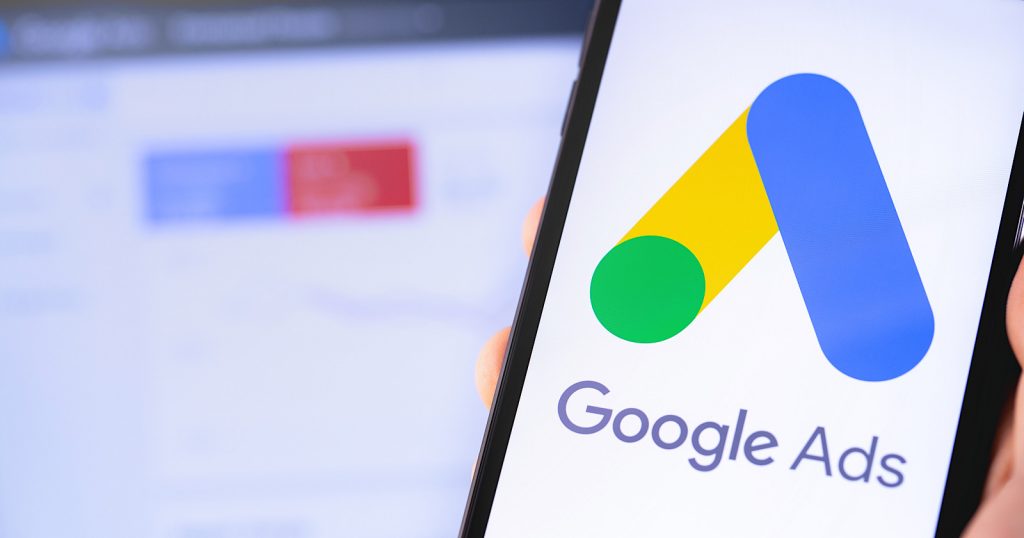 How to use it?
Overtime ads will be improved and you will see positive feedback from new and returning customers. It can be benefical to work with a professional SEM agency who is proficient in targeting, keyword research, and bid management to produce qualitty and profitable campaigns. Here at J. Arthur & Co, we represent a number of clients Google Ad spend, strategy and active campaign management. A quick guide to getting started:
1. Define your goal
Ex: increase store visits, drive more individuals to your website, increase Ecommerce sales, or increase leads generated.
2. Figure out demographics where you want to advertise
It is highly recommended to stay local when first starting out.  Once you are happy with your local audience then it may be time to consider reaching out to surrounding areas.  When a business is ready, Google Ads gives businesses the option to have their ad campaigns advertised globally.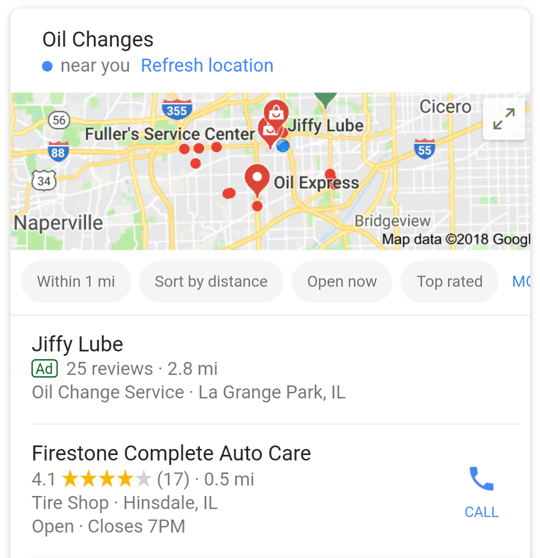 3. Conduct Keyword research and competitor keywords research
4. Define the message you want to share with your audience compiled of value rich keywords
The message usually consists of three short sentences sharing what is so special about your business and it's crucial to have these messages contain highly searched and value rich keywords that relate to your audience and services.  Another option in this step includes using imagery to create banner ads.
5. Set your budget cap and tie it to profitability
Google Ads follows the monthly budget you set every month and consider the end goal of the campaign, IE end goal revenue and actions generated.  When creating your budget it is important to understand how your monthly bills add up.  Google Ad users only pay for their results.  This means that based on the amount of clicks or phone calls your business receives your monthly bill will fluctuate.
6. Go live!
Once you finalize your ad and budget, Google Ads displays your ad when users search for products similar to yours.  In addition to being displayed in search engine results, your business will be put onto Google Maps and be shared with sites that partner with Google.

Tips on how to use Google Ads for your small business
When creating your ad campaign, put yourself in the shoes of a customer and

envision

how they will approach it.

Partner with a capable agency or SEM expert who can execute and educate you on features of Adwords

Keep your ads focused to where your

target customers are located

Optimize your website by making sure your ads and pages on your website are

correspondent

to one another.

Keep your

competition

in mind and do research on how they are selling their brand through ads (seeing what keywords they use is a great way to look into your competition).

Take advantage of the

reports and insights

that Google Ads provides you.

Set a

consistent

budget and stick to it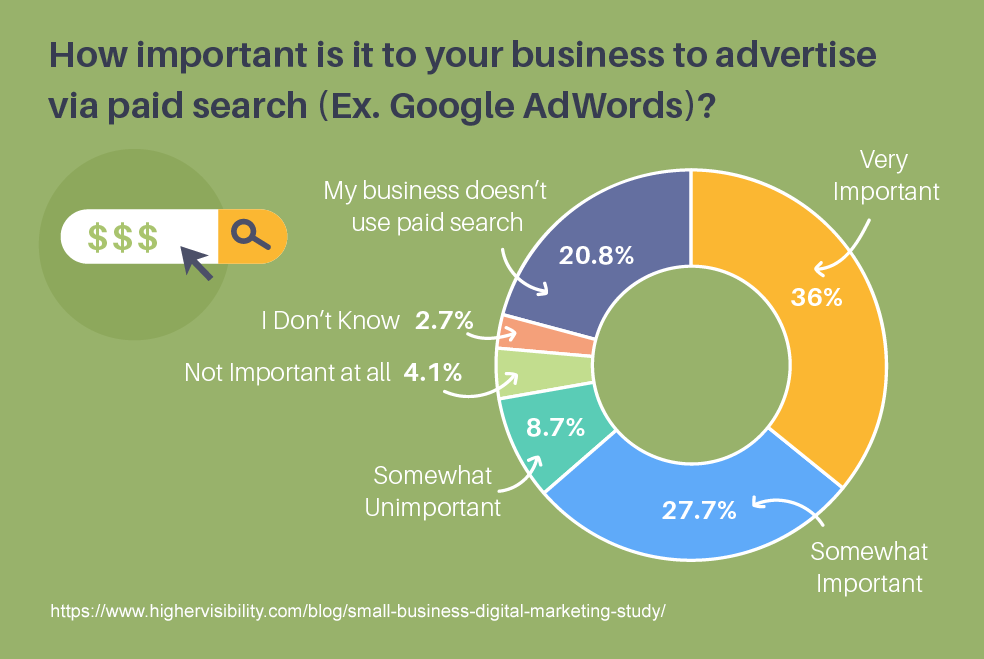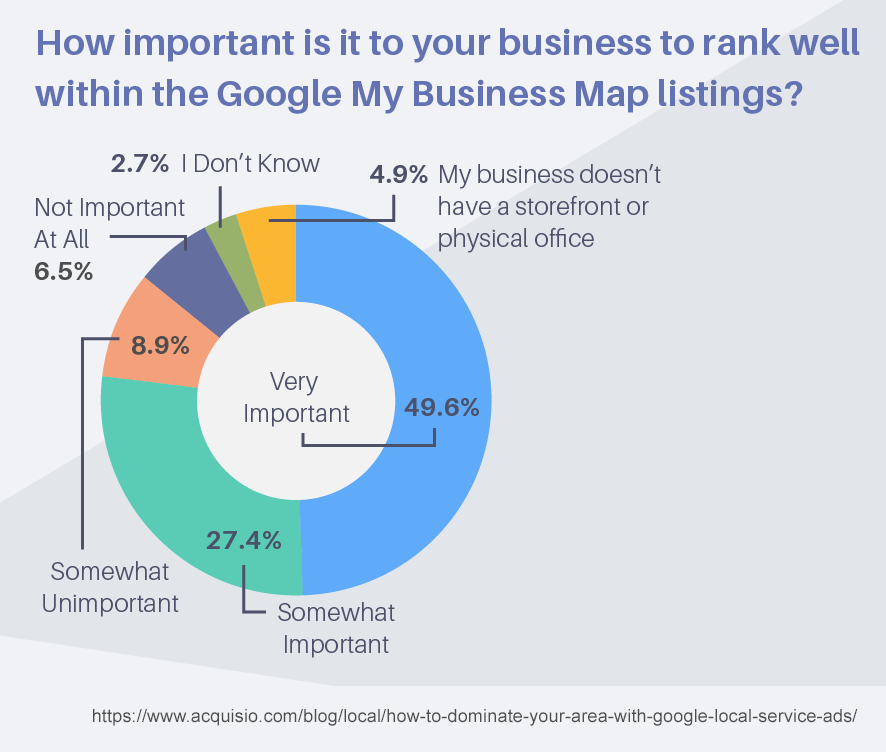 How has Google improved local ads?
Over the past few months, Google Ads has worked on improving and creating new updates to help local businesses.  Recent updates that they have implemented into their platform include a COVID-19 business guide, improved frequency distribution, and the creation of Google Ads API.  The COVID-19 business guide was created to help businesses adapt to using digital marketing strategy.  Next, Google has worked on improving how frequently they should share Ads to viewers.  One of the reasons why Google improved frequency distribution was to help businesses save money.  In the past, businesses could have been spending more money to have the same individuals click on their ads.  Lastly, Google Ads has replaced AdWords API with Google Ads API.  The APIs allow developers to create applications based on account details with Google Ads.  This will help make the system simpler and more organized for users.