Pivoting your business is a great way to stand out against competitors and adjust during a time of crisis.  When making a business operation change it's important to stay true to the company, have empathy towards customers, and of course make sure that the safety of employees is highlighted. The reaction to COVID-19 has acted like a catalyst for company change, here are some types of businesses that have pivoted: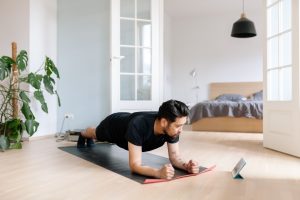 Gyms
 Some gyms, like Gold's Gym, have created and began using online platforms to give members access to personal trainers and access to virtual classes that can take each of them through their at home workouts.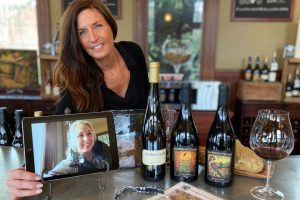 Wineries
Wineries in California's wine country, like Clos Du Val located in Napa, have put together wine tasting kits that can be purchased online.  Once the kits arrive at your home you can follow a virtual wine tasting to take you through all of the wines.  Also, before the kits arrive the wineries have put together suggested dishes to prepare before that will go great with the tasting.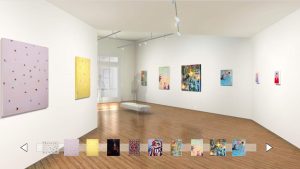 Art Galleries
The Auction Collective and Founder, Tom Best, made the decision to make the entire company go online.  The Auction Collective now holds live auctions online for bidders to join.  The online auctions even have the option for bidders to hold bidding paddles during the auction.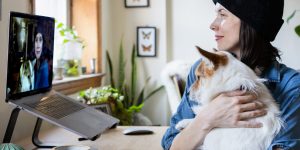 Veterinarians 
Veterinarians across the country have changed protocols and have adjusted their usual day to day operations.  Some vets have pivoted their business by limiting customer interactions and picking up new technologies.  These new technologies include higher quality microscopy systems to limit patient time in the office and include other things like 24/7 phone services to provide remote tele-consultations.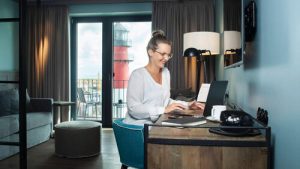 Hotels
Travel limitations has caused hotels to receive tons of reservation cancellations.  To help make up for the loss of reservations, hotels such as Red Roof, are providing customers with day rates to give them the chance to work remotely from a hotel room other than in their homes.  
During this time, it's been interesting to see how businesses have changed their business plans to adapt.  It will be interesting to see how companies will continue operating with these changes and to see which companies will go back to their old practices.