What is marketing automation?
Marketing automation is the process of using software to automate marketing materials.  Marketing automation is commonly used for email marketing, social media posting and ad campaigns.  Using marketing automation softwares is great for putting out consistent marketing materials and giving customers a more personalized experience. 
There are a variety of different marketing automation software tools that businesses can invest in.  The top five most common types of marketing automation softwares that businesses invest in are:
Marketing Automation (used for sending content out to multiple platforms)

Email Marketing

Social Media

Customer Relationship Management (CRM)

Marketing Analytics
The top marketing automation softwares that include all platforms for 2020 are Marketo, Eloqua, HubSpot, Pardot, and Active Campaign.  The top email marketing automation softwares for this year include Mailchimp, Automizy, Constant Contact, Customer.io, and Drip.  The leading social media automation softwares for 2020 include Hootsuite, Buffer, CoSchedule, Sprout Social, and Mention. Popular softwares for CRM are Salesforce and Zoho.  Lastly, the some commonly used softwares for marketing analytics are SEMrush and BuzzSumo.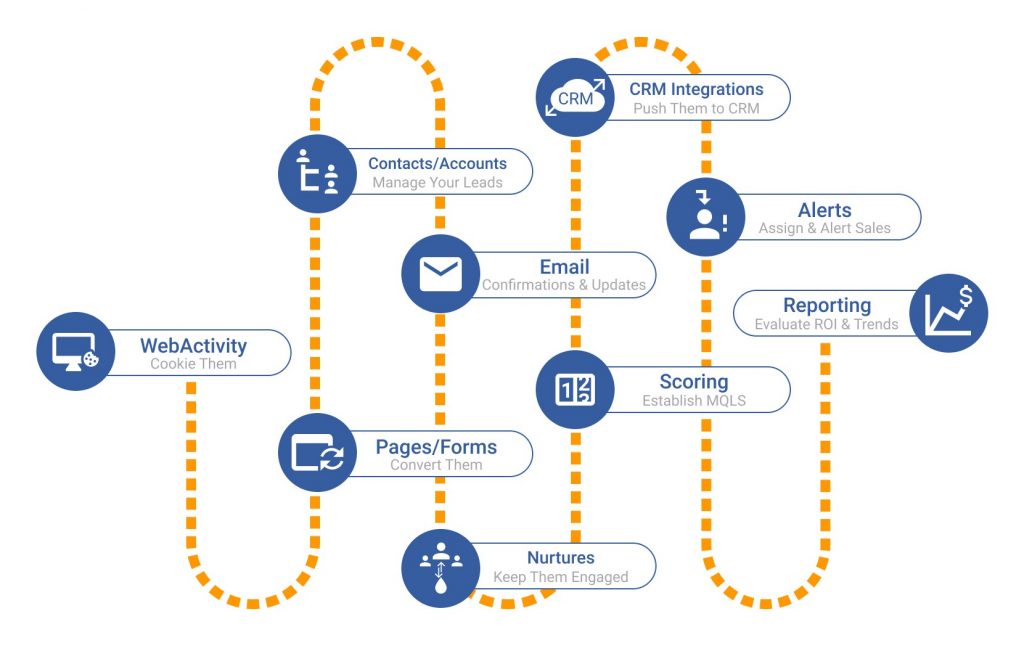 20 Benefits of Using Marketing Automation
Marketing Automation Growth
Throughout 2020, marketing automation is estimated to grow about 8.5%.  At the end of 2019, there were more than 51% of companies that used marketing automation softwares.  By 2023, spending on marketing automation tools will reach at least $21.5 billion a year.  Lastly, 75% of marketing professionals include at least one marketing automation tool in their strategy. 

Marketing Automation Trends for 2020
Since marketing automation has become so popular for strategy, here are some trends to keep an eye out for this year:
Machine learning and AI

Personalized content

Chatbots

Automated social media marketing

Personalized email automation

Conversational marketing

Mobile marketing automation
What's next in marketing automation?
As technology advances in the next few years it will be interesting to see how innovative and intelligent marketing technologies will become.  Marketers have predicted overtime that when it comes to using marketing automated softwares chatbots will become essential, most job ads will require marketing automation skills from job applicants, generic content will become almost non-existent, and there will be more ways to connect CRM software to other tools.