In 2019, Google, Amazon, Microsoft and Facebook cumulatively stored at least 1,200 petabytes of data.  Back in 2018, IDC, a market intelligence company gathered that the Global Datashpere had reached 18 zettabytes and is estimated to reach 175 zettabytes by 2025.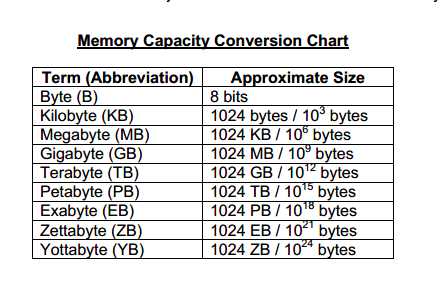 What are the largest web browsers?
Without web browsers like Chrome and Firefox we would not have a way to access and store data.  As of February 2020, the market share between top 10 largest internet browsers included Chrome, Firefox, Internet Explorer, Edge, Safari, Sagou Explorer, QQ, Opera, Yandex and UC Browser.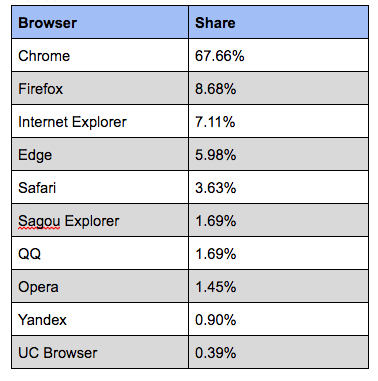 What are the largest Content Management Systems platforms? 
Content management systems (CMS) platforms are softwares that allows its users to build and manage their own content on a website without having to code. The largest CMS platforms are WordPress, Joomla, Drupal, Shopify, Suqarespace, Wix, Magneto, PrestaShop, Blogger, and TYPO3.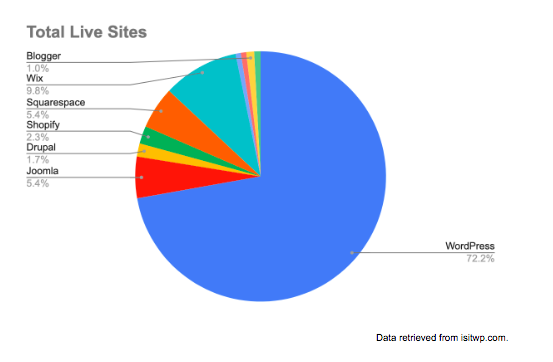 What companies rule the internet?
In June of 2019, Satista.com noted the largest internet companies by market value.  These companies have taken up a majority of the internet's mass.  Large companies are changing everyday, along with their websites. These ever changing companies make it almost impossible to find the exact value of the amount of memory they hold on the internet.