What is the Passion Economy?
The Passion Economy gives individuals a way to make a living using their skill sets.  This type of economy allows individuals to earn a passive income by setting up freelance and 'gig' work like jobs.  Another plus from a Passive Economy is that it gives individuals the chance to work when and where they want.  In addition, it offers individuals the chance to earn a little bit more of a financial cushion.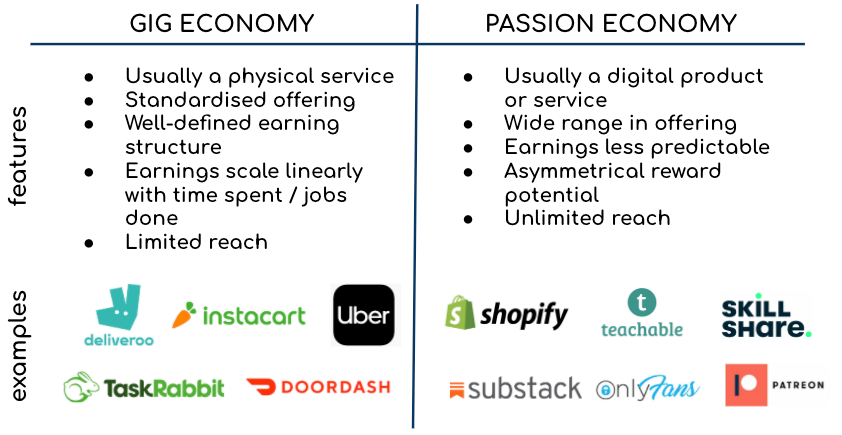 It is important to know the difference when comparing the Passion Economy with the gig economy.  The gig economy ties individuals to set hours, set locations and not flexible pay periods.  While it may appear as if the gig economy gives workers more freedom, it actually does not.  Working a gig job in the gig economy is essentially the same as picking up another job on top of already working a full time job.  Unlike the gig economy, the Passion Economy allows individuals to work at their own pace and at times when they could use the extra cash flow.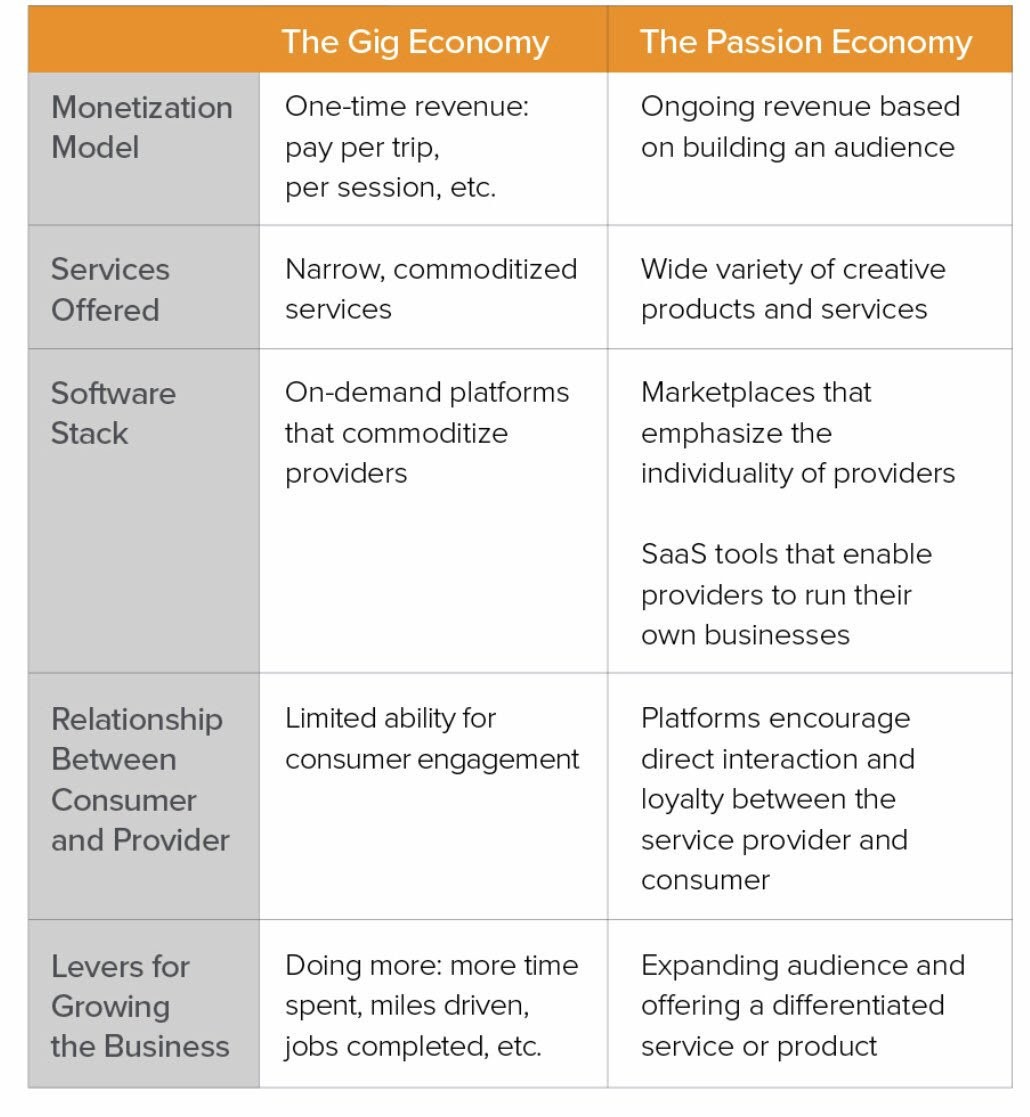 Freelancers and the Passion Economy
In the Passion Economy, freelancers are not tied down to filling out timesheets and get the chance to really be their own boss.  The Passion Economy has digital platforms, such as Passion.io, that allow users to express their individuality and earn money in a way that properly displays the individual's personality and skill set.
Small Businesses and the Passion Economy
The Passion Economy will allow the owners of small businesses to do something that they love.  Now with the rise of online platforms and the integration of online services into typical brick and mortar business plans, small businesses need the Passion Economy to make that sort of adjustment.  
Around the world, small businesses are using freelancers and agencies to create online platforms to keep up with customer demands.  Without the ease and flexibility of the Passion Economy this may not have been possible. 
Corporations and the Passion Economy
Since the beginning of the pandemic, large corporations have been laying off employees in order to cut expenses.  It has been common that the employees who have been laid off, go and enter the Passion Economy using freelancing type sites.  
Substack, a publishing platform with more than 100,000 paying subscribers, saw that its usage doubled and revenue increased by 60% in the first few months of the pandemic. Polina Marinova Pompliano, a publisher on Substack, shared that she left her day job in the middle of the pandemic and began working as a publisher on Substack full-time. She also shared that since leaving her full-time job, she now has a sense of job security and her income has become more diversified, which has helped her financially.  Pompliano also shared her belief that individuals who "think they're in a "safe" job at a large corporation are in a far more dangerous situation than an entrepreneur starting from scratch".