Work From Home Case Study: 50% of the US workforce is employed with a job that is compatible with at least partial telework. 
80% to 90%
of the US workforce says they would like to work remotely at least part time (2-3 days a week).
Fortune 1000 companies around the globe are entirely reinventing their workspace around the fact that employees are already working remotely. Studies have shown that these employees are not at their desk
50-60%
of the time.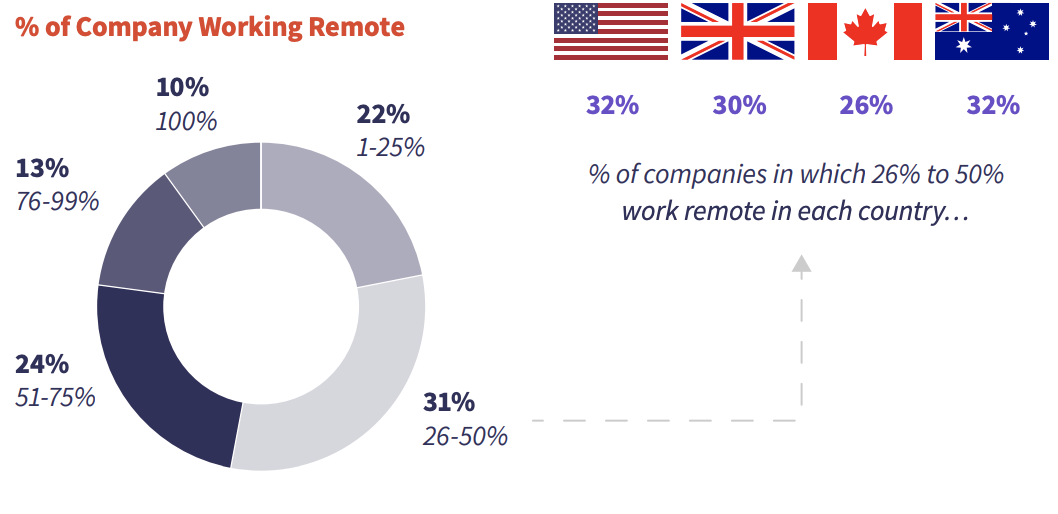 Moving a company to work completely remote is financially and mentally unburdening. Here are the pros and cons of ditching an HQ:
Pros: Work From Home
Con: Work From Home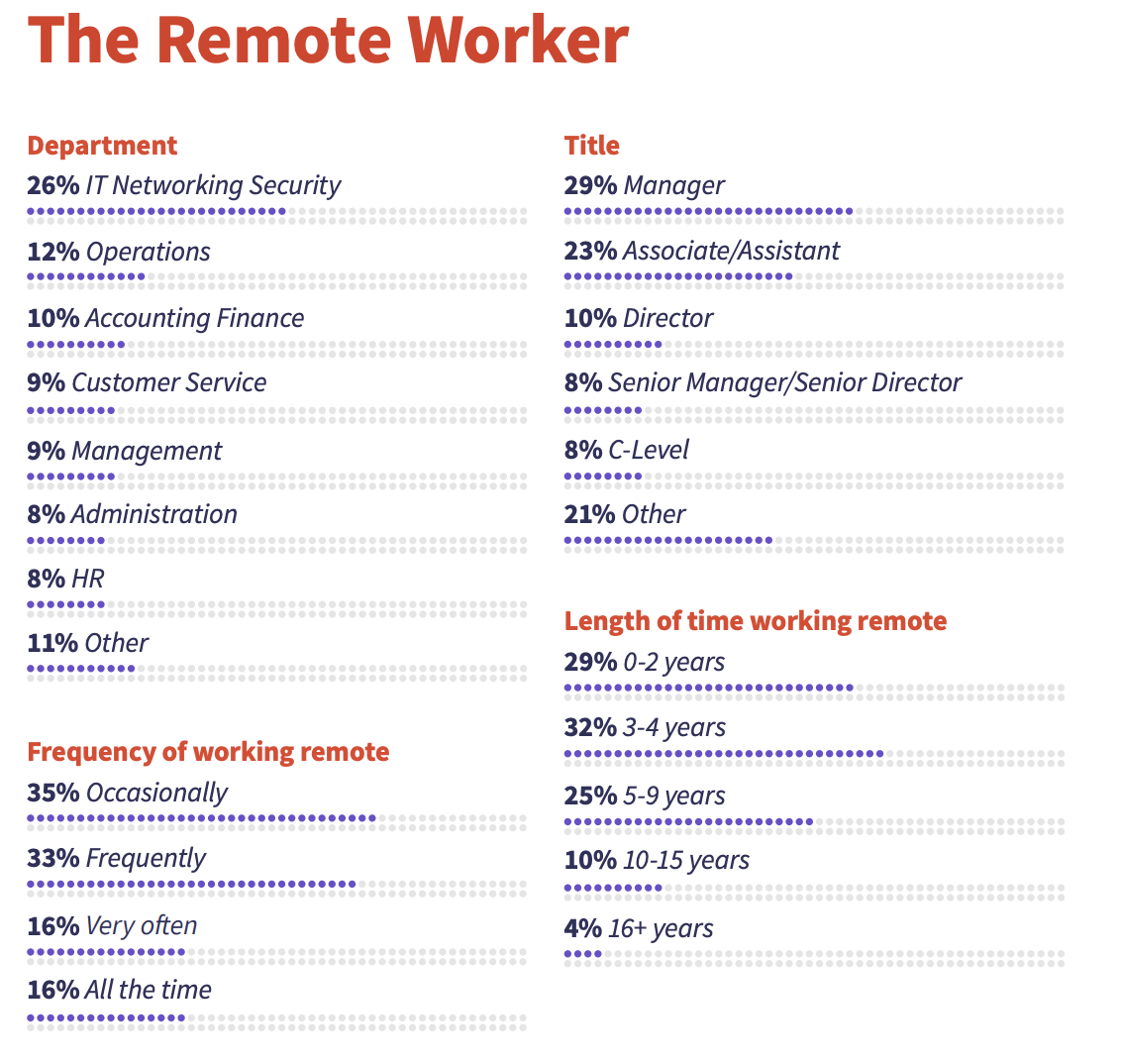 Some amazing companies at scale with no HQ: 
Automattic 
At Automattic employees get to pick their place of work.  In fact, the company is spread out across 70 countries.  To give employees a chance to meet in person, Automattic holds an event for a whole week for employees to meet up. This meeting lets employees meet in their teams to brainstorm and bond. Automattic provides employees parental leave, career coaching, an open vacation policy, paid-for home office setup, wellness opportunities, and other perks. 
GitLab in San Francisco 
GitLab hires employees all over the world rather than hire employees to work all from one location. 
Clevertech
For the past 10 years, Clevertech has been allowing employees to work from anywhere in the world. Clevertech works to make their employees feel like they have a purpose while also encouraging employees to meet one unifying goal. Clevertech believes in flexible work spaces; flexible work time; not judging employees on how long it takes to do something, but rather the actual results; and building a strong international community.
More Stats
43% of remote workers feel that it is important to work for a company where all employees are remote
38% of remote workers saw lack of commute as a top benefit, with that time instead spent with family (43%), working (35%), resting (36%), and exercising (34%)
86% of respondents believe remote work is the future
52% of remote workers believed they have increased their productivity and 48% believe that they have increased efficiency.