A company's brand is defined by their network of customers, employees, management, and other stakeholders.  The way these individuals feel and react towards the company is affected by the customer experience.  In the end, a company's brand sets the customer experience expectations.  Since we live in a society with so many technological improvements, businesses around the world have found unique and creative ways to improve their customer experience to elevate their brand.  In 2019, companies that prioritized their customer experience were three times more likely to achieve their business goals than their competitors.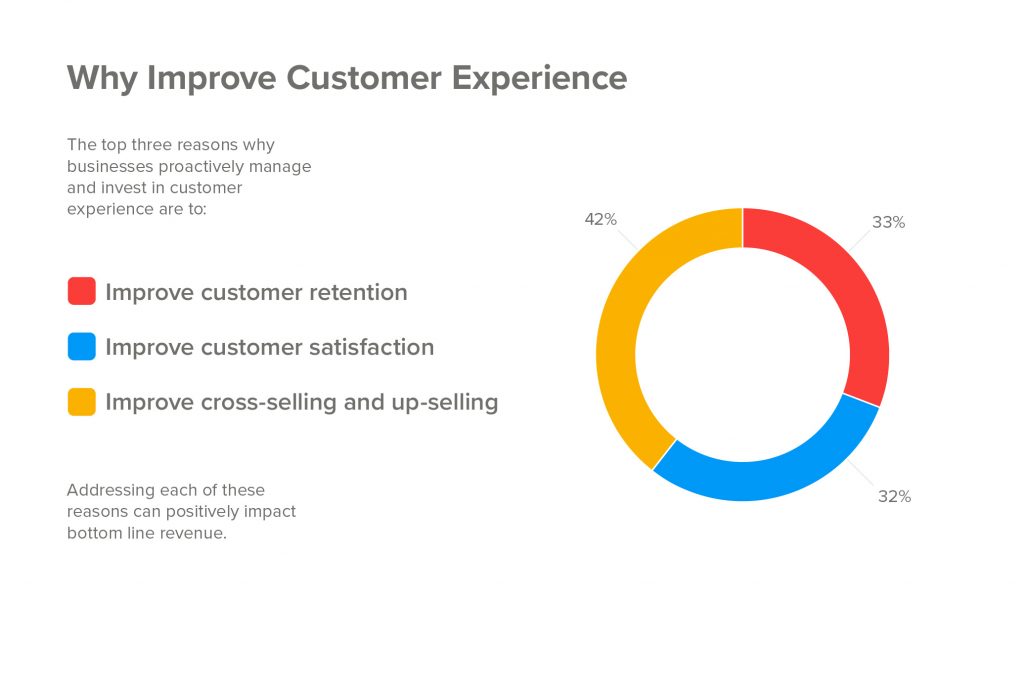 The companies that are transforming their digital platforms are putting a huge focus on personalization.  To achieve personalization businesses are gathering consumer data and incorporating more communication with customers into their business plans.  
About 70% of consumers shared that speed, convenience, helpful employees and friendly service matter the most to them when it comes to judging a business.  To help reach this expectation, between 49% and 56% of marketers shared that they focus their customer experience work primarily on what affects the voice of the customer voice, customer journey maps, and user experience.  
There are two parts to customer experience; the people and the product itself.  In order to know that your business is providing your customers with a positive experience you should be able to easily answer the following questions:  Are your customers impressed by your product?  Are your customers leaving positive feedback?  Is customer service impactful and does it provide customers with a happy experience?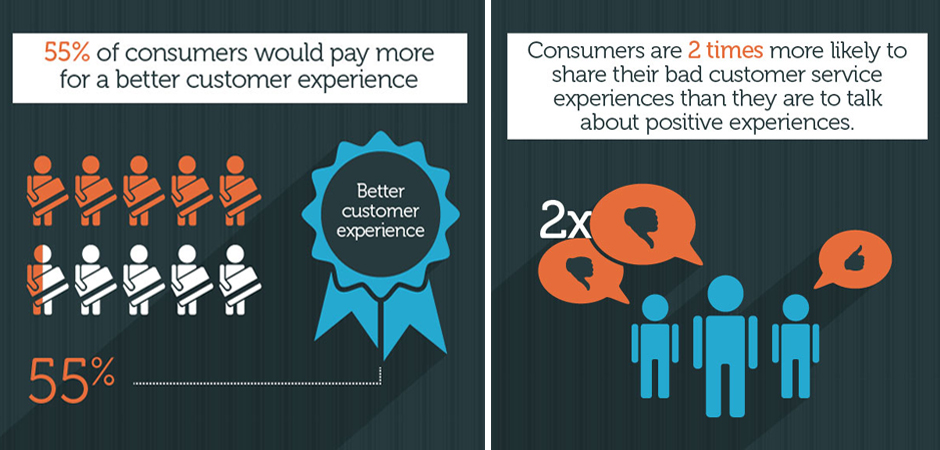 Answering these questions will show what areas of customer experience your business needs to improve.  Measuring your business' customer experience through other ways such as sending out surveys to customers will also help lead you to more areas of improvements.  It's essential to keep in mind the importance of your brand's reputation and make sure that the reputation is always positively looked at by customers.