NEW YORK CITY WEBSITE DESIGN SERVICES
If you're looking for web design services in New York City, look no further than J. ARTHUR & CO. We're a top-rated web design agency with over 10 years of experience helping businesses of all sizes create beautiful, responsive websites that perform well in search engines and convert visitors into customers.
We understand that your website is often the first interaction potential customers have with your business, so we take the time to get to know your business, your goals, and your target audience before we start designing. This way, we can create a website that not only looks great and reflects your brand but also meets your specific business needs.
Whether you need a simple website to get started online or a complex, custom-built website, we have the skills and experience to get the job done right. And, because we're a full-service digital agency, we can also help with branding, SEO, social media, and much more.
If you're ready to take your business to the next level with a professionally-designed website, contact us today to get started.
WEBSITE DESIGN EXPERTS
We have a team of website design experts who can help you create a website that is both visually stunning and effective in driving results. Whether you're looking to build a new website from scratch or revamp your existing site, our team has the skills and experience to help you achieve your goals.
Our website design services include everything from strategy and consulting to custom coding and development. We can help you with all aspects of your website, from the initial design to ongoing maintenance and optimization.
If you're ready to take your website to the next level, contact us today to learn more about our website design services.
WHY YOU NEED A PROFESSIONALLY DESIGNED WEBSITE
There are many reasons why you should invest in a professionally designed website. In today's digital world, having an online presence is essential for any business that wants to succeed. A website is a perfect way to showcase your products or services, reach a wider audience, and generate leads and sales.
Your website is often the first impression that potential customers will have of your business, so it is important to make sure that it is designed in a way that reflects your brand in the best possible light. A professionally designed website will also be more user-friendly and easy to navigate, which will help to keep visitors on your site for longer.
THE BENEFITS OF WORKING WITH A WEB DESIGN AGENCY
When you work with a web design agency like J. Arthur & Co., you will be benefiting from our years of experience and expertise. We have a deep understanding of what it takes to create a successful website, and we will use this knowledge to design a site that meets all of your needs and expectations.
We will also take care of all the technical aspects of website design, such as hosting, domain registration, and email setup. This will allow you to focus on running your business, while we take care of everything else.
THE J. ARTHUR & CO. WEB DESIGN PROCESS
Highest Quality
---
At J. Arthur & Co., we follow a tried and tested process to ensure that every website we design is of the highest quality and meets our client's objectives.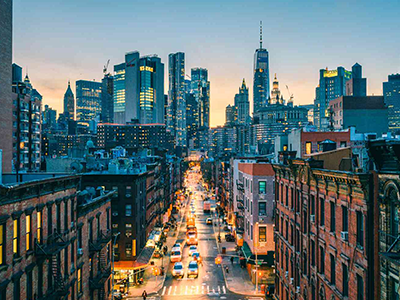 Custom Website Design
---
The first step is to have an initial consultation with you to discuss your specific needs and requirements. We will then create a custom website design proposal for you, based on your input.
Skilled Web Designers
---
Once you have approved the design, our team of skilled web designers will get to work on building your website. We will keep you updated throughout the process, and make sure that you are happy with the results before we launch your site.
OUR PORTFOLIO OF PREVIOUS WORK
OUR PORTFOLIO OF PREVIOUS WORK
If you want to see examples of our previous work, then please take a look at our portfolio. Here you will find a selection of websites that we have designed and developed for a range of different businesses.
WHY CHOOSE J. ARTHUR & CO. FOR YOUR WEBSITE DESIGN NEEDS?
There are many reasons to choose J. Arthur & Co. for your website design needs. We are a highly experienced and reputable web design agency, and we have a proven track record of designing and developing successful websites.
We are also a full-service agency, which means that we can take care of all aspects of your website, from design and development to hosting and email setup. And we offer a free consultation and price quote, so you have nothing to lose by getting in touch with us today.
CONTACT US TODAY FOR A FREE CONSULTATION AND QUOTE
If you are interested in working with us for your website design needs, then please contact us today. We will be happy to provide you with a free consultation and price quote.