With inflation on the rise, gas prices through the roof, and the housing market reeling (thanks to Covid-19), many experts believe that a recession is on the horizon. Katy Bostjancic, a chief US economist at Oxford Economics, believes we will come "precariously close to tipping into a recession by mid-2023".
According to the traditional definition of a recession, which is a fall in GDP for two consecutive quarters – we are already in a recession with contracting GDP for two quarters in a row (dropping 1.6% during the first quarter of 2022, the GDP fell another 0.9% in the second quarter.).
UCF's Institute for Economic Forecasting says a year-long recession is on the horizon for the U.S.
The Conference Board forecasts that 2022 Real GDP growth will come in at 1.4 percent year-over-year and that 2023 growth will slow to 0.3 percent year-over-year.
Seeking Alpha suspects that as the Fed continues its aggressive mission to combat inflationary pressures, a recession in 2023 is likely.
Chances are, your business is already feeling the effects of inflated costs on your bottom line. This surely won't be the first, nor the last time we experience an economic downturn. But whether you run a small business, middle market company, or a large corporation, that uncertainty can be frightening.
Harvard Business Review conducted a year-long study of 4,700 publicly traded companies during three different global recessions. 17% didn't survive. 80% were playing catch-up to their pre-recession strength and 9% managed to grow despite the recession. How do you make sure your business is part of that 9 percent?
Pretty much every brand has a website. If they don't have a website, they have a social media presence. But you shouldn't stop there. Couple a strong online presence with a proficient, effective digital marketing strategy and you will level the playing field within your industry and provide your business with measurable, and cost-effective methods of achieving your goals. From Mckinsey & Company: "Customers are now spending more time and resources on owned-media channels such as websites, mobile apps, and customer-service channels. From a content perspective, there is also a noticeable increase in customer-conversion rates, with social and digital video channels driving the highest ROIs."
Here are a few statistics that showcase the profound impact digital marketing has had across industries…
It's clear that digital marketing isn't going anywhere. An optimized digital marketing strategy should be able to survive economic downturn. When it comes to your digital strategy, is your business/organization prepared to weather the storm? Let's go over a few tips on how to make your digital strategy recession proof…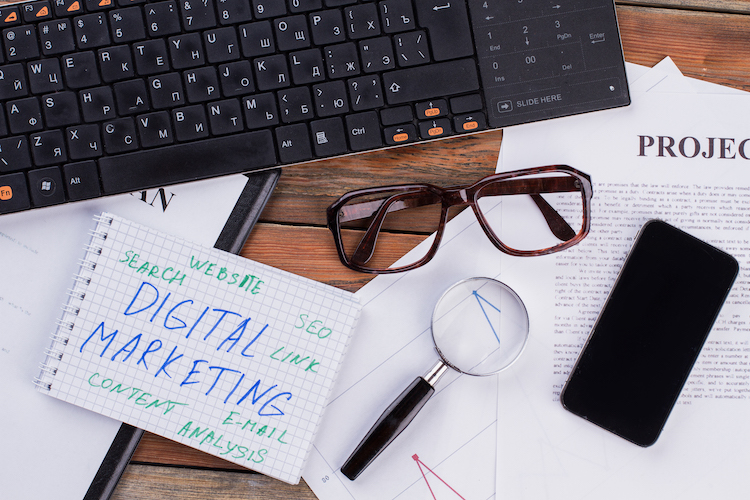 7 Ways to Make Your Digital Strategy Recession Proof
What do we recommend in a nutshell? Maintain a strong online presence, don't hit the brakes too hard on your marketing budget, keep your website in shape, grow with your customers, keep up your social media game, and embrace the digital revolution! As established experts in the industry, we guarantee these tips will make your digital strategy recession proof. We hope you flourish and prosper in the years to come. If you need assistance with executing any of these tips, we're here to help.